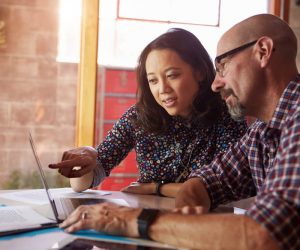 Does FMLA Cover Alcohol, Drug Detox & Rehab? 
The FMLA (Family Medical Leave Act), a federal law that was implemented in 1993, covers several different areas in the addiction rehab and 'serious illnesses' sector. FMLA helps protect, support, and advocate for those struggling with drug or alcohol addiction by ensuring they have a job to come back to when they have completed their time in rehab. 
Frequently, individuals struggling with drug or alcohol abuse fail to seek help because they are afraid of losing their job and unsure how they will support themselves and their families once they return home from treatment. The FMLA provides peace of mind and ensures employment stability once the individual has re-entered day-to-day life post-treatment. Having employment to come back to is a massive stress relief for those who know they need help but are unsure of their job security once they have been discharged. FMLA is here to protect those who require short-term assistance. 
Through FMLA, qualifying patients may receive up to 12 weeks of leave on an unpaid basis while seeking treatment for their drug or alcohol addiction. Since every employer is different, it's best to speak with your management about individual medical leave parameters. There are various parameters and requirements, such as being employed for a minimum of 12 months, although every employer is different.  
What Are the State Rules for
FMLA and Addiction Treatment?
The FMLA rules vary from state to state, and each state will have its own regulations and variables related to what is covered under the act. Some of the Florida state rules for FMLA and addiction treatment are that the individual has to be employed for a minimum of 12 months by the same employer providing that absence for you and must have worked a minimum of 1,250 hours within those 12 months, among others. The hours and months do not have to be cumulative but must be within a calendar year.  
Under the FMLA, treatment for substance abuse and addiction is covered under 'serious medical conditions.' Before beginning treatment through the FMLA, employees must ensure their employer provides this act to them, and there will be several forms and paperwork that need to be filled out. 
There is a certification process wherein the employer must get certified that they are eligible to provide FMLA to their employees for purposes of 'serious illnesses.' The act is provided by the federal government to employers who have a roster of 50 or more employees for at least 20 weeks out of the year.  
How WhiteSands Can Help You Use FMLA To Go
Into Detox or Rehab For Drugs & Alcohol 
Medically assisted detoxification is typically the first stage in the overall recovery process. The process involves slowly and effectively weaning the patient off substance abuse in a controlled and monitored environment. WhiteSands Alcohol and Drug Rehab can help arrange all recovery stages for you beginning with medical detox and moving onto inpatient and outpatient treatment. Having knowledgeable staff can significantly help the FMLA process and eliminate barriers presented to those seeking help. Get in touch with the specialists at WhiteSands Alcohol and Drug Rehab today and learn how treatment can help you.  
There is no doubt that navigating the process of FMLA can be overwhelming, especially when you are not in a proper mental state. WhiteSands Alcohol and Drug Rehab can help you better understand the FMLA steps and procedures and determine what is covered under your FMLA employers' FMLA. Upon completion of an in-depth analysis of your work history at your current place of employment, as well as learning more about your employers' terms surrounding FMLA, our staff at WhiteSands Alcohol and Drug Rehab can help you get into medical detox.  
Medically assisted detox is the first step in the overall recovery process and involves safely and successfully weaning the patient off the substance of abuse. Detox is completed in a controlled and monitored environment and is regulated by registered nurses on a 24/7 basis. This ensures the patient responds well to the detox medication that is being administered and makes sure that no adverse effects occur. Since every patient and their struggles are unique, not every patient will respond to the same medication, which is why it is so vital for patients to be monitored on an around-the-clock-basis.  
Explicitly understanding what is covered under the FMLA and knowing your rights will help you traverse the often overwhelming undertaking of obtaining time off for medical leave. Our team here at WhiteSands Alcohol and Drug Rehab has helped tens of thousands of individuals get into rehab successfully and were able to leverage the FMLA in their favor. This relieved a lot of the stress associated with leaving home and going to treatment, as these individuals understand that their position within their job is secure and waiting for them once they return.  
How to Go Back to Work After Using FMLA for Rehab 
Once you have successfully completed your time in rehab and have been discharged, it's time to re-enter everyday life as a sober, productive member of society. With this comes adapting to a new way of living, no longer controlled by your substance abuse. Going back to work can bring on feelings of uncertainty, and this is normal.  
Transitioning back to work after rehab will come with a particular set of challenges, but all of these can be overcome with proper management in good time. Juggling the demands of life, such as your career and family, can add new stressors to your life. Knowing how to cope and manage with these can help you lead a life that is fulfilled and content. It's important that when you are a recovering addict, that you have supportive recovery options readily available to you, which will help to ease the transition back to regular, everyday life while also promoting long-lasting recovery.  
The ADA (Americans With Disabilities Act) protects employees from being fired for going to rehab. If you have a disability, the act protects any sort of discrimination against employees. If the employee uses drugs on the job, then the employer has every right to fire or terminate the employee. Still, the employer cannot release the individual if they seek help and have gone through the appropriate procedures.  
There comes a transitional time in every recovering patient's journey where they will have to re-adjust and navigate this new sober life. Knowing how to handle specific pressures that come with this transitional period can be the difference between relapse and sustained sobriety. Knowing how and where to access support and resources post-treatment is crucial, and you should have a solid recovery plan in place that includes where to go when you feel tense or pressure, who to call, and what to do. This will help you make informed and plausible decisions when you are in a time of temptation and change. 
FAQs 
The FMLA process can be overwhelming and tricky to navigate. It's always best to get as much detail about the procedures involved so that you have the knowledge to make informed decisions when it comes time to get help. Let's take a look at some of the most commonly asked questions as it relates to FMLA.  
Is your time off attending rehab protected by FMLA? The answer is yes.  
Since addiction is classified as a 'serious health condition,' those who struggle with substance abuse and addiction are safeguarded against termination from their job. The various policies and procedures will be explained to you by your employer.  
Is outpatient treatment covered? 
FMLA does cover outpatient treatment, as this level of care is included in the overall drug and alcohol treatment program. 
Can I use FMLA leave during pregnancy?  
Yes, pregnant women are eligible for FMLA leave during their pregnancy or once their child has been born. A new mother can use up to 12 weeks of FMLA leave for either prenatal care, during childbirth, or their serious health condition after the child's birth.  
Am I eligible for FMLA if I have not worked for 12 months consecutively for the same employer? 
The answer is yes. You may still qualify for FMLA if you have worked for a total of 1,250 hours during a 12-month period. The employer must also be covered under the FMLA.  
Can you use FMLA for mental health? 
Mental health and mental illnesses are covered under the FMLA as well as the ADA. If you struggle with an underlying mental health disorder, you may qualify for FMLA.  
What is not covered by FMLA? 
Several conditions and life events are not covered under FMLA and are not eligible for leave. Some of these include taking care of a spouse, parent, or child.  
What type of businesses and employers does the FMLA apply to? 
Private sector employees with 50 or more employees and public agencies, including local education agencies, local, federal, and state employers, can apply for FMLA.  
Does my employer pay me when I take FMLA leave? 
No, your employer is not required to pay you while you take your leave; they only offer unpaid leave. If the employee has incurred PTO and vacation days, they may receive that pay during their time in rehab. 
It's best to speak with your employer about the details surrounding FMLA and your unique situation. This is the surest way you will understand exactly what the steps involved are, in partnership with your employer, to approach this stage in your life with diligence and knowledge.  
What Medical Conditions Are Covered Under FMLA? 
The mandated act works on behalf of the employee and allows them to take a leave of absence on an unpaid basis. The act is beneficial because it protects employees and their employment status and their position and status within the company, ensuring that they have their job when they return. Several medical conditions are covered under FMLA. Some of these include childbirth, adoption, foster care placement, an employee's serious health condition (like addiction), military deployment of an employee's spouse, military caregiver leave, pregnancy, and long-term incapacity. During your time in rehab, your health benefits are still maintained, and you are still covered.  
Certain mental health conditions are covered under FMLA. Some of these include PTSD, generalized anxiety, and major clinically-diagnosed depression, among several others.  
Is Therapy Covered Under FMLA? 
Six main categories are covered under FMLA, and within these categories are subcategories where different types of therapy are covered. Inpatient and outpatient addiction treatment are covered under the act, and within these levels of care, therapy takes place. Both one-on-one therapies and group therapy take place within these comprehensive stages of treatment and are covered under the FMLA. While there are certain limitations to what is covered and not covered under the FMLA, most serious illnesses are covered. This involves a form of therapy or therapies to help stabilize the individual. FMLA does cover stress, anxiety, and depression as those serious illnesses and mental health disorders require intense treatment to overcome and manage.  
Stress and anxiety can severely impact many facets of our everyday lives, and those who struggle with these severe illnesses require therapy. For an employee to be productive and excellent in their role, they must prioritize their well-being, happiness, and mental health as this bleeds into their role and how well they do at their respective job. To stay motivated in their position and be prepared to tackle whatever they need to that day, they need to be in a healthy mental state. If you struggle with a mental health issue, you are eligible for 12 weeks of unpaid leave through FMLA.  
To qualify for FMLA leave, you must have proof from a medical health professional that you suffer from a serious health condition. Often, individuals looking to be eligible for the 12-week unpaid leave through FMLA will have to go through a series of assessments and evaluations and may even be required to spend one night in an inpatient setting. It may also require follow-up appointments, but each individual and their case are different, and the parameters will shift based on the needs of the individual. 
Is Rehab Considered a Short-Term Disability? 
Rehabilitation for for drug addiction is considered a short-term disability in that it is temporary and is an illness. Once your unique situation has been assessed, it will be determined what is covered under short-term disability and FMLA. If you are considering short-term leave and FMLA leave for it to be applicable, your employer may categorize one leave under a specific type and the other departure under a separate category to ensure that you get the help you need without having to worry.  
If you are not covered under FMLA, your insurance policy may cover it. Short-term disability applies to most full-time employees if they meet the criteria and qualify. It's best to sit down with your employer and truly determine what is covered and what you are eligible for.  
How Do I Get FMLA Approved? 
Once an employee meets the criteria and is eligible for FMLA leave, your company/employer will give you the final approval once the paperwork has been completed and accepted. The approval process for FMLA involves several steps, including providing education and notices, responding to a request for FMLA leave, determining certification requirements (a medical certification notice), determining any sort of authentication needs, and then final approval or denial.  
Under the FMLA, employers who are covered are obligated to give eligible employees a notice of their FMLA rights and what the various leaves entail. Since each employer may have their own process as it pertains to the approval process, it's best to speak directly with your employer so that you have a clear understanding of the approval process. Prepare some questions ahead of time so you enter the process with a good sense of what you want from your employer and FMLA.  
Can You Get Fired on FMLA While in Rehab? 
Under FMLA, your job is secure during your leave, and your position will be waiting for you once you have completed your time in rehab. Your employment status remains effective for the 12 weeks you are in rehabilitation for drug or alcohol addiction, and your position resumes after the 12-week mark. Those who take FMLA are not eligible for pay during their 12-week leave.  
FMLA offers some of the best employee protection when it comes to job security, and employees cannot be fired for going to rehab. If you meet the criteria for FMLA, you cannot be fired for attending rehab and taking FMLA. The only way that your job may not be secure is if you do not abide by the formal FMLA process, rules, and regulations. If you decide to enter addiction rehab before letting your employer know and then choose to tell your company afterward that you want FMLA, you are not protected.
As long as you stay within the 12-week FMLA guidelines, you cannot be terminated from your job. If you go over 12 weeks, your employer may have the right to terminate your position or furlough you. Each employer is different, which is why it is best to consult with your company and have a conversation about your job security post-treatment. This can clarify many questions and help you make more informed decisions as it pertains to seeking help. 
Can an Employer Deny FMLA Leave
During Addiction Treatment? 
Once it is certain that your employer is eligible for FMLA, the paperwork has been signed, and you are entering treatment, your employer cannot deny your FMLA leave during your time in rehab. It is a binding agreement that cannot be revoked or voided, and the employee is protected during their time in recovery. 
How Long Do I have to Return to Work After FMLA? 
Once an employee has completed their time in rehab, they have up to 30 days to return to work if their serious health condition is under control and can work. Nobody is forced to go back to work if you are not fit to do so.  
Employers must welcome back their employers with understanding. Making employees feel comfortable returning to work and offering an inclusive environment will help eliminate the negative stigma that is often associated with seeking help for addiction. When employees feel comfortable in their environment, they are much more likely to succeed in long-term recovery because they will also feel supported in their decisions. It's equally as important to employers to address mental health and make it clear that there are options available if you are struggling. If you are committed to employee success and well-being, you must have resources and support for your employees.  
WhiteSands Alcohol and Drug Rehab is committed to all patients' safety, happiness, recovery, and well-being. By providing all-inclusive, high-quality care, patients can rest assured that they receive the best care possible for their unique case. After a brief patient assessment is conducted, it will determine the best treatment location for you. WhiteSands Alcohol and Drug Rehab has two inpatient treatment facilities, a transitional housing inpatient environment, and 17 outpatient treatment locations. Specialists will set you up with exactly what you need in each level of care, eliminating any stress that may be induced during the transitional periods.  
The best way to ask for help is by calling the centers 24/7 hotline where specialists are always ready to take your call. It is possible to regain control of your life, and the trick to doing so is getting in touch with WhiteSands Alcohol and Drug Rehab today. 
If you or a loved one needs help with abuse and/or treatment, please call the WhiteSands Treatment at (877) 855-3470. Our addiction specialists can assess your recovery needs and help you get the addiction treatment that provides the best chance for your long-term recovery.