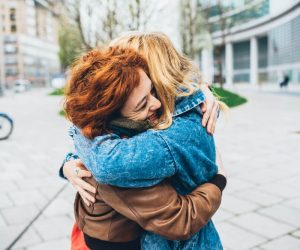 Former Patient Continues to Thrive in Her Recovery Nearly One Year Later
Myrna is celebrating eight successful months of sobriety after completing addiction treatment at WhiteSands Alcohol and Drug Rehab in Fort Myers. She began the treatment when she realized her addiction controlled every facet of her life, causing her to lose control of her day-to-day life. 
Since addiction is a relapsing and chronic disease, Myrna didn't have much time before dependency would ruin her life entirely. Once she received the help needed, she never looked back. 
"I've been sober for eight months and much of my sobriety I owe to WhiteSands, Fort Myers," she states. "I will always speak about this journey and how significant it was in my life."  
It's important to remember that addiction recovery is a life-long process. Just because someone has been discharged from residential and outpatient treatment does not mean that the struggle is over. It takes constant dedication to your sobriety to succeed in recovery. WhiteSands Alcohol and Drug Rehab maintains a relationship with all of our patients post-treatment, ensuring they continue on the right path.  
If you or a loved one are struggling with addiction, call WhiteSands Alcohol and Drug Rehab today at 877.969.1993 to learn how we can help. 
The Benefits Combination Treatment and Board-Certified Staff 
Myrna is just one of the thousands of success stories that WhiteSands Alcohol and Drug Rehab has created. The facility takes a different approach to treatment. Unlike many treatment centers that draw programs from generic, one-size-fits-all modalities, WhiteSands Alcohol and Drug Rehab customizes each program to each patient's unique needs. Through all-inclusive, combination therapy involving medication-assisted treatment (MAT) coupled with counseling, therapy, and psychotherapy conducted by board-certified staff, patients are provided with the most comprehensive treatment available. In turn, their chances of obtaining and sustained long-term sobriety are much better. 
Some of the programs that WhiteSands Alcohol and Drug Rehab offers are: 
Medically assisted treatment 

Dual diagnosis  

One-on-one therapy with a primary therapist 

Biofeedback  

Moral Reconation Therapy (MRT) 

Medication-Assisted Treatment (MAT) 

Family therapy/couples therapy 

Aftercare support 
WhiteSands Alcohol and Drug Rehab also facilitates aftercare by providing resources for patients once they have been discharged from treatment. Relapse Prevention, trigger management, and 12-step support groups are part of the ongoing care that patients can receive through the facility. The facility wholeheartedly and genuinely cares about its patients' well-being, happiness, and success, even once they have been discharged from treatment.  
"I would highly recommend this to anyone that is serious about their recovery. This works, so if you're wondering if this might be the place for you, please give it a go", says Myrna. "You will not regret it."  
By rehabilitating patients, WhiteSands teaches them how to function in day-to-day life and be productive and contribute to society. When patients understand they have a support network to turn to and know exactly where to go when they require help, they have peace of mind in their recovery.  
If you or someone you love is struggling with drug or alcohol addiction, WhiteSands Alcohol and Drug Rehab can help. We offer all levels of care and a full continuum of treatment options directly on-site. Our intake team is available 24/7 for your convenience and can help guide you toward treatment at any time of day or night. The first and most challenging part of addiction recovery is realizing that you need help. As soon as you know that you can no longer continue on this dangerous and inevitable path, you are already in the mindset of recovery. Let WhiteSands Alcohol and Drug Rehab help you make a full and lasting recovery from drug or alcohol addiction. Call now or visit any of our Florida locations to regain control of the life that you have lost to addiction.
If you or a loved one needs help with abuse and/or treatment, please call the WhiteSands Treatment at (877) 855-3470. Our addiction specialists can assess your recovery needs and help you get the addiction treatment that provides the best chance for your long-term recovery.