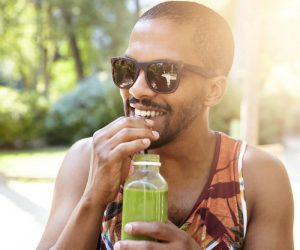 Benefits of Juicing for People in Recovery: Orlando, FL
It's common for many people to believe that a person struggling with drug or alcohol addiction only needs to get through detox, and then they'll somehow just be cured. Yet detox only rids the body of the physical effects of the drugs. It does nothing to address any of the underlying emotional reasons behind addictive behaviors. Detox is just the beginning of the recovery process.
To improve your chances of making a successful recovery from drug or alcohol addiction, it's important to focus on healing the entire person holistically. A good rehab treatment program will integrate therapies and treatments designed to help you heal emotionally and physically.
Abusing drugs or alcohol over a while can leave many people with a variety of vitamin deficiencies that can make the physical healing process more difficult. Drugs and alcohol also affect the way your body processes nutrients. For example, a dysfunctional liver may not function properly to absorb sufficient nutrients into the body.
Many vitamin and mineral deficiencies can be addressed by focusing on a nutritious meal plan that incorporates the right vitamins and nutrients to encourage healing. Juicing can also be beneficial during detox, as it works to flush many of the harmful substances and toxins out of the body.
Adding fresh juice to an already healthy meal plan is a great way to boost your fruit and vegetable intake, which could allow for a speedier recovery. Think of juicing as a vitamin bomb that could kick-start your recovery plan.
Of course, most people automatically think about orange juice as the primary ingredient. Yet there are so many fresh fruits and vegetable options available that you're sure to find combinations that not only taste great. They can be beneficial for your recovery as well.
Those recovering people who are at risk of experiencing unpleasant withdrawal symptoms may find some symptoms eased when they include healthy juice smoothies in their diet. Some fruits and vegetables can also help reduce cravings.
Some people who struggle with addictive behaviors may also have problems with insulin resistance. Vegetable-based juices can be extremely beneficial for regulating blood sugar levels. Add some leafy green vegetables, like spinach or kale, into your smoothie.
Celery juice can help alkalize the bloodstream and improve insulin resistance, reducing the recovering person's risk of requiring insulin medications to stabilize blood sugar levels.
Uncontrolled inflammation can also be a problem for many in recovery. Fortunately, there are plenty of natural anti-inflammatory foods available that can also be added to your juice smoothie to help keep inflammation under control. Ginger is known to help control inflammation and adds a nice zing to any juice blend. Ginger also has antioxidant properties, which can help boost your immune system.
Adding carrots into your juicing recipes can also help increase your intake of vitamin K1 and beta carotene. Besides, carrots blend well with ginger and taste great.
Berries are another healthy addition to your juicing recipes. Strawberries, raspberries, and blueberries are all excellent sources of vitamin C. They're also powerful antioxidants, which have plenty of benefits for your healthy recovery.
Bananas are another great fruit to add to your recovery juicing arsenal. Bananas are rich in potassium and vitamin B6, regulating blood pressure and blood sugar levels. They contain powerful antioxidants, and they're great for improving digestive health too.
Top Juice Bars in Orlando
Orlando is home to many top juice bars, so you'll have plenty of options to get your favorite fresh juice blend somewhere near home. Here are some of our favorite juice bars to visit in Orlando:
Juice Bar
Juice Bar Orlando offers made-to-order cold-pressed juices made just the way you like them. Customize your juices and include the ingredients you enjoy the most. Juice Bar is open seven days a week, so you never have to miss out on your favorite juice while you're out and about.
2413 E South St, Orlando, FL 32803
Raw Juice Bar Orlando 
Raw Juice Bar is located in Downtown Orlando and specializes in a range of organic juice cleanses. Their juice menu contains a delicious selection of vegan juices, smoothies, wraps, and more. Raw Juice Bar offers take-out, curbside pickup, and online delivery options, so you never have to miss out on getting the juice you want.
898 E Washington St, Orlando, FL 32801
Skyebird Juice Bar & Experimental Kitchen 
Skyebird Juice Bar & Experimental Kitchen not only makes delicious, healthy juices and smoothies to order, there are also healthy tea choices on the menu. You can also shop for a variety of locally-sourced organic produce so you can make your own fresh juices at home. You'll also find a broad range of vegan and vegetarian food options available.
3201 Corrine Dr, Orlando, FL 32803
New Moon Market
New Moon Market offers a range of handmade juice blends that are cold-pressed using locally-sourced organic fruits and vegetables. Their healthy menu features a range of cold-pressed juices, wellness shots, smoothies, plant-based foods, as well as breakfast bites, salads, wraps, desserts, and soups. You can order your favorite juices online too.
2314 Edgewater Dr, Orlando, FL 32804
Tropical Smoothie Café
Tropical Smoothie Café specializes in creating a delicious range of fresh fruit smoothies to suit any taste. From detox and cleanse smoothies to flavor fusions and plenty of blends in between, you're sure to find one to suit you. The menu also features plenty of choices, including breakfast bites, bowls, wraps, sandwiches, and sides. You can also order your favorite smoothie or healthy meal online and get it delivered to your home for free.
7561 W Sand Lake Rd, Orlando, FL 32819
Top Smoothie Spots in Orlando, FL
There are so many top smoothie spots in Orlando that you're sure to find your favorite smoothie blends near home. Sample everything on the menu until you find one you like or mix and match your own ingredients to suit your tastes. Most smoothie spots also offer healthy food items on the menu. There's always plenty to choose from, including:
The Smoothie Room
The Smoothie Room is an all-natural juice bar dedicated to making your smoothies order just like it. Add your favorite ingredients and create your own custom smoothie to suit your recovery needs. You'll also find various tea varieties and wheatgrass options on the menu.
25 W Crystal Lake St Suite 163, Orlando, FL 32806
Nature's Fuel Inc.
Nature's Fuel Inc. Smoothie and Juice Bar focuses on helping people enjoy living a holistic lifestyle that extends beyond just making healthy smoothies and juices. You'll also find a range of delicious power bowls and fruit bowls available. Not only can you order a super smoothie while you're there, but you can also shop for fresh fruit and vegetables to take home and make your own smoothies just the way you like them.
13001 Founders Square Dr, Orlando, FL 32828
Equilibre Healthy Food
Proudly serving freshly blended smoothies and juices, Equilibre Healthy Food focuses on providing healthy alternatives that make it easier to live a healthier lifestyle. Equilibre uses fresh, locally-sourced organic ingredients for all their smoothies and juices. You'll also find salads, sandwiches, desserts, and acai bowls on the menu.
1807 N Orange Ave, Orlando, FL 32804
Cosechas 
Cosechas originated in Costa Rica in 2008 and has a delicious range of fresh fruit and vegetable smoothies and a variety of raw juices and frozen fruit drinks. Check out their tasty fresh produce menu today.
1743 S Orange Ave STE 102, Orlando, FL 32806
Love Life Café
When you want more than just a smoothie to curb those hunger pangs, head into Love Life Café. You can taste your way through their mouth-watering smoothie menu to find your favorite flavor combination. The menu also features an array of delicious plant-based food options made using fresh ingredients, including breakfast bites, soups, salads, veggie burgers, arepas, healthy pizzas, pasta, burritos, tacos, and various bowls to choose from. The vegan restaurant offers pickup and delivery options only.
18 N Dollins Ave, Orlando, FL 32805
No matter where you are in Orlando, you're sure to find a great juice or smoothie bar near home. Why not try them all and see which ones surprise you with unexpected ingredients and flavors that taste great and work well for your nutritional needs too?
You could also experiment with your own recipes and come up with your customized smoothie flavors. The key is to work with healthy ingredients that work for your taste buds and add that extra vitamin boost to help you through your recovery.

Orlando Articles:
Farmers Markets Orlando
Kayaking in Orlando
Healthy Restaurants
Community Colleges
NA Meetings
Bike Trails
Colleges
Coffee
Al-Anon
Fishing
Museums
Nature Spots
If you or a loved one needs help with abuse and/or treatment, please call the WhiteSands Treatment at (877) 855-3470. Our addiction specialists can assess your recovery needs and help you get the addiction treatment that provides the best chance for your long-term recovery.