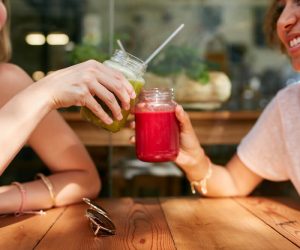 Benefits of Juicing for People in Recovery: Tampa, Florida
Tampa is a beautiful city in western Florida along the Gulf Coast, which offers many activities and food and drink venues that work well for people in recovery. There are plenty of healthy options, including many juice and smoothie spots throughout the city. Whether you're strolling by the riverwalk or taking in some museums or other historical sites, stopping to grab a healthy bite and a juice or smoothie is an excellent option. People who have been abusing drugs or alcohol often take their health for granted, so living a healthier lifestyle is definitely one of the benefits of juicing for people in recovery. Juice and smoothie places offer relaxed atmospheres, ensuring a stress-free environment for everyone, which is another benefit for people in recovery. 
Top Juice Bars in Tampa
Juice bars are great for people in recovery for a variety of reasons. During rehab, most therapists and counselors cover the benefits of making new personal connections when someone starts their life after rehab. This may be because people who were previously in their life may be a bad influence when using or drinking again. This can also be due to the fact that they became estranged from friends and family members. No matter the reason, juice bars have a social aspect that makes it easy to meet new people. Juice bars are also alcohol-free environments, which is good for people in recovery, especially those who have recently completed rehab. Here are some of the best juice bars in the Tampa area:
Swami Juice
Located just off the water and Bayshore Boulevard, Swami Juice is a locally owned and operated, eco-friendly juice bar in the Bayshore Gardens area of Tampa, Florida. This is a great spot to sit outside and sip something from their delicious menu. Stick around for a while, enjoy the free wi-fi, and choose from cold-pressed, never pasteurized, or heated juice selection filled with valuable enzymes, vitamins, and minerals. Swami Juice packs as many fruits and veggies as possible into each serving to ensure you are getting the maximum nutrients in every sip. Some of the juice offers include the Sweet Treat, which combines strawberry, pineapple, orange, ginger, and the Groundswell, which mixes red beet, carrot, red apple, ginger, etc. They also have a healthy food menu, including avocado toast options and acai bowls.
2832 S MacDill Ave Tampa, FL 33629
Nektar Juice Bar
Nektar Juice Bar in the North Bon Air neighborhood of western Tampa gets rave reviews from its many repeat customers. People come back time and time again to this great spot to try the next juice combo on the list and are never disappointed. In addition to a wide variety of cold-pressed juices, juice cleanses, and healthy snacks, Nékter Juice Bar offers gluten-free, dairy-free, and customized options to meet your individual dietary wants and needs. The staff and management are hyper-aware that there are many people on restricted diets and those who have allergies and are always willing to go the extra mile to get an order perfect no matter the specifications given by the customer. 
4009 W Kennedy Blvd Tampa, FL 33609
SoHo Juice Company
Open seven days a week from early morning to late at night, the appropriately named SoHo Juice Company is mid-way between the University of Tampa and Palma Ceia Golf and Country Club. This gluten-free and vegan-friendly juice bar is known for its plant-based drinks, superfood açaí bowls, cold-pressed juices, and other grab-and-go items. SoHo Juice Company was named in 2020 Best of the Bay lists, making it a definite go-to spot in Tampa. Their SoHoExtra rewards program allows you to earn points towards free food and drink. On the menu's food side, locals have gone crazy over the making your bowl option, putting all the ingredients you want into a delicious creation.
500 S Howard Ave Tampa, FL 33606
Juice Factory
Juice Factory was founded to provide mouth-watering, nutrient-dense food options for the Tampa community. Located in the County Line Coalition area of the city, Juice Factory believes that the body can be healed from within given the proper fuel. Their wide range of menu items includes fresh-pressed juices, smoothies, wraps, salads, energy bowls, wheatgrass shots, and many other great options. Their friendly and knowledgeable staff helps guide customers along a health journey with their extensive list of boosters, including Spirulina, Chia seeds, Bee Pollen, Matcha Tea, Maca, and Pitaya others for you to choose from when you create your custom order. 
6431 E County Line Rd Unit 110 Tampa, FL 33647
Top Smoothie Spots in Tampa
Grabbing a smoothie can be both a fun and healthy experience, both things that are on the menu for someone who is beginning their life after rehab. It's great for people in recovery to start new routines to take the place of time they spent drinking or using drugs, and a health-conscious choice like making a regular stop at your local smoothie spot can be the perfect option. Taking a break at one of Tampa's many smoothie spots is also an excellent way to relax and decompress after work or school, both of which are beneficial for people in recovery. No matter the reason, whether you're trying to up your nutrition game or grab a tasty drink and maybe a snack or meal too, smoothie spots in Tampa are the perfect option. Here are a few places to try in the Tampa, Florida area:
Raw Smoothie Company
Raw Smoothie Company, in the NoHo district of Tampa, is a military veteran-owned business that provides delicious all-organic smoothies and smoothie bowls for the Tampa community. Military and first responder discounts are offered, so be sure to ask. Raw Smoothie offers paleo, vegan, and gluten-free options for people with specific dietary needs. They are also dedicated to leaving the Earth better than how they found it and only use Recycled, Eco-friendly, and Biodegradable packaging, napkins, and straws. Established in 2015, Raw Smoothie also offers catering for corporate and private events. 
408 N Howard Ave D, Tampa, FL 33606
Smoothie King
Located northeast of the city center, Smoothie King is part of a health-conscious chain featuring blended drinks in varied flavors, nutritional products, and snacks in New Tampa. Smoothie King has many drinks available and is always offering new options for customers to try. The choices include delicious offerings like the Greek Yogurt Strawberry Blueberry smoothie, a combination of strawberries, wild blueberries, Greek nonfat yogurt, apple blueberry juice blend, pear juice blend, nonfat milk, protein blend, and fiber blend enhancer allergens. Smoothie King is dedicated to helping each of their guests meet their health and fitness goals by providing amazing options for everything included on their menu. Pair a great smoothie with a healthy snack for the perfect break or meal any time of the day.
17501 Preserve Walk Ln #104, Tampa, FL 33647
Tropical Smoothie Cafe
Located along the river walk, right across from the University of Tampa, Tropical Smoothie Cafe offers toasted flatbreads, wraps, sandwiches, quesadillas, and bowls that are made to suit your tastes with quality meats, fresh produce, and flavorful sauces, in addition to their incredible smoothie creations. The cafe is a great place to stay for a while, relax, enjoy the free wi-fi, and take in this vibrant part of the city of Tampa. Group orders and catering needs are welcomed, and Tropical Smoothie offers a rewards program that allows you to rack up points towards free food and drink. Open from 7 am to 7 pm on weekdays and 8 am to 7 pm on weekends, Tropical Smoothie makes things convenient with available online ordering, or feel free to call so your tasty goodies will be ready when you arrive. 
200 N Tampa St Suite G-120, Tampa, FL 33602
Planet Smoothie
Located in Uptown Tampa, just a few blocks from The Museum of Science and Industry, this Planet Smoothie location puts you right in the heart of an area of the city full of fun activities. You can get your smoothie to go, hang out a while, or have it delivered right to your door; it's up to you. The menu offers over 30 natural fruit smoothies with lower calorie, lower sugar, and higher protein options, giving customers a quick, portable snack or meal replacement. Planet Smoothie tries hard to accommodate everyone's dietary needs and is always trying out new flavor combinations to bring new options to their customers. 
11852 Bruce B Downs Blvd, Tampa, FL 33612
Tampa Life After Rehab:
Farmers Markets
Things To Do Outside in Tampa
Bike Paths
Fishing Destinations
Healthy Restaurants
Coffee Shops
AA Meetings Tampa
Al Anon Tampa
Museums
NA Meetings
Volunteer
Creative Outlets
Tampa Churches
Tampa Community Colleges
Tampa Smoothies
If you or a loved one needs help with abuse and/or treatment, please call the WhiteSands Treatment at (877) 855-3470. Our addiction specialists can assess your recovery needs and help you get the addiction treatment that provides the best chance for your long-term recovery.