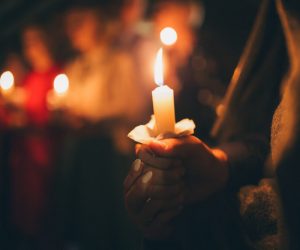 Churches & Centers of Worship for
People in Recovery in Orlando, FL
Have you recently completed a drug and alcohol rehab program? If so, you most likely explored spirituality and faith and how one's Higher Power ties into recovery. Once you have left your treatment program, you may want to continue participating in different ways at a place of worship. One of the essential benefits of spiritual worship is the opportunity to take a step back from life, which can often feel busy, stressful, even overwhelming at times. If you are in recovery from substance abuse and working on restoring your emotional and mental health, worshiping and spending time in churches are great outlets for your continued growth.
Benefits of Spiritual Worship
Worship offers us an ideal opportunity to look inside ourselves, spend time in reflection, and try to determine what we need and what our deepest desires are to get through this recovery path. Sometimes when we connect to our Higher Power, we feel discouragement, and we need comfort; connecting with your spirituality can help align thoughts and feelings. Worship can also bring you a sense of belonging, happiness, victory, fulfillment, blessing, transcendence, and worth. It doesn't matter if you are Catholic, Christian, Jewish, or practicing a different faith altogether. Connecting with and developing a stronger spiritual connection in your life can be one more positive thing that can help you move forward in sobriety.
Tapping Into A Higher Power
Often, we tend to put too much pressure on ourselves, and extra pressure can be dangerous when you are in the recovery process. Patience isn't an easy practice for many people, and it can be difficult for us to accept that recovery and many other life processes take time. Tapping into our Higher Power can help us exhibit more incredible patience and be more kind and gracious with ourselves as we travel the recovery path. When we learn how to let go of more and more control and leave situations in the hands of a Higher Power, we can have a different healing experience than when we carry all the weight and pressure solely on ourselves. By connecting with our Higher Power, we can learn how to release burdens and be more focused on the things that are under our control.
How AA Groups Accept A Higher Power
One of the essential virtues of the 12-step program of AA is that although it suggests tapping into a Higher Power, as everyone understands it, it is shared as a more spiritual connection vs. a connection with one specific religious group. The way the 12 Steps are outlined allows anyone to have a Higher Power in their lives, one that can be adapted to all kinds of beliefs and values, including self-proclaimed atheists or agnostics. The AA program is formed with several steps, with language in one step, including: "we lead to the conviction that a Higher Power could restore us to sanity."
In the AA group setting, you will often hear about a Higher Power. They will invite you to explore creating a faith life or deepening your current spiritual beliefs and how they correlate to recovery. In addition to many AA meeting options throughout the large Orlando area, there are also many different places of worship to explore. If you are uncertain where to start, consider trying different settings like AA groups until you find one that makes you feel comfortable.
Christian, Jewish, Muslim & Other
Places of Worship Orlando
Guang Ming Buddhist Temple
If you are into exploring the Buddhist spiritual path, Guang Ming Buddhist Temple will take your breath away. The infrastructure, the energy, and the community will make you feel like you have traveled to Asia. This monastery, the largest Buddhist Temple in Florida, is a place to find peace and serenity and is an institution representing part of Florida's religious diversity.
There are different practice avenues in Guang Ming Temple, depending on how people accept Buddhism. For the general public, the regular practice is to meditate, attend class, and participate in discussions. Meditation is a highly recommended tool for connecting with their inner selves and the higher power often discussed in the recovery process.
The Temple also hosts book clubs, classes, and different social services to make you part of the community and share in spiritual growth with all their members. Other programs also include meditation practice, Chinese cultural courses which focus on the cultural side instead of language skills, Tai chi class, and yoga class. You will find a meditation hall, a unique bookstore and library with materials in English and Spanish, the main shrine room, a dining hall, a memorial hall/columbarium, and classrooms dedicated to learning about this particular branch of spirituality. Also, you will be able to hang out and enjoy some snacks in their vegan tea room.
6555 Hoffner Ave, Orlando, FL 32822
Unity Orlando Church
Described as "A sacred place for spiritual awakening," many people who recently completed detox treatment find themselves in constant search of a new path and an awakening to their new life – Unity Church welcomes them. You can attend a church service or AA meetings at the Orlando location. Unity Orlando Church also offers you a "Mid-week Meditation" on Wednesdays at 4:30 p.m., and Rev. Ronnie Kenney leads a meditation Live on Facebook.
4801 Clarcona Ocoee Rd, Orlando, FL 32810
The Hope Church Orlando
The Hope Church is a fun-filled, family-oriented ministry geared towards equipping its members and partners with the necessary spiritual and practical tools to live out with God-given visions. "Called to encourage and dedicated to caring," Hope Church is a great place to reconnect with yourself and your higher power.
The church has different ministries: couples, men, women, and youth ministry. For the past 36 years, Hope Church is well known throughout for its service to the community with different activities such as: giving food to homeless people, helping with unemployment due to COVID-19, and also providing groceries to the ones that really need it.
3032 Monte Carlo Trail, Orlando, FL 32805
St. John Vianney Catholic Church
St. John Vianney Catholic Church offers mass in English and Spanish, and they have also built a school to enhance the faith formation of their students. They have beautiful multicultural liturgies and launch various events that provide fellowship among this strong Catholic community. You would be able to feel part of their community and keep working with your recovery process, all while connecting with your higher power and growing stronger in your faith. This Catholic parish had been serving the needs of its parishioners and the broader community in Central Florida since 1958.
6200 Orange Blossom Trail, Orlando, FL 32809
Southwest Orlando Jewish Congregation
This Temple welcomes the Jewish community of Orlando. SOJC has a lot to offer, and it is a great place to learn Hebrew and more about Judaism. Plus, it has great services on Friday night and Saturday morning to celebrate Sabbath. It doesn't matter if you are just learning about Judaism; you will be welcome here. Every member at every age, every level of knowledge or practice is supported, challenged, and stimulated by an increased understanding of Jewish values and spiritual enrichment.
Also, this congregation has incredible holiday festivities and traditions, plus social, cultural, and community action programs and events. We know that one of the most constructive elements during the recovery process can be participating in community services and giving back to others, and SOJC is a great place to do that.
11200 S Apopka Vineland Rd, Orlando, FL 32836
Jama Masjid of Orlando
Jama Masjid of Orlando caters to a rapidly growing Muslim community. You are invited to visit the Jama Masjid as they welcome visitors of all faiths and are open to anyone who wants to learn about their religion and ever-growing community. Jama Masjid is an independent organization. Their principal function is to practice and propagate Islam in the United States by providing religious, educational, and recreational facilities for every person who wants to enhance their spiritual path.
They have an amazing community with individuals from all continents and different places around the world. This center is open every day of the year. It serves as a place of worship, gathering, a hub for community events, interfaith dialogue, and a cultural resource.
11543 Ruby Lake Rd, Orlando, FL 32836
If you or a loved one needs help with abuse and treatment in the Orlando area, please contact WhiteSands Alcohol and Drug Rehab. Our addiction specialists can assess your recovery needs and help you get the addiction treatment that provides the best chance for your long-term recovery.
Orlando Articles:
Farmers Markets Orlando
Kayaking in Orlando
Healthy Restaurants
Community Colleges
NA Meetings
Bike Trails
Colleges
Coffee
Al-Anon
Fishing
Museums
Nature Spots
Smoothie Spots
If you or a loved one needs help with abuse and/or treatment, please call the WhiteSands Treatment at (877) 855-3470. Our addiction specialists can assess your recovery needs and help you get the addiction treatment that provides the best chance for your long-term recovery.