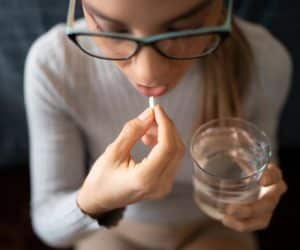 The Long Term Physical and Mental Effects of Benzodiazepines
When properly used, drugs in the benzodiazepine class can be lifesavers. These drugs can help people deal with their depression, anxiety, and other mental health challenges, giving them the tools they need to build better lives and take care of their family and career obligations. But when misused or used to excess, benzodiazepines can be dangerous, and addiction can set in quickly, and the effects can be devastating.

If you have been using benzodiazepines, it is vital to understand both the physical and mental effects of their use. These drugs can be powerful allies in the quest for good mental health, but it is essential to recognize the signs of addiction and misuse. If you are worried about your own benzodiazepine use or that of someone you love, we encourage you to learn the risks of developing a benzodiazepine addiction.
If you or a loved one are struggling with addiction, call WhiteSands Alcohol and Drug Rehab today at 877.969.1993 to learn how we can help.
What Are Benzodiazepines?
Benzodiazepines are potent medications often used to treat anxiety, depression, and other mental health challenges. These drugs go by many names, including:
Diazepam
Valium
Zoloft
Xanax
Unlike other drugs like heroin, the class of medications known as benzodiazepines has some important medical uses. This class of drugs is often used to treat anxiety and depression and serious medical conditions like seizures. Benzodiazepines can even be prescribed to treat ongoing and chronic insomnia. But like any other drug, these medications can be misused, overused and abused, and when that happens, addiction can quickly follow.
If a benzodiazepine addiction does develop, the staff at WhiteSands Alcohol and Drug Rehab Tampa  knows what it takes to overcome the dependence, and you can rely on us to help you heal.
Benzodiazepine Addiction and Withdrawal
If you have been taking benzodiazepines for a long time, your body has become acclimated to the drug, and that can make quitting a complex and potentially dangerous process. If you are worried about using these drugs and want to stop using them, it is important to get professional help.
At WhiteSands Alcohol and Drug Rehab near Tampa, we can professionally manage the withdrawal symptoms that accompany benzodiazepine use, including:
Depression
Anxiety
Agitation
Mood swings
Sweating
By managing these withdrawal symptoms, the staff at WhiteSands Alcohol and Drug Rehab can keep you comfortable, giving your body the time it needs to heal and setting you up for the next stage of your rehab journey.
Long Term Effects of Benzodiazepines
Getting started with benzodiazepines is as easy as filling a prescription, but getting off of these powerful drugs can be much more difficult. Whether you have been using legally prescribed benzodiazepines to address a mental health challenge or using them out of curiosity, you need to understand the long-term implications as well as the short-term effects.
The long-term effects of benzodiazepines can make preexisting mental health challenges worse, resulting in rebound effects like anxiety and depression. If you are being treated for benzodiazepine addiction, it is vital to have ongoing support, and that is precisely what we provide.
Drug Rehab for Benzodiazepine Addiction at WhiteSands
Drug rehab for benzodiazepines can be a complicated process, but at WhiteSands, we are more than equal to the task. Overcoming a benzodiazepine addiction typically requires detox and rehab and a thorough understanding of the factors that led to the use of these drugs in the first place.
By addressing the addiction and the underlying mental health challenges of our patients, we can provide real-lasting healing, giving our clients the fresh start on a life they need and setting them up for a lifetime of success. If you are ready to begin your healing journey, we encourage you to contact us or visit one of our many locations throughout Florida.
If you or a loved one needs help with abuse and/or treatment, please call the WhiteSands Treatment at (877) 855-3470. Our addiction specialists can assess your recovery needs and help you get the addiction treatment that provides the best chance for your long-term recovery.