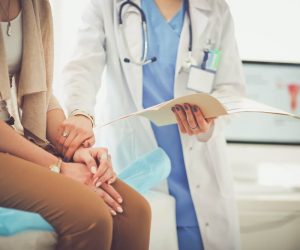 What to Expect in Medical Detox for Opioid Addiction
Opioids, classified as schedule II narcotics, are a highly addictive and habit-forming controlled substance often prescribed to patients struggling with mild, moderate, or severe pain. The non-synthetic narcotic is derived from the poppy plant, and other drugs can be cultivated from the plant, such as heroin, morphine, and codeine.
For those who struggle with opioid addiction, a period of opioid detox is often necessary as the first step in the overall recovery process. During medical detox, patients will be gradually weaned off the drug in a controlled and monitored environment.
The typical length of opioid detox will be between three and seven days long. An individual's time will be in detox will depend on the severity of the addiction and how long the individual has been abusing opioids. A more extended medical detox period will be recommended for those who have a severe addiction to opioids.
Once patients meet with the intake team, an in-depth patient evaluation will be conducted, which will help determine the length of time the individual will need to be in medical detox and which tapering medication is best suited for them.
Tapering is the safest and most effective way to detox from opioids, and the gradual process will ensure the least amount of withdrawal symptoms. Going cold turkey will not only bring on unfavorable withdrawal symptoms, but it is also perilous and can result in seizures and other harmful side effects. The best and safest way to detox from opioids is to go through monitored opioid detox at a medical facility that offers around-the-clock care.
Some of the most common prescription opioids that pose a risk for addiction are:
Morphine
Oxycontin
Dilaudid
Vicodin
These potent prescription drugs can cause severe withdrawal symptoms and hold a high dependency rate. The over-prescription of opioids across the nation has resulted in an opioid epidemic that has affected many facets of citizens' day-to-day lives.
If you or a loved one are struggling with addiction, call WhiteSands Alcohol and Drug Rehab today at 877.969.1993 to learn how we can help.
Elements of Safe Opioid Tapering
Each individual will require a different length of tapering and varied medication, as each patient will not respond the same way to the drug being administered. Registered nurses at the medical detox facility will address all of the patient's needs while lessening potential health risks. Some of the elements that contribute to a safe and effective medical detox are:
Patients are monitored regularly, which includes vitals and blood pressure
Urinalysis is taken daily to ensure that the patient has the proper dose of detox medication in their system
24/7 access to registered nurses
Follow-up every three hours to ensure the efficacy of detox
Introduce treatment and therapy types that help to prepare the patient for the next level of care
Patients must follow their withdrawal and detox plan very closely as this is the best way to ensure a smooth detox, so they are ready to enter inpatient treatment with a clear mind. Medical detox addresses the physical addiction while inpatient treatment, therapy, and counseling tackle addiction's mental and psychological aspects. Medical detox on its own is ineffective, as addiction is a brain disease that requires therapy to overcome successfully.
Where to Find Medical Detox Treatment
If you or someone close to you struggles with drug addiction, please contact the staff at WhiteSands Alcohol and Drug Rehab or visit one of our Florida locations. We can help get you into opioid detox and help you take the first steps toward long-lasting recovery. Regaining control of your life is possible with the right help and guidance. While the disease of addiction cannot be cured, it can be treated and managed. There is a life beyond addiction, and the first step to getting better is picking up the phone and making the call for help today.
If you or a loved one needs help with abuse and/or treatment, please call the WhiteSands Treatment at (877) 855-3470. Our addiction specialists can assess your recovery needs and help you get the addiction treatment that provides the best chance for your long-term recovery.