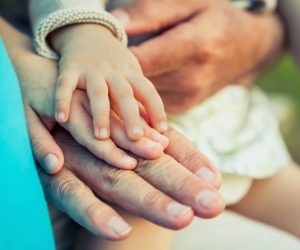 Effects of Growing Up With an Alcoholic Parent
Growing up with an alcoholic parent can be devastating for impressionable children. Those young children eventually grow up to be adults that can sometimes struggle to make sense of their place in a family unit.
A parent with alcoholism may focus more on drinking than the well-being of the family unit. While the person consumes alcohol, they may practice poor self-care habits that filter down to the rest of the family.
For example, drinking becomes more important than eating, leading to poor diet and irregular meals, poor sleeping habits, and a lack of exercise. Someone addicted to alcohol may have a decreased willingness to keep up with grooming or bathing responsibilities for themselves or their children.
As those children grow into young adults, they may develop certain traits and characteristics as a response to growing up in a dysfunctional environment.
If you or a loved one are struggling with addiction, call WhiteSands Alcohol and Drug Rehab today at 877.969.1993 to learn how we can help.
How Alcoholism Affects Families
A person caught in the grip of alcohol addiction often has no awareness of how their behavior affects others around them. They don't recognize their drinking behaviors can lead them to abuse, neglect, or abandon responsibilities in their single-minded focus to continue drinking.
While under the influence of alcohol, the addicted parent may become argumentative or unreliable. The home environment becomes unpredictable, and family members never know what to expect with each new day.
Alcohol addiction can lead to damaged family relationships and financial problems. The person struggling with alcoholism may find it difficult to hold down consistent employment, causing a further financial burden to the family. While the person's primary focus remains on obtaining, drinking, or recovering from alcohol use, spouses and children can be ignored or neglected.
The overall result is that the entire family is negatively affected by the addict's actions. Growing up in a dysfunctional family unit can be traumatic for young people and even more difficult if they reach adulthood without receiving the support they need.
"The Laundry List" of Traits of Adult Children of Alcoholics
There are some common traits that adult children of alcoholics may exhibit. Some people may identify with only a few of these traits, while others might recognize all of them in their own personalities. Here is the 'Laundry List' of characteristics of adult children of alcoholics (ACOA):
 Isolation – many ACOAs often don't know how to react in social or family situations, leading them to feel as though they're somehow different from those around them. The result can be an increased sense of isolation and difficulties maintaining positive relationships.
Approval seeking – growing up in a dysfunctional family unit where neglect was at the fore can lead people to seek others' approval. They may also struggle to accept criticism, even if it's constructive or well-meant.
Low self-esteem – adult children of alcoholics tend to have a poor self-image and low self-esteem, often judging themselves more harshly than others would.
Fear of abandonment – ACOAs may develop dependent personalities who are afraid of being abandoned. Many may remain in unhealthy relationships with people who are emotionally unavailable to avoid feeling abandoned
Victim viewpoint – many ACOAs identify as victims, tending to blame others for the consequences of their own choices. They may believe someone else did something to them that led them to act the way they did rather than accept responsibility for their actions.
Judgmental behavior – adult children of alcoholics may become judgmental of others around them. They become critical of themselves too.
Lying – many ACOAs are unfamiliar with normal, socially acceptable responses, so they may choose to lie or exaggerate to gain approval, even when the truth would have been sufficient in the same situation.
Inconsistency – it's common for ACOAs to overcommit in many areas of their lives, including work, relationships, and home lives. They may feel as though it's easier to be concerned about others rather than look at their own faults too closely, which often results in an inability to keep up with any of the commitments they made.
Fear of authority – ACOAs develop a fear of authority figures and are often reluctant to stand up for themselves.
Difficulty maintaining intimate relationships – these people may tend to stay in damaging relationships that go through extreme ups and downs without recognizing they're in an unhealthy emotional situation. They may also confuse love for pity, choosing to stay in relationships with people they think they can 'fix' or 'rescue.'
Over-reaction to change – any type of change outside of their control can be a source of stress and result in overreaction by many ACOAs. Instead of viewing the positive opportunities the difference might represent, they tend to display an emotionally negative overreaction.
Impulsive behavior – ACOAs can make choices impulsively or respond to situations without first considering the consequences of those choices. This can mean spending time trying to cover up any unforeseen consequences or fix problems resulting from those choices.
Denial – refusal to deal with unresolved feelings from traumatic childhoods can lead ACOAs to lose the ability to feel or express feelings in positive ways.
Substance use disorders – while ACOAs recognize how devastating substance abuse and addiction can be, many still develop substance abuse problems themselves. Others may take on characteristics of addiction without actually resorting to drinking alcohol.
About ACOA
Most people are aware that people recovering from alcohol addiction have access to group support meetings, such as Alcoholics Anonymous (AA). You may not realize that there are also group meetings available for family members and adult children of alcoholics.
ACOA (Adult Children of Alcoholics) is a program specifically intended to support people who grew up in a dysfunctional family unit due to alcohol abuse. You're encouraged to share your experiences of growing up in a family environment where neglect, abuse, and trauma may have been a standard part of your life.
Regularly attending ACOA meetings allows you to grieve and work your way through the healing process with support and guidance from others who have walked the same path. To discover more on how family therapy can help heal alcohol addiction, contact the team at WhiteSands Alcohol and Drug Rehab or visit any of our locations in Florida.
If you or a loved one needs help with abuse and/or treatment, please call the WhiteSands Treatment at (877) 855-3470. Our addiction specialists can assess your recovery needs and help you get the addiction treatment that provides the best chance for your long-term recovery.