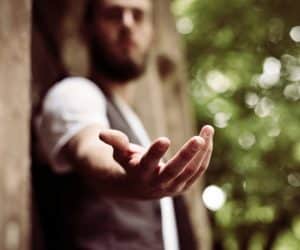 Steps to Help You Reach Out for Help With Addiction
For those struggling with drug addiction and other forms of a substance use disorder, help can seem far off and elusive. Just admitting you need help is often a significant impediment, as is making the changes in your life to make treatment possible. Even so, reaching out for help with addiction has such enormous benefits that you cannot put it off any longer—still, many addicts may not know how to ask for help for addiction.
Here are the steps you can implement to learn how to ask for help for addiction and into drug or alcohol rehab:
Write a letter or an email – Sometimes, putting things into writing can make them more accessible, so grab a pen and pick up your smartphone or fire up your computer. Writing a letter or an email is a great way to ask for help with your addiction.
Reach out to your doctor – The medical community understands addiction, and your doctor can help you get into treatment. Do not be afraid or embarrassed to discuss your addiction with your doctor; they genuinely want to help.
Pick up the phone or go online – When you are ready to ask for help, the help you need is just a phone call or a URL away. So go online, pick up the phone and learn about getting help for your addiction.
Seek support from those who know addiction – Recovering addicts can be your best source of inspiration and information when looking for help with an addiction. Going to a meeting and talking to others who have recovered from their habits are powerful ways to jump-starting your own recovery.
Talk to someone you trust – No matter how alone you might feel, you have people in your life who care about you, so reach out to them for the help you need. Do not be too embarrassed or ashamed to reach out for help; the people who care about you want you to get better.
Admitting you need help with an addiction, even to yourself, can be a real struggle, but it is definitely one worth pursuing. Acknowledging that you need help will be a vital and indispensable first step on your personal journey of recovery, and the sooner you take that step, the quicker you can start to get better. If you are ready to start living a more prosperous life, one where drugs no longer play a role, just follow the steps outlined above, and when you are ready, pick up the phone and give WhiteSands Alcohol and Drug Rehab a call.
If you or a loved one are struggling with addiction, call WhiteSands Alcohol and Drug Rehab today at 877.969.1993 to learn how we can help.
How to Ask for Help for an Addiction
When you find yourself struggling with drug addiction or another form of a substance use disorder, it is easy to feel like you are all alone, and you may not know how to ask for help for addiction. No matter what drugs you are dependent on, you may worry that no one in your life, not your closest friends and not even your relatives, can truly understand what you are going through.
You may worry that the others in your life will view your substance use disorder not as an illness but as a simple moral failing and that they will be unable or unwilling to provide the help and assistance you need. And while those are well-founded fears, chances are they are wildly incorrect.
The truth is the people in your life do want to help you, and if you are willing to ask for that help, they will surely be glad to provide it. When it comes to getting clean, knowing how to ask for help is often the most challenging part of all, but overcoming that obstacle could help you get your life back.
Knowing how to ask for help for addiction can be difficult, as can admitting you need help in the first place. If you have been struggling alone with your substance use disorder, you may think that there is no other way and that you are doomed to a life filled with failure and half-hearted attempts at recovery.
Those fears are genuine, but you do not have to live with the loneliness, isolation, or worries associated with substance use disorder, not when there is quality help and top-notch rehab facilities available. The better life you have been hoping for is only a phone call away, so pick up the phone today and give WhiteSands Alcohol and Drug Rehab a call. When you call, our caring counselors will spring into action, giving you the tools you will need to get into drug rehab, get clean, and ultimately get your life back.
If you or a loved one needs help with abuse and/or treatment, please call the WhiteSands Treatment at (877) 855-3470. Our addiction specialists can assess your recovery needs and help you get the addiction treatment that provides the best chance for your long-term recovery.