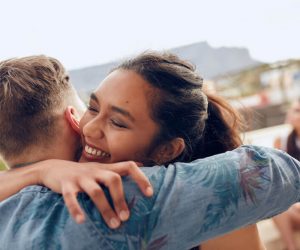 WhiteSands Is Always Prepared to Help Patients Through The Toughest of Times  
Arianna, a patient from Clearwater, Florida, who received help for her substance abuse problem through WhiteSands Alcohol and Drug Rehab in Fort Myers, credits her success in lasting recovery to the fantastic, dedicated staff. 
"They are always wanting to help and will bend over backward to do so," she says. Arianna is just one of the tens of thousands of patients who have successfully recovered through the comprehensive, specialized, all-inclusive treatment offered through WhiteSands Alcohol and Drug Rehab. 
Like many addicts, Arianna graduated from inpatient treatment but relapsed once she entered the everyday world. This is not uncommon, as triggers and stressors of day-to-day life can put an immense amount of pressure on a recovering addict, and when the temptation and urge become too much, relapse is imminent. Knowing how to handle triggers and having the knowledge, tools, and resources available can be the difference between relapse and sobriety.  
If you or a loved one are struggling with addiction, call WhiteSands Alcohol and Drug Rehab today at 877.969.1993 to learn how we can help.
Relapse Does Not Mean That you've Failed 
"Being an Alumnus, I thought that after I relapsed, I wouldn't be a priority to come back. But as soon as I called, everyone was overjoyed that I wanted to come back and they got me in the next day", Arianna mentions.  
While relapse may seem like you've failed in your recovery, this is simply not the case. Addiction is a chronic and relapsing disease. Many addiction framework models state that relapse and recovery may take place together as a part of the ongoing journey of addiction recovery. Because addiction modifies and weakens how the brain functions and impairs its ability to experience emotions such as motivation, stress response, cravings, and satisfaction, relapse is always going to be a possibility once you have struggled with this disease.  
Some of the reasons why relapse does not mean that you neglected to work on your sobriety are: 
Addiction is a brain disease; thus, relapse is always going to be a possibility  

This is why consistency is key and knowing coping mechanism and trigger management techniques are crucial  

Relapse is more common than you may think 

Studies indicate that between 40-60% of individuals relapse once they have completed treatment  

Recovery is a long-term, ongoing and constant journey that lasts a lifetime 

Since addiction is a disease that cannot be cured, that individual is always going to be in a state of recovery and remission 

Rehab helps craft a new sober lifestyle and building a life conducive to sobriety  

Adjust old habits and creating new, constructive ones 

Avoid people and places that can be triggers for you 
"WhiteSands understands that you don't always get it on your first try and are willing and happy to help us in any way possible along our recovery journey," Arianna says. 
At WhiteSands Alcohol and Drug Rehab, treatment does not end when you are discharged from the facility. Specialists keep an open line of communication with their patients well after leaving, ensuring they are on the right track and offering assistance and support in times of need.  
Recovery is not easy, and change can be demanding and frequently frustrating, but long-term sobriety is possible when you are dedicated to your recovery. Having a solid support system, a primary therapist who you call in times of temptation, and relapse prevention tools at your disposal are all factors that will encourage your sobriety. Being part of an Alumni program where others have similar goals as yourself can help you stay on a promising path while also motivating you to carry on in your sobriety.  
Addiction is a disease that needs immediate attention, as it will not dissipate on its own. If you or someone you know is struggling, get in touch with the intake team at WhiteSands Alcohol and Drug Rehab today. They are available on a 24/7 basis to take your call and help you make the first step in your recovery. 
If you or a loved one needs help with abuse and/or treatment, please call the WhiteSands Treatment at (877) 855-3470. Our addiction specialists can assess your recovery needs and help you get the addiction treatment that provides the best chance for your long-term recovery.