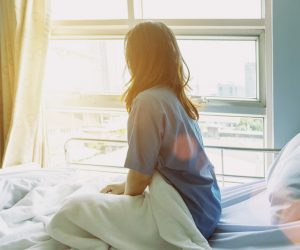 Steps to Heal Your Mind and Body After a Drug Overdose
People struggling with drug addiction and battling with substance use disorder face many fears, including the ever-present risk of arrest and imprisonment. But even those fears pale in comparison to the dangers posed by a potentially fatal overdose. When your greatest fear becomes a reality, you need to make some critical decisions, which makes knowing what to do after a drug overdose critically important.

Even if you only suspect that someone you care about is suffering from a drug overdose, the first thing you should do is pick up the phone and call 911. Calling for emergency services is a critical first step, even if you have access to naloxone or another form of treatment in your home.
No matter how it happened or who is it is happening to, a drug overdose is an emergency, and you can't afford to let even a second go to waste. So pick up the phone, call for help, support your loved one and then start making your plans for what to do after the emergency has been resolved.
When your loved one has recovered from the drug overdose, and everyone is viewing life with clearer eyes, the next thing you should do is seek treatment. Suffering from an overdose can be a real wake-up call, and if it gets you into treatment, it could end up being a blessing in disguise.
If you or a loved one are struggling with addiction, call WhiteSands Alcohol and Drug Rehab today at 877.969.1993 to learn how we can help.
Heed the Warning
An overdose is a traumatic experience, one of the worst things any drug use can go through. Overdosing on drugs is a life-threatening event, one that can easily have fatal consequences, and you should thank your lucky stars – and your fast thinking loved ones, that you are here to take the next steps. But now that you are on the road to recovery from your overdose, it is time to get serious about another type of recovery – one from the substances that put you in danger in the first place.
Reach Out for Help
You can think of your first overdose as a warning, one that should never be ignored. So instead of worrying about what might come next, why not use this experience as an opportunity? Now that you are on the mend and out of immediate danger, why not reach out to WhiteSands Alcohol and Drug Rehab to take the next step on your long-term road to recovery? At WhiteSands, we can help you heal your mind, body, and spirit, so you can take your life back and make sure your first overdose will also be your only one.
Allow Yourself Time to Heal
Going through an overdose is a traumatic experience, even if you ultimately survive the experience relatively unscathed. Now that the overdose is behind you, it is essential to give yourself the time you need to heal. Your body has experienced something dramatic due to the overdose, and it will take some time to undo the damage.
During this time, you can work on your recovery, developing the coping skills you will need to remain drug-free for a lifetime. Once you have developed these coping skills, you can live your life with greater confidence, safe knowing that your first overdose will also be your last.
The Best Way to Prevent Another Relapse
Whether you have been using drugs for a week, a month, a year, or as long as you can remember, suffering from an overdose is one of the most traumatic experiences you will ever go through. Experiencing an overdose is terrible on many different levels, from the damage it does to your body to the shattering of your confidence to the impact it will continue to have on your spouse, your friends, and everyone else who cares about you.
You cannot do much to change the past or undo the damage the drug overdose has left behind, but you can control what you do moving forward, and that includes seeking out the best treatment available. It also includes working on a sound relapse prevention plan, one that will allow you to stay drug-free long after you have left our rehab center and returned to your life.
At WhiteSands Alcohol and Drug Rehab, we can provide you with the medical staff and tools you need to heal your body, mind, and spirit. Your body will need time to heal after your overdose, but giving your emotions time to recover will be an integral part of developing a relapse prevention strategy, so take your time, build on your past successes and get ready to move forward with confidence.
If you or a loved one needs help with abuse and/or treatment, please call the WhiteSands Treatment at (877) 855-3470. Our addiction specialists can assess your recovery needs and help you get the addiction treatment that provides the best chance for your long-term recovery.