Tampa Patient Thanks WhiteSands for Prioritizing His Comfort and Safety Throughout His Stay
Alcohol & Drug Rehab Tampa • Press ReleasesTampa Patient Thanks WhiteSands for Prioritizing His Comfort and Safety Throughout His Stay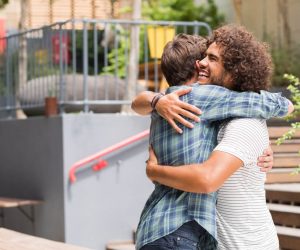 The Bespoke Treatment, Care, and Guidance Help Make Every Patient Feel Uniquely Cared for
Former patient and recent graduate of the inpatient rehab program at WhiteSands Alcohol and Drug Rehab in Tampa, Jeffery, finally has control of his life thanks to the staff who helped him throughout his time here.
"The staff here is knowledgeable and helped me every step of the way. My health and my wellness were always their top priority," he states.
At WhiteSands Alcohol and Drug Rehab, each patient is treated on a personalized basis. We do not believe that a one-size-fits-all approach to recovery is effective in long-term sobriety. When patients are treated based on their unique struggles, underlying disorders can be uncovered and treated to manage them without having to resort to self-medicating.
If you or a loved one are struggling with addiction, call WhiteSands Alcohol and Drug Rehab today at 877.969.1993 to learn how we can help.
The Inherent Benefits of Customized Treatment
Many treatment centers cut corners when it comes to the levels of care they provide and the range of services offered. Some of the features that separate a standard facility from a premier one are:
Private rooms for all patients
Individualized treatment plans for every patient
One-on-one counseling multiple times per week
A full continuum of treatment provided directly on-site
Medically assisted detox on-site
A range of activities to enjoy after treatment hours
Home-cooked meals provided throughout the day
"The facility is beyond words. I had my own room, I could use my cell phone at night, the gym is state-of-the-art, and the pool is relaxing/peaceful," Jeff says when asked about his experience with the amenities and accommodations at WhiteSands. "The food is great with many healthy options. I will never forget my experience here."
WhiteSands Alcohol and Drug Rehab offers the best-in-class, evidence-based treatment provided by board-certified specialists who have a proven track record of success. Each patient who enters the facility undergoes an in-depth patient analysis to better understand the treatment modality that will be best suited for them. When patients receive personalized care by counselors and therapists who genuinely care about their overall health, happiness, well-being, and treatment success, they are much more receptive and successful in treatment and recovery.
Why Patient Experience Matters
The facility focuses on patient experience because we truly are about patients' recovery journeys and want them to feel the utmost comfort and care. Not only are patients fulfilled when they receive the care and treatment they need, but the staff is equally as content when they know that they helped someone who truly needed it.
Patient comfort is also a top priority which is why accommodations add to the patient experience. When patients are not stripped of all of their creature comforts, they can feel more relaxed and at home as they don't feel like they are part of an institution that doesn't care about their well-being.
By providing top-notch, comfortable accommodations for patients along with the opportunity to use their electronic devices to check in with family and friends, patients leave treatment with a very positive experience.
"I have my family back and most importantly, my life back thanks to WhiteSands," Jeff mentions.
Altering your addiction path is not easy, but with the proper guidance, tools, and resources available, life-long recovery is absolutely possible. If you or someone close to you struggles with drug or alcohol addiction, please contact WhiteSands Alcohol and Drug Rehab today.
If you or a loved one needs help with abuse and/or treatment, please call the WhiteSands Treatment at (877) 855-3470. Our addiction specialists can assess your recovery needs and help you get the addiction treatment that provides the best chance for your long-term recovery.