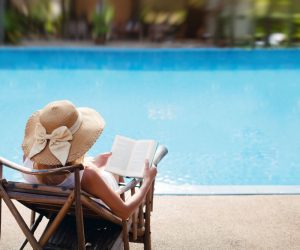 Deciding if Luxury Rehab Is the Right Option for You
When it comes to choosing the proper treatment for alcohol and drug abuse or addiction, there are many factors to consider. All treatment facilities are not created equal, and you may want to consider whether luxury rehab treatment is right for you as part of your decision-making process.
If you or a loved one are struggling with addiction, call WhiteSands Alcohol and Drug Rehab today at 877.969.1993 to learn how we can help.
Treatment at a luxury detox and rehab facility can mean more individualized care, additional amenities, and alternative care options that may not be available at other facilities. In the end, finding the right fit for the residential alcohol and drug rehab facility where you will spend time making an essential change in your life can be the key to long-term success in recovery. Be sure to ask any questions you may have about treatment options, amenities, meals, and anything else that you think will impact your decision when you speak to a rehab counselor.
What Is Luxury Rehab?
Many different types of drug and alcohol rehab programs are available across the country, and luxury rehab facilities are one option. Alcohol and drug rehab is challenging and it won't feel like a vacation all the time. But at WhiteSands, we've found that when a guest feels comfortable and relaxed in their surroundings, they are more receptive to treatment and achieve better outcomes.
For some people, that means finding some of the same amenities that you would find in a four or five-star hotel. Luxury rehab also means additional services may be available, like massage, acupuncture, and chiropractic care on-site. There will also be support personnel like dieticians, nutritionists, personal trainers, athletic instructors, and other disciplines that might not be available at other detox and rehab facilities. There is medical personnel at most drug rehab facilities on-site 24 hours a day, but there will be more of a presence and availability around the clock at a luxury rehab.
What Amenities do Luxury Rehabs Offer?
The additional amenities that luxury rehabs offer usually begin with the setting. Whether it's a wooded mountain location or a coastal environment, or just well-manicured grounds, luxury rehabs typically are inviting spots where people can feel almost instantly at ease. Luxury rehabs also usually offer features like swimming pools, full-scale athletic centers, courts for various sports, and maybe even a golf course.
Physical activity can not only be a way to relax after a day of drug rehab therapy, but many programs integrate exercise into their treatment plans, too. So having upscale gyms and other physical fitness amenities is often part of what you'll find at a luxury rehab center.
Do Luxury Rehabs Offer Private Rooms
Private rooms are also another feature of many luxury rehabs. A private room provides guests an oasis all of their own to retreat to once their therapy day has been completed. A private room gives a patient space to reflect on their progress and think about their goals. They can unwind, watch TV, read, and do all the things they usually do in their personal time. Luxury rehabs try to provide as many of the comforts of home as possible and private rooms are often at the top of the list.
Who Should Choose a Luxury Rehab?
People should choose a luxury rehab if they respond better to treatment while having specific amenities available to them. Working out every day or swimming or attending yoga classes after therapy sessions can put a person in the right state of mind to be successful during rehab.
A person seeking alternative care options such as art or music therapy, exercise rehab, or additional educational services will get a lot out of a luxury rehab property. Finally, a person who enjoys high-quality meals should look into a luxury rehab setting. Highly trained culinary staffs are a mainstay of luxury rehab properties.
If you would appreciate a luxurious setting while attending drug or alcohol rehab, then WhiteSands Alcohol and Drug Rehab is an excellent option. We have all the amenities required to make your stay as comfortable as possible. Contact us today to see how our facilities and locations throughout Florida can provide the relaxing environment you need to make the most of your addiction treatment.
If you or a loved one needs help with abuse and/or treatment, please call the WhiteSands Treatment at (877) 855-3470. Our addiction specialists can assess your recovery needs and help you get the addiction treatment that provides the best chance for your long-term recovery.