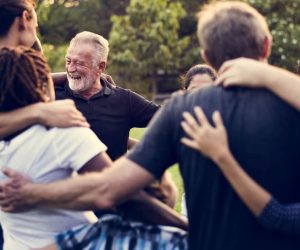 Understanding What Addiction Is Allows Individuals to Comprehend and Process Their Struggles
When Daniel realized his life was spiraling out of control, he sought help through WhiteSands Alcohol and Drug Rehab in Fort Myers. Like many addicts who enter a treatment facility, Daniel didn't have a proper understanding of the disease of addiction.
"This place really gave me a lot of insight into the basis of what addiction truly means and I am very grateful for every single person and staff member I encountered," he mentions.
A strong misconception and negative stigma surround the disease of addiction. Many believe that if the addict had enough willpower and desire to get clean, they would. This thinking is not the case, though, as addiction is a disease of the brain that requires therapy, counseling, treatment, and often medication to overcome, stabilize, and manage.
If you or a loved one are struggling with addiction, call WhiteSands Alcohol and Drug Rehab today at 877.969.1993 to learn how we can help.
The Stages of Addiction
Addiction does not form out of the blue. Rather, four stages lead up to full-on addiction. The four stages of addiction are:
Experimentation
Ongoing and regular use, eventually leading to abuse
Building tolerance and dependency
Addiction
There are exceptions, though, as some individuals accidentally fall into the grips of addiction by being prescribed habit-forming and addictive prescription pain medications. When patients are aware of the different stages of addiction and how this progressive disease develops, they can gain a deeper knowledge base.
In turn, this allows them to take the proper precautions and steps before getting to the last stage. The best way to tackle addiction before it happens is to get immediate help as soon as you realize that your drug or alcohol abuse is getting out of control.
A Full Continuum of Treatment Options
It's imperative that before you reach full-fledged addiction, that you get the help you need to prevent you from going down a path that has imminent outcomes. Anyone who is addicted to drugs or alcohol will not win the battle; addiction always wins.
WhiteSands Alcohol and Drug Rehab offers tailored and personalized treatment programs for each patient. Our facility has a very high success rate for those who reach sobriety and sustain it long-term. This is because we focus on rehabilitating the patient and ensuring that they know how to handle triggers and temptation when they exit treatment and enter day-to-day life.
"I would recommend this facility to anyone that is on the brink of what I call their own destruction," says Daniel.
Having a viable aftercare plan is essential to long-lasting sobriety, especially for newly discharged from rehab and re-entering society as sober individuals. Knowing where and who to turn to in times of urge and uncertainty can be the difference between relapse and sobriety.
WhiteSands Alcohol and Drug Rehab in Fort Myers provides great amenities to our patients and is unique in that we set patients up with a primary therapist in their hometown and provide information on AA and NA programs. Follow-up with the patient for the following year post-treatment is part of the WhiteSands difference as we genuinely care about the success of patients once they have entered everyday life.
If you or someone close to you struggles with drug or alcohol addiction, get in touch with the intake team at WhiteSands Alcohol and Drug Rehab in Fort Myers today. After an in-depth patient assessment, we will determine the right treatment program. The time to get help is now, as addiction is a disease that will not dissipate independently. Contact us today to learn how our addiction treatment center in Fort Myers can aid your recovery.
If you or a loved one needs help with abuse and/or treatment, please call the WhiteSands Treatment at (877) 855-3470. Our addiction specialists can assess your recovery needs and help you get the addiction treatment that provides the best chance for your long-term recovery.