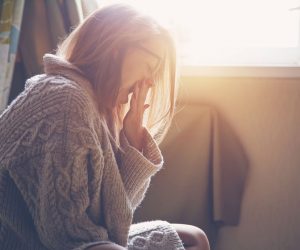 Side Effects and Risks of Hydrocodone
The emergence of a new wave of prescription drugs has helped millions of people to get their lives back, but these same medications have ruined the lives of many others. Hydrocodone is one of the most popular prescription painkillers on the market, prescribed in the aftermath of a significant operation and even used by dentists to address discomfort for their patients. Hydrocodone can be remarkably effective when used properly, but Hydrocodone side effects can be long-lasting if left untreated.
It does not take long for addiction and dependency to set in. While these drugs are incredibly powerful, they are also highly addictive, and it is vital for patients, their friends, and their loved ones to watch out for the common Hydrocodone side effects, especially those caused by one of the most widely prescribed opioid painkillers.
If you or a loved one are struggling with addiction, call WhiteSands Alcohol and Drug Rehab today at 877.969.1993 to learn how we can help.
What Is Hydrocodone?
Hydrocodone is one of the most powerful of a new class of painkillers, and it is typically used to treat severe pain that is expected to persist for an extended period of time. Hydrocodone is often used to address cancer pain, ongoing pain from back injuries, and post-operative pain that other, less powerful drugs cannot address.
There are several risks of using Hydrocodone, starting with the genuine potential for addiction. The risk of addiction rises with dosage, but even low-dose patients can experience dependency, including cravings and even withdrawal symptoms. If you or someone you care about has been experiencing any of these things, it is essential to talk to their medical team right away.
It is important to note that Hydrocodone is an opioid, and like all medications of its class, it does carry a high risk of addiction in some patients. If someone in your household has been using the drug, it is vital to monitor their usage and reach out to help if you suspect overuse or abuse.
Possible Side Effects of Hydrocodone
One of the best things you can do for your loved one is to watch out for the possible Hydrocodone side effects. Some of these warning signs can be subtle, while others should be relatively easy to spot. Here are eight possible Hydrocodone side effects you should never ignore:
Dry mouth
Stomach problems
Painful urination
Ringing in the ears
Excessive tiredness
Frequent headaches
Ringing in the years
Tight muscles
If your loved one is experiencing any of these symptoms, you should reach out to a medical facility with a Hydrocodone rehab center. Opioid addictions, including Hydrocodone dependency, will only deepen over time, and the sooner you get your loved one into treatment, the better off they will be.
Prescription Drug Addiction Treatment at WhiteSands
Like all opioids, Hydrocodone carries a high risk of addiction, and a dependency on the drug could make an already bad situation that much worse and require prescription drug rehab.
If someone you care about has been prescribed Hydrocodone to treat their pain, it is essential to talk to a professional right away, and the staff at WhiteSands Alcohol and Drug Rehab is ready to help. We can help you evaluate the situation, develop a treatment plan designed for maximum effectiveness and give you all the information you need to know.
At WhiteSands Alcohol and Rehab, we can also help your friend or loved one address the underlying causes of their Hydrocodone use, finding other innovative and drug-free methods of pain relief and helping them reclaim not only their sobriety but their lives as well. If you need prescription drug rehab and hydrocodone detox, contact us immediately.
If you or a loved one needs help with abuse and/or treatment, please call the WhiteSands Treatment at (877) 855-3470. Our addiction specialists can assess your recovery needs and help you get the addiction treatment that provides the best chance for your long-term recovery.