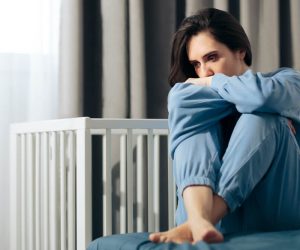 Understanding the Relationship Between Trauma and Addiction
A strong correlation exists between trauma and drug or alcohol addiction. Many of those who have experienced different types of trauma are more likely to turn to substances of abuse to cope with their emotions.
Whether emotional, physical, or psychological, the side effects of trauma can be challenging to manage. For those who don't seek help, substances of abuse are often an easy and accessible escape. Unfortunately, self-medicating can lead these individuals down a perilous path. Substance abuse can quickly spiral into full-on addiction if the problem is not managed early on and at its core.
If you or a loved one are struggling with addiction, call WhiteSands Alcohol and Drug Rehab today at 877.969.1993 to learn how we can help.
What Is Trauma?
Trauma can be described as the emotional response that one experiences when faced with an awful experience such as abuse, rape, and a natural disaster. It can also be referred to in the physical sense, such as an injury resulting from tripping, falling, or playing sports. Often, this agony can be life-shaping and affects the individual on all levels. The three main types of trauma are:
Acute Trauma
Chronic Trauma
Complex Trauma
Depending on the severity of the pain experienced and how the individual can cope and manage the mental, emotional, and physical barriers that are a result, therapy and counseling can help immensely.
How Are Trauma and Addiction-Related?
Trauma is a common underlying cause of addiction, as many trauma victims are unsure of how to manage and cope with their negative experiences properly. Recent studies suggest that children who have experienced four or more traumatic experiences are five times likelier to develop substance abuse or alcohol problems than those who did not experience anguish.
Without leveraging the benefits of medication-assisted treatment (MAT) and therapy, individuals struggling with agony and co-occurring disorders may find solace and relief in sedative or stimulant substances of abuse.
The substance of abuse may almost seem like a 'cure' for their problems, but in reality, they are unknowing on their way to developing an addiction. Substance abuse evolves into addiction with the prolonged and chronic use of drugs and alcohol.
Treating Co-Occurring Disorders
Treating co-occurring disorders first begins by determining the root cause and driving force behind the individuals' desire to use substances of abuse. Once this is determined, a unique treatment plan that targets both the underlying mental health conditions and trauma, as well as the addiction, can be applied.
By utilizing trauma-focused therapy and counseling, individuals will have the tools, knowledge, and resources necessary to manage their past and unresolved anguish. Addressing the issues is the first step in overcoming and managing them, and often it takes intense, long-term therapy to determine the proper foundation of the problem.
Trauma Therapies
For those struggling with trauma that has resulted in a co-occurring disorder such as addiction or substance abuse, several therapies can help. Some of these include:
Dual diagnosis treatment
Group counseling
Individual one-on-one counseling
Intervention for the underlying mental health disorder such as PTSD
Medication-assisted treatment (MAT)
Cognitive-behavioral therapy (CBT)
Learning coping mechanisms and trigger management skills is imperative to recovery. When patients are provided with everything they need, they are much more likely to succeed in addiction management.
Healing the Root Causes of Addiction at WhiteSands
WhiteSands Alcohol and Drug Rehab offers personalized trauma-focused therapy that incorporates dual diagnosis treatment for those who are struggling with a co-occurring disorder. Through applying unique treatment modalities that dig deep into the individuals' psychological trauma, our therapists can uncover the driving force behind the patients' afflictions, allowing them the opportunity to overcome these struggles.
If you or someone close to you struggles with an underlying co-occurring disorder, get in touch with the WhiteSands Alcohol and Drug Rehab intake team today.
If you or a loved one needs help with abuse and/or treatment, please call the WhiteSands Treatment at (877) 855-3470. Our addiction specialists can assess your recovery needs and help you get the addiction treatment that provides the best chance for your long-term recovery.