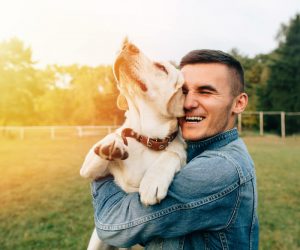 With the Proper Mindset, Tools, Resources, and Support, Navigating Life After Treatment Becomes Possible
After realizing his life was spiraling out of control, Luke was committed to getting his life back on track and turned to WhiteSands Alcohol and Drug Rehab in Melbourne to help get him there.
WhiteSands Alcohol and Drug Rehab is dedicated to helping rehabilitate patients so they can better navigate life post-treatment with confidence and success. When patients are provided with the proper tools, resources, and guidance, they are likelier to succeed in long-term sobriety.
"I was a recent patient at this fantastic facility. The staff was excellent. Very accommodating and understanding. Very friendly and treated me with respect and helped me get through my issues," says Luke.
Many of the staff members at WhiteSands Alcohol and Drug Rehab in Melbourne are recovering addicts themselves and know first-hand the struggles of patients who enter the facility.
When patients realize that the barriers they are experiencing can be broken down and managed, the ideas of treatment, recovery, and sobriety become more realistic.
When patients and staff can resonate with each other, and when patients see for themselves how treatment has changed the lives of these individuals, they can better digest the recovery outcomes. In turn, entering treatment becomes something that they want to do instead of an elusive idea that seems daunting and unattainable.
If you or a loved one are struggling with addiction, call WhiteSands Alcohol and Drug Rehab today at 877.969.1993 to learn how we can help.
Providing an Environment Conducive to Recovery
WhiteSands Alcohol and Drug Rehab in Melbourne goes against the stereotypical institutionalized treatment center framework. Instead, they focus on each patient as a unique being with specific issues and craft treatment programs based on their individual needs.
Some of the ways in which the facility raises the bar are:
One-on-one personalized therapy sessions multiple times per week
Innovative programs such as Life Skills as well as Recovery and Wellness
A significant focus on the physical and mental components of recovery
Private rooms, internet access, and the use of personal electronics
Relapse prevention and aftercare program are coordinated for patients
Continuity of care including outpatient and support group facilitation
A primary therapist is available for outreach even after treatment has been completed
The center truly is the cornerstone of addiction recovery and has developed into the gold standard for drug and alcohol addiction treatment.
"If you're looking for a place to get clean and sober, I advise WhiteSands," Luke mentions.
Providing healthy outlets for patients to enjoy once treatment has been completed for the day allows them to expend energy and focus the mind while working toward achieving their fitness goals.
"Very clean, pool, and a brand new gym with all you need, including boxing," states Luke.
The center has a high success rate for those who sustain their sobriety long-term and continue to lead fulfilled and productive sober lives. This can be credited to the fantastic aftercare, relapse prevention, and continued support that WhiteSands Alcohol and Drug Rehab puts in place for each patient when they have completed their time in treatment.
If you or someone close to you is struggling with a drug or alcohol dependence or addiction issue, get in touch with WhiteSands Alcohol and Drug Rehab or visit any of our Florida locations. Our intake team is available on a 24/7 basis and is ready to take your call.
There is no better time to get help than now, as addiction is a chronic and relapsing disease that continues to worsen the longer you wait to seek help. Our center has helped thousands of individuals obtain sobriety and who continue to enjoy a sober life path to this very day. Contact us today to learn more about how our treatment programs can help overcome addiction.
If you or a loved one needs help with abuse and/or treatment, please call the WhiteSands Treatment at (877) 855-3470. Our addiction specialists can assess your recovery needs and help you get the addiction treatment that provides the best chance for your long-term recovery.