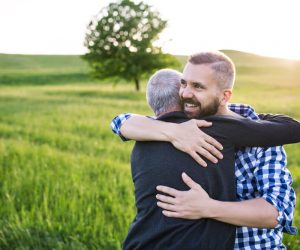 An Unconventional and Non-Institutionalized Treatment Approach Allows Patients the Opportunity to Reach Long-Lasting Recovery
The past year has proven to be difficult for many, with the global pandemic exacerbating substance and alcohol abuse as well as affecting those who struggle with mental health issues.
"I was in a death spiral of alcoholism," says former Tampa patient Don, referencing the difficulties he's faced with his alcoholism amid COVID-19. "My fears and isolation drove me deeper into drinking." Unfortunately, this is a growing issue that many are facing and WhiteSands Alcohol and Drug Rehab in Tampa is committed to providing treatment, therapy, counseling, care, guidance, and support to those who are struggling.
WhiteSands Alcohol and Drug Rehab in Tampa is dedicated to providing top-notch treatment for struggling with drug or alcohol abuse. With the COVID-19 pandemic taking more of a toll than ever on those struggling with substance abuse, as well as their families, the need for accessible, quality care is unprecedented.
If you or a loved one are struggling with addiction, call WhiteSands Alcohol and Drug Rehab today at 877.969.1993 to learn how we can help.
A Treatment Center That Truly Cares
WhiteSands Alcohol and Drug Rehab in Tampa has unwavering compassion and empathy for patients. Many of the staff members here are recovering addicts themselves and can resonate with patients on a first-hand basis.
Patients become receptive to the fact that those who are helping them were once in the same spot. Seeing how they turned their lives around and now lead productive, content lives motivates patients to continue their recovery journey.
"The sense of relief that I found by the awesome staff here gave me hope immediately," Don mentions.
Some of the bespoke elements of WhiteSands Alcohol and Drug Rehab in Tampa are
Customized treatment programs for every patient
Wellness programs
Life skills programs
Continued care and facilitation of aftercare/relapse prevention
Patients become guests once treatment is complete for the day
A full continuum of treatment options and all levels of care on-site
With a full range of treatment and therapy options available to patients directly on-site, there is no transitional period between each level of care. When the transition period's stress is eliminated, patients can better digest the next steps in their recovery journey with utmost focus.
Relapse is part of the disease of addiction, which is why it is often referred to as 'the relapsing disease.'
"This was my 42nd treatment. My first in 15 years. I can honestly say this has been the best treatment I have ever been at," says Don.
It's the combination of top-notch quality treatment coupled with a fantastic team of clinicians, therapists, and counselors that contribute to patients' overall success at WhiteSands Alcohol and Drug Rehab in Tampa.
Getting Help Today
Since addiction is a chronic disease, it will continue to worsen the longer the individual waits to seek help. This is why it is so crucial that those struggling with drug or alcohol addiction get into treatment immediately. With the disease of addiction, not seeking treatment eventually becomes a matter of 'when not 'if" when it comes to suffering the consequences.
"If you make the decision to get sober, this is a great place to start," says Don.
The time to get help is now, as addiction will not simply dissipate on its own. It takes treatment as well as trigger management and coping techniques to manage addiction properly. Get in touch with the intake team at WhiteSands Alcohol and Drug Rehab in Tampa today and learn about our all-inclusive treatment programs and premier amenities and accommodations. Our team is available 24/7 to take your call.
If you or a loved one needs help with abuse and/or treatment, please call the WhiteSands Treatment at (877) 855-3470. Our addiction specialists can assess your recovery needs and help you get the addiction treatment that provides the best chance for your long-term recovery.