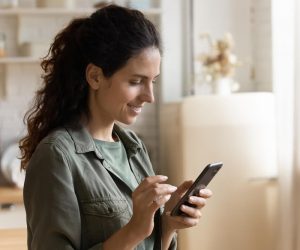 What Benefits Does Anthem Offer For Treating Alcohol & Drug Addiction?
Anthem is one of the largest health insurance companies in the United States. It's the parent company of the Blue Cross Blue Shield Association and has independent licensees in more than 15 states.
Insured Anthem customers are typically covered for some or most of the cost of alcohol and drug rehab depending upon their individual or group plan.
The amount of coverage that Anthem offers for treating alcohol and drug addiction is dependent on the insured person and their insurance plan. In order to be sure about what your benefits pertaining to substance use disorder treatment are with Anthem, it's best to call the phone number on the back of your insurance card so you can speak to a representative about your coverage in more detail.
Your Anthem representative can provide you with information concerning addiction treatment benefits as well as giving you information on whether you need to use an in-network treatment center and therapists.
If you or a loved one are struggling with addiction, call WhiteSands Alcohol and Drug Rehab today at 877.969.1993 to learn how we can help.
Anthem's plan networks can determine your choices of doctors, hospitals, and treatment centers for substance abuse disorder and mental health treatment in as much as how much you'll be covered or reimbursed for services.
Preferred Provider Organizations (PPO), Exclusive Provider Organizations (EPO), and Health Maintenance Organizations (HMO) are examples of network plans that either requires you to choose from a selection of in-network providers or let you choose whichever provider you wish, depending upon the plan.
Does Anthem Cover the Cost For Rehab?
Anthem offers insurance coverage for alcohol and drug rehab treatment, including individual therapy sessions, such as cognitive behavioral therapy, and experiential therapy.
Although you may be covered for addiction rehab under Anthem, it's also true that you can be responsible for some costs, such as co-pays and meeting deductible amounts before benefits can be paid. The coverage is dependent on your specific policy and the state in which you live.
It's important to go through the details of your Anthem plan and see what the requirements are for coverage. You may find that you need pre-authorization before being admitted to an inpatient rehab program for coverage by Anthem. Always be sure to double-check on whether pre-authorization is required before enrolling in residential care. We can help you with this at WhiteSands.
You might discover that precertification requirements exist for any residential admissions for addiction treatment, an intensive outpatient program, or partial hospitalization programs that encompass mental health and substance abuse treatment.
How To Verify Your Anthem Insurance Benefits For Addiction Coverage
The intake coordinators at WhiteSands are happy to help you verify your benefits when you call (877)640-7820. We will help you determine approximately what your out-of-pocket cost will be.
There is a phone number on the back of your insurance card that you can call to speak to an insurance representative about your policy coverage in terms of addiction rehab treatment and care. You can also ask our intake coordinators at WhiteSands to verify your insurance benefits on your behalf.
Does Anthem Cover the Cost of Attending Rehab For Spouses or Children?
Your particular individual or group policy with Anthem will determine whether or not spouses and children are covered for rehab costs. A family policy, couples policy, or individual policy will list who is provided coverage for any healthcare needs.
Tiers of Anthem and Benefits of Each Package
Anthem offers a variety of health insurance plan packages that consist of different tiers affecting the monthly premiums and deductibles. The tiered plans include a Bronze, Silver, Gold, and Platinum Plan.
The Bronze package has the lowest monthly costs and comes with a high deductible. This plan is useful for individuals who don't need medical help very often for need protection in case of sudden illness or emergencies.
The Silver plan has a higher monthly premium with a lower deductible than the Bronze plan. Anthem's Gold plan comes with an even higher monthly cost but has a low deductible. This is a good plan choice if you visit the doctor often or know you'll require a good amount of healthcare. Most medical care fees are covered with this plan.
The Platinum plan comes with the highest monthly payment, however, the deductible amount is the lowest. If you need medical care on a regular basis, this plan provides the most coverage.
Does Anthem Cover the Cost of Inpatient Rehab?
Anthem typically pays for drug and alcohol rehab therapy and detox services, which are performed in a residential setting.
Does Anthem Cover Substance Abuse & Mental Health Residential Stays?
The coverage you have under your Anthem insurance policy can be dependent on the state you live in, what the policy outlines, your condition, and which treatment center providers you wish to use.
Someone suffering from substance use disorder often also might have an underlying mental health issue that contributes to their addictive behaviors. If your substance abuse and mental health needs are medically necessary, then Anthem will likely cover a certain portion or even most of your cost for a residential stay at a treatment center like WhiteSands. If Anthem is your provider under the Affordable Care Act, you are entitled to coverage for your mental health care and treatment.
Anthem understands that addiction and mental health issues can co-exist simultaneously and that it's vital to treat them at the same time. Anthem offers comprehensive Behavioral Health programs to provide holistic care for their customers. This is important for individuals requiring treatment for both a substance use disorder and a co-existing mental health disorder.
Anthem has behavioral health coverage that is similar to an insurance policy's mental health coverage. If you need mental health and substance abuse treatment, the company's Behavioral Health Managers specialize in coordinating your care to ensure you receive integrated treatment for your condition. Your care manager will help you connect with the appropriate health care services you need.
You'll have access to in-network behavioral health providers, trained care managers, and various treatment program types.
In many cases, your Anthem policy can cover a partial hospitalization program, intensive outpatient program, and residential treatment.
Does Anthem Pay For Outpatient Rehab?
Anthem policies provide network options that include intensive outpatient programs for rehab.
How Long Will Anthem Cover the Rehab Stay For?
Research has shown that addiction treatment requires individualized care. The longer patients remain in treatment, the greater their chances for long-lasting sobriety in recovery. Most people need at least 3 months of rehab treatment to achieve a successful recovery.
With Anthem's variety of tiered plans and coverage, your policy will determine the amount of time in rehab that will be paid for.
Call Us Now To Verify Your Insurance Benefits
Patients come to us from Tampa, Fort Myers, Orlando, Sarasota, Brandon, Gainesville, Naples, and more. At WhiteSands, we will work with you to verify your insurance benefits with Anthem or determine which other providers we accept. Our trained counselors are highly experienced in this field. Call us today and let us help you begin your journey toward a life of sobriety.
Popular Insurances & Addiction Treatment Coverages:
If you or a loved one needs help with abuse and/or treatment, please call the WhiteSands Treatment at (877) 855-3470. Our addiction specialists can assess your recovery needs and help you get the addiction treatment that provides the best chance for your long-term recovery.