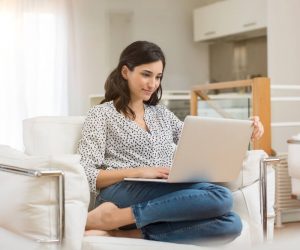 What Benefits Does Blue Cross Blue Shield Offer For Treating Alcohol & Drug Addiction?
When you or someone close to you needs help with a substance use disorder, worrying about how you'll be able to pay for this type of medical care can be a major concern. At WhiteSands, we accept payment from many different types of health insurance plans. If your insurance plan is with Blue Cross Blue Shield, the following information can be helpful when trying to determine whether your rehab treatment will be covered in full or in part.
Blue Cross Blue Shield does provide coverage for alcohol and drug rehab. The coverage, however, varies depending upon which plan you have and in which state you live.
If you or a loved one are struggling with addiction, call WhiteSands Alcohol and Drug Rehab today at 877.969.1993 to learn how we can help.
This insurance group is part of a major association that owns 36 health insurance companies across the country. These Blue Cross Blue Shield insurance companies are independently and locally operated and, together, they make up the Blue System, also nicknamed BCBS. Each BCBS plan is state-specific, although you can choose from among the nationwide network of Blue Cross Blue Shield providers so you're not confined to using only rehab centers within your state.
Your specific policy will outline in more detail what the benefits are for treating alcohol and drug addiction, but most will cover substance use abuse treatment. Depending upon whether your plan is an HMO or PPO and which tier you've selected can also impact the benefits you're entitled to for rehab treatment.
Does Blue Cross Blue Shield Cover the Cost For Rehab?
While Blue Cross Blue Shield does cover some or all of the cost for rehab, your specific insurance policy will specify what and how much of your care will be covered. If your clinician determines that you require a period of medical detox that will usually be covered by most BCBS policies.
Coverage for medically assisted detox would most likely be granted if you're suffering from an addiction to alcohol or drugs like opioids or benzodiazepines, all of which typically require a period of detox that can be dangerous. The need for medical oversight during detox from these substances is always strongly advisable.
Your Blue Cross Blue Shield coverage may only encompass a portion of your detox and/or rehab treatment at WhiteSands. It's in your best interest to get in touch with your insurance representatives at Blue Cross Blue Shield to find out what your specific coverage levels are for detox and rehab.
How To Verify Your Blue Cross Blue Shield Insurance Benefits For Addiction Coverage
The intake coordinators at WhiteSands are happy to help you verify your benefits when you call (877)640-7820. We will help you determine approximately what your out-of-pocket cost will be.
One way to verify your Blue Cross Blue Shield benefits for addiction coverage is to go to their website and log into your account. If you must use an in-network addiction center provider, you can search for one that's within your area on their site.
You can also call Blue Cross Blue Shield directly and speak to a representative. Or you can call us at WhiteSands and we can help you as much as possible to verify your insurance coverage over the phone or on our website.
Does Blue Cross Blue Shield Cover the Cost of Attending Rehab For Spouses or Children?
This will depend on the type of health insurance plan you have. You may have a plan that covers only you, one that covers just you and your spouse, or you might have a family plan that covers everyone in the family.
Tiers of Blue Cross Blue Shield and Benefits of Each Package
There are four tiers associated with Blue Cross Blue Shield's health care insurance plans. The different levels are called Bronze, Silver, Gold, and Platinum.
The Bronze tier offers payment for about 60% of your medical fees. This plan has low monthly payments but comes with a high deductible.
The Silver plan covers approximately 70% of your medical costs. The monthly premiums are a little higher than the Bronze tier with a lower deductible.
The Gold tier will pay around 80% of your medical bills, with higher monthly premiums and a low deductible.
The Platinum level covers close to 90% of your medical costs, but this tier has the highest monthly payments and the lowest deductibles.
Does Blue Cross Blue Shield Cover the Cost of Inpatient Rehab?
Inpatient rehab treatment can last between 30 and 90 days, with living accommodations, meals and therapies included. Of course, this can become quite costly, but residential rehab is the most effective type of treatment program for individuals with moderate to severe substance use disorders with or without a co-existing mental health condition.
Your group Blue Cross Blue Shield insurance policy may very well cover some or most of these costs for inpatient rehab and ease your burden of responsibility so you can enjoy a successful, long-term recovery.
Does Blue Cross Blue Shield Cover Substance Abuse & Mental Health Residential Stays?
In general, Blue Cross Blue Shield does cover mental health care and substance abuse treatment. If your BCBS insurance is an Affordable Care Act Marketplace plan, your mental and substance abuse treatment services are required to be covered to a certain extent for both inpatient and outpatient care.
Blue Cross Blue Shield does pay for mental health care, especially if your plan is purchased through the Healthcare.gov Exchange. If your insurance policy is the Federal Employee Program Basic Option Plan, coverage is also available for mental health issues. Most other BCBS also cover mental health disorders.
Does Blue Cross Blue Shield Pay For Outpatient Rehab?
This insurance company usually does pay for outpatient rehab for substance use disorders. Insurance companies understand that outpatient treatment, particularly intensive outpatient programs, is quite effective in treating alcohol and drug addiction and co-existing mental health disorders.
Outpatient rehab is a good option for you if you aren't suffering from any adverse medical conditions associated with your substance abuse issues, want to remain living at home, and must tend to the home, work, or school responsibilities while being treated for addiction.
How Long Will Blue Cross Blue Shield Cover the Rehab Stay For?
Your particular insurance policy will determine how long Blue Cross Blue Shield will pay for all or part of your rehab stay. The type of treatment program you engage in, the addiction center that's chosen, what your health care plan and behavioral health benefits entail all have an effect on your length of stay coverage.
If you call the phone number on the reverse side of your BCBS insurance card, you can access some of this information. You can also get in touch with one of our admissions advisors at WhiteSands to help you with this.
Call Us Now To Verify Your Insurance Benefits
Patients come to us from Tampa, Fort Myers, Orlando, Sarasota, Brandon, Gainesville, Naples, and more. At WhiteSands, we want to be sure you get the best care you need from our professional addiction specialists. If you get in touch with our intake counselors, we can help you begin to navigate and verify your Blue Cross Blue Shield insurance benefits today or determine which other providers we accept.
Popular Insurances & Addiction Treatment Coverages:
If you or a loved one needs help with abuse and/or treatment, please call the WhiteSands Treatment at (877) 855-3470. Our addiction specialists can assess your recovery needs and help you get the addiction treatment that provides the best chance for your long-term recovery.