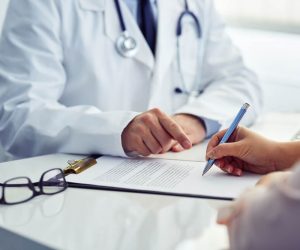 What Benefits Does MultiPlan Offer For Treating Alcohol & Drug Rehab?
If you or a loved one are searching for "outpatient drug rehab near me?" from suffering from a substance use disorder, it's never too late to reach out for professional help. The sooner you begin treatment for alcohol or drug addiction, the quicker you will be on the path to long-lasting sobriety and a healthier way of living.
If you or a loved one are struggling with addiction, call WhiteSands Alcohol and Drug Rehab today at 877.969.1993 to learn how we can help.
The costs associated with alcohol or drug rehab are often covered under most health insurance plans. If your health insurance policy works with MultiPlan, chances are that your plan will cover some or a large portion of the fees associated with rehab. Although it's vital that you don't delay in getting the help you need to recover from a substance use disorder, it's also important to find out ahead of time what benefits your MultiPlan will provide. This is particularly true if financial difficulties are part of what may be preventing you from seeking out rehab treatment.
MultiPlan, an independent Preferred Provider Organization (PPO) that has been in existence in the US since the 1980s, offers its members a large network of healthcare providers from across the country. This company presently facilitates PPO networks for more than 65 million people across the US, especially in the Southwest regional areas and throughout Wisconsin.
Your PPO with MultiPlan provides many benefits related to alcohol and drug rehab treatment, but your specific plan may not, for instance, cover the cost of detox services. You may be covered for alcohol detoxification, but not have coverage for drug detox. If you decide to go out of network for detoxification services, none of the services may be covered by MultiPlan, although you may be able to secure discounted rates at some rehab centers through the plan. MultiPlan also connects you with PPO health care providers who can offer reasonable rates.
Does MultiPlan Cover the Cost For Rehab?
Subscribers to MultiPlan are covered for alcohol and drug rehab treatment, with a specific amount of benefits depending upon the individual. Some plans will pay for your rehab treatment in full while others will only cover certain aspects of your treatment plan.
While MultiPlan's provider network of clinicians, hospitals, and facilities is very widespread, some individuals prefer to use an out-of-network provider. If this is the case with the addiction center you choose, you will likely be responsible for higher out-of-pocket costs.
How To Verify Your MultiPlan Insurance Benefits For Addiction Coverage
Our intake coordinators are ready to speak with you about your MultiPlan benefits for addiction coverage. We can assist you with verification of your coverage for substance abuse disorder treatment and help with any co-existing mental health disorders.
You can also call MultiPlan directly with your questions about your insurance benefits. Call the phone number on the back of your insurance card to reach a representative who can assist you with the information you need.
Tiers of MultiPlan and Benefits of Each Package?
The monthly premiums that MultiPlan subscribers pay are a bit higher than those of a Health Maintenance Organization (HMO). The higher premiums, though, are often offset by lower deductible amounts.
If your rehab needs are deemed a medical necessity by a physician, and if you opt to get treatment at an in-network facility, you may be covered for detox services, outpatient rehab, intensive outpatient rehab, partial hospitalization, and aftercare treatments, depending upon the plan and package to which you subscribe. Deductibles and copays may apply.
MultiPlan health insurance facilitator that works with three major types of insurance plans: PPO, HMO, and Point of Service (POS) plans. The PPO offers the most wide-ranging coverage at in-network providers and their facilities.
HMO plans offer coverage at in-network rehab centers up to a certain level of benefits and reimbursements. POS plans let you choose between different types of HMO and PPO plans. If, for instance, you have a POS insurance policy, you can choose which type of insurance plan for addiction treatment makes the most sense for you to use based on your rehab needs.
If your health insurance provider is part of the MultiPlan network, you can recoup a percentage of the costs for alcohol detox, residential rehab, intensive outpatient treatment, and one-on-one therapy or medication management services.
Does MultiPlan Cover the Cost of Inpatient Rehab?
MultiPlan's PPO provides you with a wider range of choices than an HMO does. There are typically many inpatient rehab facilities that are in-network for MultiPlan subscribers to choose from. If you have the right plan for your needs and choose an in-network rehab center, MultiPlan should be able to take care of a significant portion of your costs.
When you need to consider exactly how much MultiPlan will be paying for your inpatient rehab, you'll want to find out what you're liable for paying out-of-pocket. That will partially depend upon which state you live in and whether the rehab facility is in-network with MultiPlan.
Does MultiPlan Cover Substance Abuse & Mental Health Residential Stays?
MultiPlan does cover both substance abuse and mental health dual diagnosis treatment, but your plan will determine what those limited benefits are. Some variables that MultiPlan may consider when determining your coverage for co-occurring disorders include the medications you may require and the severity of your mental health disorder(s), all of which have an effect on the amount of care you'll need.
Under the MultiPlan network, you are usually covered for benefits such as mental health education, counseling, and family therapies.
Does MultiPlan Pay For Outpatient Rehab?
Most of MultiPlan's PPOs let you choose your in-network providers without a referral. But it's still necessary that your choice is on their list of providers who are in-network if you want to be sure some of your outpatient services will be covered, either partially or in full.
How Long Will MultiPlan Cover the Rehab Stay For?
MultiPlan's policies provide a variety of coverage levels and plans. Some might cover your rehab stay for 30, 60, or even 90 days. Keep in mind, however, that your substance use disorder treatment must be diagnosed as a medical necessity and be done at an in-network facility.
Call Us Now To Verify Your Insurance Benefits
Patients come to us from Tampa, Fort Myers, Orlando, Sarasota, Brandon, Gainesville, Drug Rehab Center Naples, and more. Insurance benefits and the various types of plans can be complex to sort out when you're seeking help for addiction issues. Our counselors at White Sands are standing by to help you navigate your insurance benefits with MultiPlan. Call us today to find out more about the benefits you are entitled to and providers we accept to receive for help with alcohol or drug rehab treatment.
Popular Insurances & Addiction Treatment Coverages:
If you or a loved one needs help with abuse and/or treatment, please call the WhiteSands Treatment at (877) 855-3470. Our addiction specialists can assess your recovery needs and help you get the addiction treatment that provides the best chance for your long-term recovery.