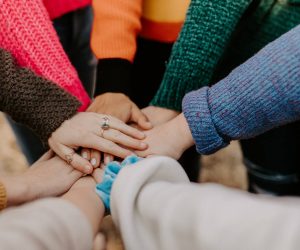 Best IOP Addiction Treatment Program in Sarasota
It is easy to feel alone, isolated, and confused when you struggle to overcome drug addiction, but you are not as lonely as you might feel. There are plenty of other Sarasota area residents struggling with the same issues, and many of them wonder where to find an IOP in Sarasota.
IOP in Sarasota entails a unique form of treatment that can give Sarasota area residents the benefits of both inpatient and residential rehab and the advantages of outpatient treatment. If you are ready to learn more about this innovative approach to helping drug addicts and alcoholics heal, we are here to help, and our caring and compassionate counselors are always just a phone call away.
If you or a loved one are struggling with addiction, call WhiteSands Alcohol and Drug Rehab today at 877.969.1993 to learn how we can help.
What Is IOP?
The world of addiction and alcohol treatment is filled with confusing acronyms, but we do not want you to let that stand in the way of getting the treatment you need. You do not need a crash course on what all those acronyms mean, not when you have the caring professionals and experienced counselors at WhiteSands Alcohol and Drug Rehab standing by your side.
One of the most essential acronyms in the field of addiction science is known as IOP, and it stands for an intensive outpatient program. The IOP approach to treating drug addiction and other forms of substance use disorder has a number of important advantages, and you owe it to yourself and your loved ones to check out the many things it has to offer.
If you are ready to get started, we are here to help, so pick up the phone and give us a call today. We are dedicated to your health and healing, and we can help determine if the IOP approach is the right choice for you.
PHP Outpatient Addiction Treatment Programs
Whether you have been struggling with drug addiction your whole life or dealing with a shorter-term type of substance use disorder, the challenges are much the same. One of the biggest challenges Sarasota area residents face as they contemplate treatment is the best and most effective approach.
For Sarasota area residents who are anxious to put their substance use disorder behind them and ready to get going, reaching out to the staff at WhiteSands Alcohol and Drug Rehab today is clearly the right thing to do. When you make the call, we will provide you with all the information you need, so you can overcome your substance use disorder and start building a happier, healthier, and more successful life for yourself and your loved ones.
OP Outpatient Addiction Treatment Programs
There are many approaches to reclaiming your lost sobriety and building a better life for yourself and your family, but sometimes the best way to tackle the problem is also the most flexible. If you are tired of living your life under the shadow of your addiction and ready to get clean, the outpatient treatment model could be the best and most effective way to turn things around.
Sober Living Homes Sarasota
If you are lucky enough to have never been personally touched by the problem of drug addiction, alcoholism, and other forms of substance abuse, you may think that graduating from rehab will mean that life is smooth sailing from here on out and that your formerly addicted friend or family member will not continue to struggle against their triggers every single day. Even after so much time and so much evidence, there is still a widespread belief that the end of rehab means it's over, but it's just a new beginning.
Why Choose WhiteSands for IOP in Sarasota
At WhiteSands Alcohol and Drug Rehab, we know that there are many paths out of drug addiction and alcoholism and that getting clean and sober requires the right partner. If you are ready to begin your journey and get on the path to a better, safer, and healthier life, we want you to do your homework. We want you to compare amenities, programs, experience, and protocols, and we want you to decide on your own, one that is based on your own research and rooted in your individual needs.
Every part of our IOP in Sarasota is designed with the success of Sarasota area residents in mind. We offer fully private rooms to all of our clients as well as delicious gourmet meals prepared by our on-site chef. Our medical team consists of specially trained and highly experienced doctors and nurses. So many members of our team have been where you are right now and every part of what we do is designed with the success of Sarasota area residents in mind. Contact us today to learn more about our treatment options.
If you or a loved one needs help with abuse and/or treatment, please call the WhiteSands Treatment at (877) 855-3470. Our addiction specialists can assess your recovery needs and help you get the addiction treatment that provides the best chance for your long-term recovery.