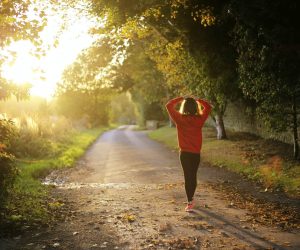 Top Rated Heroin Rehab Orlando
When you trust your heroin recovery to the staff at WhiteSands Alcohol and Drug Rehab, you will have access to the best counselors, the most caring staff, and the most highly trained doctors and nurses. Our team is dedicated to your health and healing and is anxious to help you take your life back. If you are ready to start heroin rehab in Orlando, we are here to help.
If you or a loved one are struggling with addiction, call WhiteSands Alcohol and Drug Rehab today at 877.969.1993 to learn how we can help.
Heroin Detox Orlando
Whether your heroin use is relatively new or years in the making, you have probably tried to quit a time or two, only to fall victim to the inadequacy of your DIY detox efforts. That scenario is all too common, but it does not have to be that way.
Professional heroin detox is nothing like the DIY approach, and our gentle approach to helping your body heal is one of the things that sets WhiteSands apart from other treatment centers. Our highly qualified and trained medical team will help you through the detox process, working hard to reduce the severity and duration of your withdrawal symptoms and giving you a head start on the rest of your recovery.
Inpatient Heroin Rehab Orlando
When you are struggling with heroin addiction and dependency, breaking the chains of that addiction is easier said than done. Even if you know deep down that you need to get help with your addiction problem, you may not know how to go about it. If you are ready to get started and make the clean break you need to take your life back, we encourage you to take the first step today.
Outpatient Heroin Rehab Orlando
There are many different approaches to treating heroin addiction. Every resident of Orlando and the surrounding area will have to choose based on their personal history with substance abuse, their health and well-being, and the nature of their family relationships and ongoing support structures. For some Orlando area residents, inpatient or residential rehab might be the right choice, but it's essential to know that there are other options available as well.
If you are dedicated to your recovery and ready to put your heroin use behind you once and for all, we urge you to check out the many benefits the outpatient treatment model has to offer. This form of treatment may not be the right choice for everyone, but for the right client, it can literally be a game-changer and potentially a lifesaver as well.
Heroin Relapse Prevention Orlando
For those lucky enough to never suffer from a substance use disorder or struggle with an addiction to heroin, it is easy to view heroin rehab as the end of the journey. Many residents of Orlando seem to think just that. And while it would be nice if that were true, the fact is that the end of rehab is rarely the end of the road, and every day is likely to be a struggle to stay clean and sober.
Whether you have a long history with heroin addiction and dependency or your heroin use of a more recent problem, it is essential to have a plan in place, one that addresses the root causes of your substance use disorder, one that helps you build strong coping skills and one that both recognizes and enables you to resist your personal triggers. When you work with our heroin rehab in Orlando, you will have a chance to do all of those things and more, and now is the perfect time to get started.
Why Choose WhiteSands for Heroin Rehab in Orlando
The scourge of heroin addiction and dependency is a huge problem worldwide and around the country, and finding the right help and guidance will be critical to your recovery. At WhiteSands Alcohol and Drug Rehab, we are very proud of the program we have developed for Orlando area residents who struggle with heroin addiction. We are happy to share our results with everyone who struggles with these issues.
The WhiteSands difference begins with the high level of support we provide to our clients, including great nutrition to make detox easier, medical supervision to make it safer, and the counseling services that will make treatment and rehab more effective. If you want to know about our heroin rehab in Orlando, contact us today.
If you or a loved one needs help with abuse and/or treatment, please call the WhiteSands Treatment at (877) 855-3470. Our addiction specialists can assess your recovery needs and help you get the addiction treatment that provides the best chance for your long-term recovery.