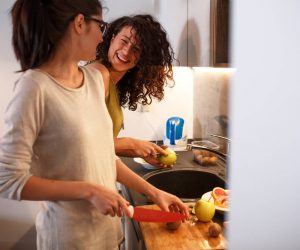 Best Sober Living Sarasota Homes
For residents of the Sarasota area whose lives have never been touched by drug addiction, alcohol abuse, and other forms of a substance use disorder, it is easy to view the end of formal rehab as the end of the road. Or they may think that the road will be smooth sailing now that treatment is now over. Those myths and misconceptions about drug addiction, alcoholism, and recovery are all too common, which makes finding sober living in Sarasota very important.
If you or a loved one are struggling with addiction, call WhiteSands Alcohol and Drug Rehab today at 877.969.1993 to learn how we can help.
What Are Sober Living Homes in Sarasota Like?
Now that you are nearing the end of your recovery journey and getting ready to leave the rehab facility you have grown to rely on, we know you are anxious to head back home to your friends and family and find sober living in Sarasota. They are no doubt looking forward to having you back in their midst. At the same time, sober living in Sarasota could give you additional strength, more vital coping skills, and a host of other benefits, and you owe it to yourself and your recovery to check out those advantages.
Who Can Benefit From Sober Living in Sarasota?
We know you are anxious to head back home, but we also know that a stay in our sober living facility can provide you with more benefits than you might realize. Sober living in Sarasota gives you a chance to learn from and lean on your fellow recovering addicts, allowing you to swap stories, share tips and give one another the strength it will take to stay strong in the face of adversity.
Sober Living During Outpatient Treatment
A stay in our sober living facility can make your outpatient drug or alcohol treatment even more effective, giving you the additional structure and support you will need to protect your ongoing recovery and set you up for future success in rehab and life.
Relapse Prevention Programs at WhiteSands
You have worked very hard to make your recovery a reality, and you are proud of the sober life you have built during your time in rehab. You have withstood the rigors of detox and given your body the time and space it needed to heal itself. You have sat through counseling sessions with your family members, friends, and fellow addicts, and you can gain insight into the root causes of your addiction and what it will take to resist your personal triggers.
During your stay in our sober living facility, you will have a chance to develop a robust and highly effective relapse prevention protocol, one you can turn to and rely on when life throws the inevitable curve balls your way. Instead of crumbling under the weight of those challenges, you will have the strength you need to overcome those obstacles and emerge stronger and more successful on the other side.
Why Choose to Be Part of WhiteSands Sober Living Community in Sarasota?
At WhiteSands Alcohol and Drug Rehab, many things set us apart from other recovery centers serving the Sarasota area and its residents. When you trust your journey to a better life with us, you will enjoy a host of amenities and benefits. These offerings include delicious food prepared by our talented on-site chefs, the support of a highly trained medical team of board-certified doctors and nurses, and a protocol that provides not only immediate treatment but many different kinds of aftercare as well.
At the heart of those aftercare programs is our exclusive sober living program. This program is designed to protect your ongoing recovery by helping you develop your own customized relapse prevention plan, a plan you can pull out any time you are feeling tempted to return to your old destructive way of life.
If you are ready to learn more about our exclusive sober living facility and how it can augment and support your recovery, we encourage you to give us a call today. When you make the call, we will go to work, giving you the tools you will need to succeed long after your formal stay in drug and alcohol rehab has come to a happy end.
If you or a loved one needs help with abuse and/or treatment, please call the WhiteSands Treatment at (877) 855-3470. Our addiction specialists can assess your recovery needs and help you get the addiction treatment that provides the best chance for your long-term recovery.