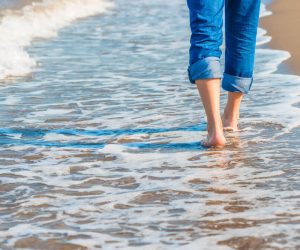 Best Drug Detox Program in Tampa
Drug detox can be one of the most critical portions of a person's recovery. Beginning with the proper treatment that meets all of your needs can set you on a path for success. Entering rehab takes effort, and anyone willing to put in that work wants to make a positive change in their life. Finding the best drug detox programs in Tampa can be a key to making that change.
If you or a loved one are struggling with addiction, call WhiteSands Alcohol and Drug Rehab today at 877.969.1993 to learn how we can help.
Benefits of Medical Detox for Drug Addiction
Each person who has had their life affected by drugs or alcohol has lived through different experiences, which affects the treatment plan we create for them at WhiteSands Alcohol and Drug Rehab. One of the benefits of our drug detox programs in Florida is the customized approach we take with each patient. We have three addictionologist who are on site 24 hours a day, seven days a week. We also have a highly-trained nursing staff that is ready to assist patients around the clock.
What Is Drug Detox Like?
At WhiteSands Alcohol and Drug Rehab, we strive to make our drug detox program both as professional as possible while also providing a stress-free environment for our patients. Drug detox begins with a simple admissions process. Once this is accomplished, more thorough evaluations take place in the privacy and comfort of each guest's private room.
We are constantly reviewing a patient's progress and ensuring that their level of care has the expected effects. Our goal is not to have people get through drug detox but to make it the first building block in the foundation of their recovery.
What Happens After Drug Detox?
There are several options when it comes to what happens after attending our drug detox programs in Tampa. First, a person can combine their residential drug detox treatment with inpatient rehab at our Fort Myers or Plant City residential facilities. We make this transition very easy. Second, our flexible stay options start at just seven days to accommodate people who cannot commit to more extended inpatient treatment. There are also many choices available as part of our outpatient programs.
Inpatient Drug Rehab Tampa
Inpatient drug rehab in the Tampa, Florida area can occur at either our Plant City or Fort Myers location, whichever is more convenient for the individual. Inpatient drug rehab can begin when a person has detoxed from any substance or substances they may have been abusing.
During inpatient drug rehab, a patient works closely with their primary therapist, who acts as a case manager and someone a patient can go to when they need additional assistance to get through any more challenging days of drug rehab.
Outpatient Drug Rehab Tampa
Tampa Outpatient drug rehab can be part of a multi-phase approach after an individual has completed either detox or inpatient rehab or both. Drug rehab's goal is to help people understand their addiction and the triggers that cause them to abuse drugs to prevent them from relapsing and using again.
As part of the choices we offer at our outpatient drug rehab offices, WhiteSands has PHP and IOP options for our patients. PHPs and IOPs provide an increased level of treatment while not being in residential care.
Amenities at WhiteSands
It's essential to be comfortable in your environment while attending drug detox programs in Tampa. That's why we provide so many great amenities at our residential treatment properties. Our private rooms and bathrooms afford clients the privacy they expect from a luxury rehab. Our state-of-the-art gym has dozens of ways for people to blow off steam after working hard on their recovery all day. Our beautiful green space provides a place to relax, while our basketball and volleyball courts are excellent for socializing with fellow guests.
WhiteSands Treatment Philosophy
There are many high-quality drug treatment organizations, but not all rehabs take a holistic approach to treatment. We treat the whole person, not just their addiction. Our treatment philosophy also concentrates on flexibility and customization during our drug detox programs in Tampa. We know each individual's trials with drugs and alcohol have been unique, and we want to build a care plan for them that is specific to their needs. Give us a call today to learn more about how we can help.
If you or a loved one needs help with abuse and/or treatment, please call the WhiteSands Treatment at (877) 855-3470. Our addiction specialists can assess your recovery needs and help you get the addiction treatment that provides the best chance for your long-term recovery.