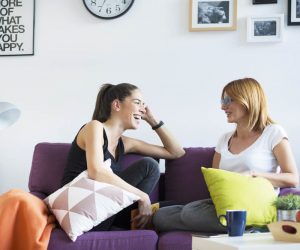 Best Sober Living Homes for Women in Fort Myers
Sober living for women in Fort Myers can be an excellent component for women trying to find the right environment following the completion of their overall alcohol or drug rehabilitation plan. There are points in a person's treatment, such as between detox and rehab or between inpatient and outpatient care, that can often be periods when an individual is most susceptible to relapse. There are many reasons for this, but the general issue is that change can be difficult. Sober living homes are a way to smooth out the transition from drinking and using drugs to a substance-free lifestyle.
If you or a loved one are struggling with addiction, call WhiteSands Alcohol and Drug Rehab today at 877.969.1993 to learn how we can help.
What Is a Sober Living Home?
A sober living home is an interim place for someone to stay while transitioning back into society and everyday life. Sober living homes are staffed by alcohol and drug counseling professionals. A sober living house is a very effective type of aftercare due to the immersive nature of the environment. While sober living homes are a very relaxed and stress-free place for people to stay, they also operate under a rigorous set of rules that help maintain peacefulness for everyone.
Benefits of Sober Living Homes for Women in Fort Myers
Even if a person has gone through a 60 or 90-day inpatient drug or alcohol detox program, their recovery is still new, and the wounds caused by substance abuse will still be fresh. Sober living for women in Fort Myers is a place where you can spend time with others who have gone through the same pain and are working on making a better future for themselves, too. As you spend more time in a sober living home, you will also become someone who provides empathy and support for those around you. This process can be an excellent growth experience, which can help maintain a positive attitude in recovery.
What Are the Rules in Sober Living Homes?
There are rules to be followed when staying in a sober living home. Individuals are expected to be 100% drug-free when they begin their stay at a sober living home.
Sober living homes are drug-free, except for prescription medications deemed necessary. Sober living homes all have curfews, which can vary from house to house but should be abided by at all times unless a noted deviation is needed. In general, people staying in sober living homes are expected to sleep there every night, and overnight guests are not allowed.
Sober living homes are a community, and residents are expected to take part in house activities. This includes completing assigned chores as part of the terms of staying in a sober house. Residents must also participate in 12-step program tasks and meetings coordinated at their sober living house, which we encourage at WhiteSands Alcohol and Drug Rehab in every level of care we provide.
Relapse Prevention for Fort Myers Residents
Relapse prevention is an integral part of every phase of a person's rehabilitation treatment. This process begins when they take part in a residential detox program at one of our inpatient facilities. Whenever individuals actively engage in rehab activities or live in a drug-free environment, they are working on relapse prevention.
Staying in a sober living home provides an environment where there is always someone to talk to, which sometimes is all a person needs to defuse a stressful situation they encounter. Taking part in 12-step tasks and activities is also an excellent way to prevent relapses throughout recovery, which is why we incorporate these programs into so many of our levels of care at WhiteSands Alcohol and Drug Rehab.
Why Choose WhiteSands for Sober Living in Fort Myers?
We strive to help our clients discover the underlying issues regarding their alcohol or drug abuse, including services like sober living homes. Sober living for women in Fort Myers are secure residences for individuals beginning their journey in recovery. Staying in a sober living home allows you to return to your daily life while getting the support you need as you start your life without drugs or alcohol. Call us today to hear more about all of the benefits of sober living as part of your recovery.
If you or a loved one needs help with abuse and/or treatment, please call the WhiteSands Treatment at (877) 855-3470. Our addiction specialists can assess your recovery needs and help you get the addiction treatment that provides the best chance for your long-term recovery.