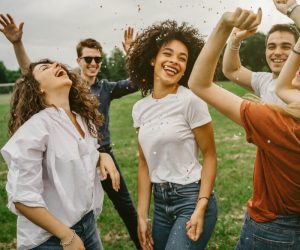 WhiteSands Is Rated the #1 Addiction Treatment Center in Florida
When it comes to something as important, consequential, and potentially life-changing as drug rehab, you cannot afford to let anything change. Whether you are seeking help for yourself or for someone you care about, you need to know that your partner in recovery is up to the task and that the organization has the resources, the experience, and the desire to help you get well and turn your life around.
In naming WhiteSands as the top-rated drug rehab in Florida, the editors at Newsweek cited several features and benefits that set us apart, from our desire to respect the dignity and comfort of our clients to the high level of training demanded of our medical team, support staff and counselors and that is just the beginning.
If you or a loved one are struggling with addiction, call WhiteSands Alcohol and Drug Rehab today at 877.969.1993 to learn how we can help.
What Makes WhiteSands the Best Alcohol and Drug Rehab in Florida
With so much competition for the top honors, the staff at WhiteSands Alcohol and Drug Rehab were thrilled when Newsweek named us the best alcohol and drug rehab in the state of Florida, but for our clients, the recognition came as no surprise. The clients we have worked with have their own stories to tell. Many of them had kept in touch through the years, sharing their triumphs and their heartbreaks, letting us know how they are doing, and recommending us to their friends and family members when they were struggling with addiction and alcohol problems of their own.
Those former clients and the editors at Newsweek know that several things set the best alcohol and drug treatment centers apart from all the rest, and they know that WhiteSands has incorporated all of these advantages into their own facilities. They know, for instance, that having a private space to rest, relax and reflect can be critical for success and that the private rooms in our facilities are just such spaces.
Best Drug Detox Program in Florida
Whether they live right here in the state of Florida, on the other side of the country, or somewhere in between the two coasts, men and women who struggle with drug addiction face many challenges as they try to live their lives. From the fear of imprisonment, arrest, and forced withdrawal to the ever-present risk of overdose, those issues can feel overwhelming, so much so that many people simply freeze in place and fail to seek the help that is waiting for them at the other end of the phone line.
Best Inpatient Drug Rehab in Florida
When it comes time to seek help for your drug addiction or alcoholism, getting away can make all the difference and allow you to focus entirely on your recovery. That change of scenery is what the inpatient drug rehab process is all about, and it is just one of the many benefits you can experience when you trust the staff at WhiteSands Alcohol and Drug Rehab with your recovery.
Best Outpatient Drug Rehab in Florida
There are many different approaches to treating drug addiction, alcoholism, and other forms of substance use disorder. The most effective forms of treatment are those that are tailored to the needs of the individuals. At WhiteSands Alcohol and Drug Rehab, we are big believers in the power of customization and flexibility, which our outpatient program provides We work with all of our clients to build treatment protocols that are effective, affordable, and designed to last a lifetime.
Benefits of Traveling to Florida for Drug Rehab
When it comes time to get help with your drug addiction or alcoholism, a change of scenery could be exactly what you need, especially when that scenery includes swaying palm trees, fresh oranges, and abundant sunshine. There is a reason the state of Florida is such a hot spot for recovery, and when you travel here, you can enjoy its many benefits.
Traveling to Florida for drug rehab carries many benefits, starting with the chance to get away and make a clean break. Freed from your triggers, you will be able to focus entirely on confronting your addiction, giving you a chance to work on building coping skills and creating a robust relapse prevention plan. We encourage you to check out our top-rated drug rehab in Florida today.
Why Choose WhiteSands for Drug Rehab in Florida?
Finding the right recovery partner will be critical as you move forward and seek treatment for your drug addiction. You cannot go wrong choosing the facility Newsweek magazine has named the best in the entire state of Florida. With a vast array of amenities and plenty of sunshine, our state-of-the-art facility has a great deal to offer, and now it is time to check out our top-rated drug rehab in Florida today.
If you or a loved one needs help with abuse and/or treatment, please call the WhiteSands Treatment at (877) 855-3470. Our addiction specialists can assess your recovery needs and help you get the addiction treatment that provides the best chance for your long-term recovery.