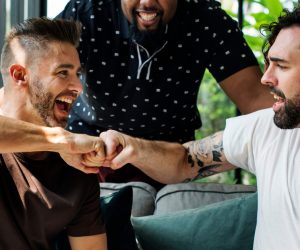 Top Rated Outpatient Alcohol Rehab in Tampa
Every patient needing addiction treatment requires a level of care that is right for them. For some, this may mean beginning with medical detox, while outpatient therapy may suit other people's needs. When patients need more flexibility but quality treatment to overcome an alcohol addiction, outpatient alcohol rehab in Tampa is a great solution.
If you or a loved one are struggling with addiction, call WhiteSands Alcohol and Drug Rehab today at 877.969.1993 to learn how we can help.
What Makes WhiteSands the Best Outpatient Alcohol Rehab in Tampa
Becoming the best at anything takes hard work, no matter what field of endeavor you may be in or in what discipline you choose to compete. Our comprehensive approach to patient care is what makes WhiteSands Alcohol and Drug Rehab the best outpatient alcohol rehab in Tampa. We do this by focusing on how drug or alcohol addiction can affect people's minds, bodies, and spirits.
This attention to detail is one of the reasons Newsweek chose WhiteSands as the best drug treatment center in Florida. Outpatient rehab can often be the most critical portion of an individual's overall care, as it lasts for as long as a person feels they need formal treatment.
Benefits of Outpatient Alcohol Rehab: Treatment That Allows You to Continue to Work or Go to School
One of the most often heard reasons for a person balking at alcohol rehab is their desire to continue the responsibilities they have in their life. Attending treatment that allows you to continue to work or go to school can be an immeasurable benefit when it comes to alcohol rehab. No one ever starts out wanting to make alcohol rehab part of their life.
However, it's a little easier when options are available, such as the custom-tailored treatment plans offered by WhiteSands Alcohol and Drug Rehab. These options include specialized programs such as Partial Hospitalization Programs (PHP) and Intensive Outpatient Programs (IOP).
PHP Tampa
Partial Hospitalization Programs or PHP are an excellent way to receive a level of care similar to residential treatment. During a PHP, a patient attends rehab sessions as many as seven days a week, for multiple hours a day. A PHP typically includes numerous types of therapy, including both individual and group sessions.
Individuals may stay in their own homes or take advantage of sober living homes offered by WhiteSands Alcohol and Drug Rehab in the Tampa area. A PHP is also a good option for someone who begins their treatment with a short stay in an inpatient facility but for various reasons, cannot commit to an extended period of taking part in residential care.
IOP Tampa
An IOP is another option offered at WhiteSands for Tampa area residents that can be used to transition between inpatient and more traditional outpatient care. An IOP is similar to a PHP while typically including less overall treatment sessions each week.
Patients meet with their primary therapists multiple times during the week and also attend group sessions. Depending on the exact schedule, an IOP can allow enough time for a person to still go to work or school. An IOP is another good way to elevate the amount of treatment a patient receives each week while remaining in an outpatient setting.
What Therapies Are Offered in Outpatient Alcohol Rehab
One of the reasons why WhiteSands Alcohol and Drug Rehab offers a large variety of alcohol rehab options is that different people will respond to varying types of therapy. Some individuals will only open up during one-on-one sessions. Others are comforted by the fact that they are interacting with other people dealing with the same issues in their lives.
Traditional one-on-one and group therapies are two options offered in outpatient alcohol rehab at WhiteSands Alcohol and Drug Rehab. These can be a part of an individualized treatment plan developed for patients and reviewed regularly by their primary therapist.
Outpatient vs. Inpatient Alcohol Rehab: Which One Is Right for You?
Everyone who has had their lives impacted by drugs or alcohol has had different experiences in how substance abuse has affected their lives. That's why we offer so many treatment options. We help each patient determine whether inpatient or outpatient care is right for them. Building a treatment plan that a patient is comfortable with increases our ability to guide them into recovery successfully. Which one is right for you? Let our rehab experts help you decide.
Alcohol Detox Tampa
At WhiteSands, we begin our engagement with each patient by conducting a thorough clinical assessment to determine the best possible treatment program for them. If alcohol detox is needed, then we can start the process immediately to begin the recovery journey. If you are ready to make a change in your life and no longer want alcohol to be in control, call us today.
If you or a loved one needs help with abuse and/or treatment, please call the WhiteSands Treatment at (877) 855-3470. Our addiction specialists can assess your recovery needs and help you get the addiction treatment that provides the best chance for your long-term recovery.