For the Second Year in a Row, Newsweek Ranks WhiteSands the #1 Addiction Treatment Center in Florida
Addiction Treatment • Alcohol & Drug Rehab Fort myersFor the Second Year in a Row, Newsweek Ranks WhiteSands the #1 Addiction Treatment Center in Florida
WhiteSands Voted Best Addiction Treatment Center in Florida
WhiteSands Alcohol and Drug Rehab has just been ranked the number one as the best addiction treatment center in Florida for the second year in a row. Our Fort Myers location made it to the number one spot while the Plant City location sits at the number four spot. This ranking is a huge accomplishment for the facility and its faculty, who dedicate themselves to helping improve the lives of those facing substance abuse and addiction.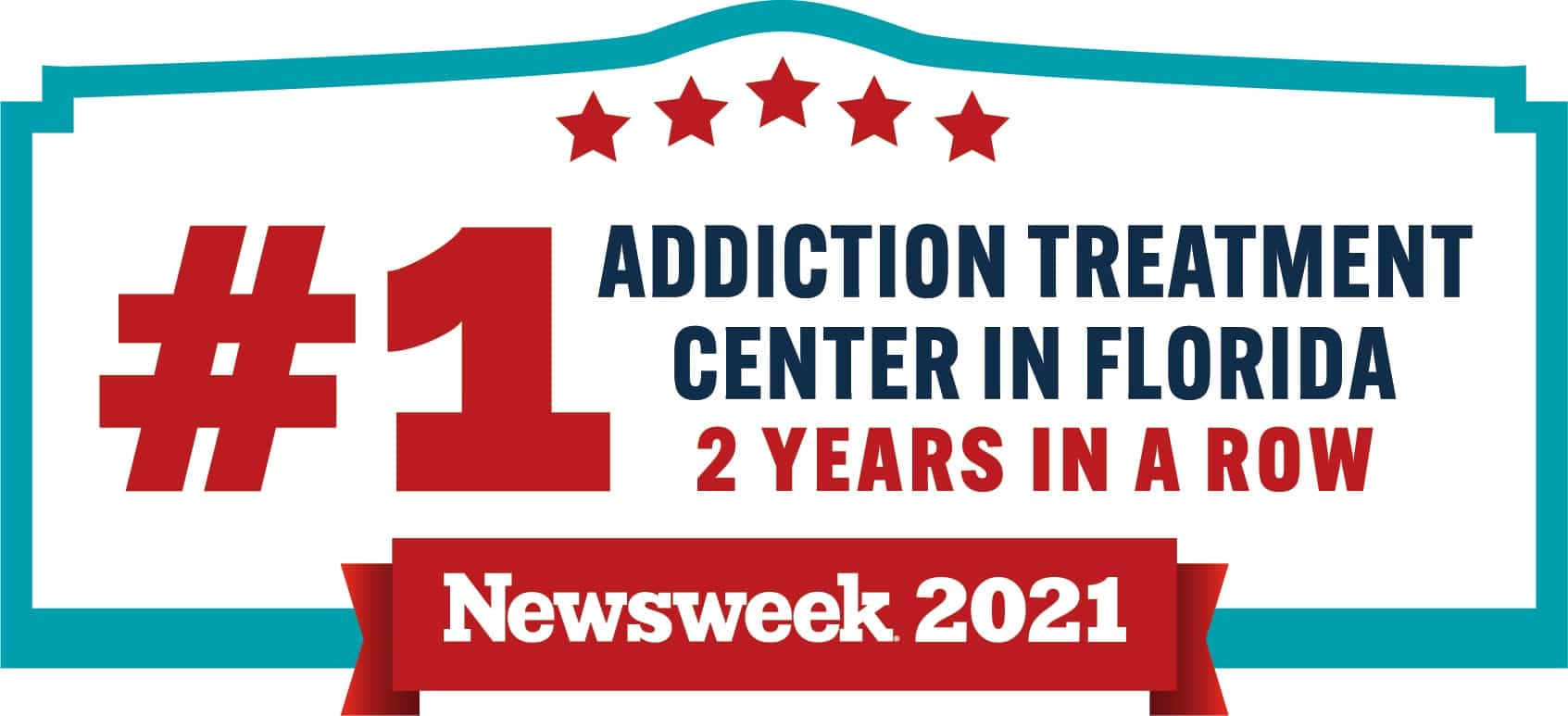 Being named the 'Top Rated Alcohol and Drug Rehab in Florida' is a massive privilege and honor, and one that took ongoing and consistent hard work, commitment, and dedication. In such a competitive industry where addiction treatment centers are vying to be the best, the unwavering diligence of WhiteSands Alcohol and Drug Rehab has managed to shine through.
If you or a loved one are struggling with addiction, call WhiteSands Alcohol and Drug Rehab today at 877.969.1993 to learn how we can help.
How Newsweek Ranks The Best Addiction Treatment Centers in Florida
Newsweek bases its rankings on multiple factors, including:
Licensing
Methodology
Levels of care and scope of facilities
Recommendations
Quality of care and treatment provided
Quality of service
Quality of follow-up care
Accommodations and amenities provided
Medical professionals in the state vote on various elements that treatment centers provide. When the facility meets the standards that would equate to a top-rated, premier facility, they are then ranked on the list compared to their competitors.
The Increasing Need for Quality Addiction Treatment Centers
The U.S. is facing an opioid epidemic and the COVID-19 pandemic is simply adding insult to injury. Many who were already struggling with substance abuse or addiction saw their problem exacerbated by the global pandemic.
According to the Newsweek article, "drug overdose deaths in the U.S rose last year to about 93,000 in 2020, an increase of 29.4 percent from 2019." These numbers are jaw-dropping, and there need to be accessible resources available to those struggling without any barriers or restraints.
Substance abuse and addiction rates saw a severe uptick this year, as the pandemic forced maybe individuals into unemployment and isolation where they felt their only solace was to drink or use drugs. Unfortunately, for those who were struggling with an underlying mental health disorder and addiction, this did not help them.
WhiteSands Alcohol and Drug Rehab continues to open its doors to all who struggle with substance abuse and addiction. The facility consistently meets the demands of the industry and does so seamlessly while continually providing the best treatment to patients in a welcoming, home-like environment.
Why WhiteSands Is the Top Rated Alcohol and Drug Rehab in Florida
WhiteSands Alcohol and Drug Rehab is a top-rated alcohol and drug rehab facility in Florida and has earned its reputation in the sector as an industry leader. Some of the features that set WhiteSands apart from the rest include:
Private accommodations
10-acre campus
Cell Phones permitted
A brand new recreation center
A newly-constructed athletic complex
Boxing program by trained, professional boxers
One-on-one therapy
Personalized programs based on patients' individual needs
Life skills program
Aftercare and relapse prevention facilitation
When patients are provided with personalized treatment programs based on their unique struggles, they have a much better chance at sustained sobriety. WhiteSands Alcohol and Drug Rehab works to set patients up for long-term success once they leave inpatient and outpatient treatment and continues to facilitate outreach programs and support groups for as long as the patient needs.
If you or someone you know is struggling with a drug or alcohol addiction, contact the WhiteSands' intake team today. Be part of the growing number of people who have found comfort and support in WhiteSands Alcohol and Drug Rehab. The facility has helped tens of thousands of individuals make a full and lasting recovery, and they are ready to help you as well.
If you or a loved one needs help with abuse and/or treatment, please call the WhiteSands Treatment at (877) 855-3470. Our addiction specialists can assess your recovery needs and help you get the addiction treatment that provides the best chance for your long-term recovery.