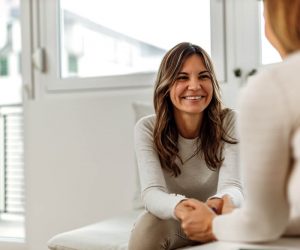 Best IOP in Kissimmee
One of the reasons why WhiteSands Alcohol and Drug Rehab was rated the number one addiction treatment center in Florida by Newsweek magazine is all of the options we offer our clients. We understand that one approach will not help all of the people struggling with drugs or alcohol. That's why we provide choices in addition to traditional inpatient and outpatient care, like PHPs and our IOP in Kissimmee.
An IOP, or Intensive Outpatient Program, can be integrated into an overall care plan designed specifically for an individual patient. What makes our IOP in Kissimmee the best for residents? The amount of flexibility within the program and the tie-in to other outpatient services, for a start. If you or a loved one are interested in hearing more about our outpatient options or any of our other services, give us a call today.
If you or a loved one are struggling with addiction, call WhiteSands Alcohol and Drug Rehab today at 877.969.1993 to learn how we can help.
What Is an Intensive Outpatient Program (IOP)?
An Intensive Outpatient Program can be incorporated into a patient's overall care in multiple ways. An IOP is a treatment plan where a client attends therapy sessions on various days of the week. How many days is flexible and is decided on by the patient and their primary therapist.
An IOP allows clients to receive more treatment than during routine outpatient care while also living outside a residential facility. This may mean living at home or in a sober living house. Clients can also integrate their school or work schedule into the time they will be spending as part of their treatment protocol.
Outpatient Levels of Care
In addition to an IOP, there are other outpatient options available at WhiteSands Alcohol and Drug Rehab. A PHP, or Partial Hospitalization Program, is a plan that is considered a level up from an IOP. Patients often attend one-on-one or group therapy on a daily basis during a PHP.
During a PHP, patients typically spend more time each day in therapy. A PHP is on par with the amount of treatment you would receive during residential care while still living at home or in a sober house. During more traditional outpatient care or OP, clients have the flexibility of day or evening sessions, so they can typically take on most if not all of their everyday life responsibilities.
Benefits of Outpatient Addiction Treatment
There are many benefits associated with outpatient addiction treatment. At WhiteSands Alcohol and Drug Rehab, we take a holistic approach to each client's needs and develop a plan specifically suited to them. This often involves multiple levels of care, with outpatient treatment being the core of many individual programs.
Outpatient addiction treatment is very flexible, which assists many people with staying committed to their recovery. Outpatient treatment can include either individual therapy or group sessions and in many cases, both. Since WhiteSands Alcohol and Drug Rehab has options like IOPs and PHPs, our outpatient addiction treatment actually spans an extensive level of care.
Inpatient vs. Outpatient Alcohol and Drug Rehab
There are benefits to every level of care offered at WhiteSands Alcohol and Drug Rehab. One of the best things we offer is flexibility, and that means we can develop care plans for our clients that provide the best of all of the types of services we have available.
During inpatient alcohol and drug rehab, individuals can step aside from their everyday responsibilities and entirely focus on their treatment. During outpatient care, clients can work, go to school, and continue their recovery while living in their familiar environment. Many of our patients take advantage of both of these options as part of their overall care plan.
WhiteSands Offers the Full Continuum of Care in Addiction Treatment
WhiteSands Alcohol and Drug Rehab full continuum of care is based on the philosophy that individualized treatment is what it takes to maximize the possibilities of long-term success for most patients. Our flexible lengths of stay program was designed to allow our clients to quickly and seamlessly transition from inpatient care to outpatient treatment, participate in an IOP or PHP, and incorporate other WhiteSands Alcohol and Drug Rehab services like sober living homes. We have created a network of inpatient and outpatient facilities throughout Florida so patients can continue their care wherever they go temporarily or permanently in the state.
If you are looking to work with an organization that will be by your side from day one and long into your recovery, call us today. Our exceptional staff will review all of the options we have available for you.
If you or a loved one needs help with abuse and/or treatment, please call the WhiteSands Treatment at (877) 855-3470. Our addiction specialists can assess your recovery needs and help you get the addiction treatment that provides the best chance for your long-term recovery.