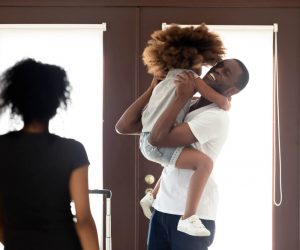 Addiction Treatment That Allows You to Continue Working, Going to School, or Taking Care of Kids
Whether rich or poor, young or old, working or not, many Orlando area residents find themselves on the horns of a dilemma. They know that their use of drugs has gotten out of control, and they know that they need to seek professional help to overcome their challenges, but they need flexible treatment for addiction in Orlando to meet their needs.
They know that the rest of the world does not stop just because they are struggling with addiction and that they still need to take care of their kids, go to work and pursue an education. With this dilemma in mind, we have created our highly flexible treatment program for outpatient rehab, so you can live your life while getting the help you need to build a better future.
If you or a loved one are struggling with addiction, call WhiteSands Alcohol and Drug Rehab today at 877.969.1993 to learn how we can help.
Benefits of Outpatient Rehab Orlando
When it comes to getting clean and staying sober, there are many approaches, but not all are equally flexible. When you choose the outpatient rehab model we offer at WhiteSands Alcohol and Drug Rehab, you will have a host of benefits at your disposal, including:
The chance to go to school and pursue an education
Fewer concerns about childcare and family obligations
Enjoying the support of your loved ones
No need to go away for treatment
The chance to maintain your current employment and go to work
If you would like to enjoy these benefits during flexible treatment for addiction in Orlando, we invite you to contact our caring counselors today.
Outpatient vs. Inpatient Addiction Treatment
When it comes time to seek treatment for your drug addiction, you will have two basic choices – move away from a far-off facility for residential rehab or stay where you are and choose the outpatient rehab model. There are benefits to both modes of treatment, but when you have a family to take care of, children to worry about, and a job you need to keep, the choice is clear.
When you choose outpatient rehab, you can enjoy effective, affordable, and flexible treatment. When you trust your future to us, you can continue to go to work, you can attend the classes you need to complete your degrees and build a better future, and most of all, you can take care of your kids and your family. Simply put, you will have less to worry about, so you can focus entirely on getting better and putting your addiction behind you.
IOP Orlando
When you choose outpatient drug rehab with WhiteSands Alcohol and Drug Rehab, you will not have to sacrifice effectiveness for flexibility. We would never ask our Orlando area clients to make that kind of choice. With our intensive outpatient program or IOP, you will experience a treatment that is highly effective and carefully tailored to you, all while being surrounded by your loved ones and benefiting from their support.
Our IOP has been time-tested and proven so you can trust in its effectiveness and the professionalism of our staff. Our medical team, our caring counselors, and everyone else we work with is dedicated to a single goal, which is your recovery, and now is the time to get started.
Levels of Care Offered at WhiteSands
We know that everyone we work with is an individual and that the most effective forms of drug rehab are those that are carefully fine-tuned and tailored. That is why we offer multiple levels of care, all designed to give you precisely what you need to overcome the challenges you face.
We know that you may not know exactly what type of treatment you need or which level of care is right for you, but the good news is you do not have to. Our caring counselors will go to work right away, assessing the situation, getting to understand you as an individual, and chronicling your history of substance abuse. Based on what we find, we will design the right level of care for you, so you can leave our program with a newfound sense of confidence and the tools you need to stay drug-free for a lifetime. Contact us today to learn how we can provide the flexible treatment for addiction in Orlando you need to find the sobriety you desire.
If you or a loved one needs help with abuse and/or treatment, please call the WhiteSands Treatment at (877) 855-3470. Our addiction specialists can assess your recovery needs and help you get the addiction treatment that provides the best chance for your long-term recovery.