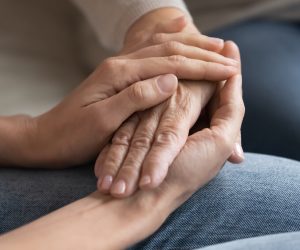 Best Alcohol Treatment Centers Naples
Despite its legal status, alcohol remains one of the most dangerous and damaging drugs around. If you are battling alcoholism yourself or trying to help a loved one, you understand the nature of the problem all too well, but you do not have to suffer in silence any longer. At WhiteSands Alcohol and Drug Rehab, we have an alcohol treatment center in Napes to help alcoholics overcome their challenges in a safe, comfortable and supportive environment. We know that it takes to heal, and we invite you to explore the difference for yourself.
Whether you have been drinking to excess or trying to help an alcoholic loved one, your choice of treatment center matters, and that is why we have worked so hard to make our programs at our alcohol treatment center in Napes the best around. Our alcohol treatment center is designed to give you insight into the root causes of your drinking, all while addressing your current behaviors and helping you find a better and more stable path forward.
If you or a loved one are struggling with addiction, call WhiteSands Alcohol and Drug Rehab today at 877.969.1993 to learn how we can help.
Alcohol Detox Naples
If you have been drinking to excess for some time, your path to sobriety will probably begin with a course of alcohol detox. Our alcohol detox in Naples is designed to be as gentle and comfortable as possible so that you can heal your body in a safe and supportive environment.
You will be carefully monitored throughout your alcohol detox journey, and we will guide you every step along the way. By the time your alcohol detox in Naples is over, you will be fully prepared to take the next steps on the road to a sober life.
Residential Inpatient Alcohol Rehab Naples
For many Naples area residents, the best way to get sober is to get away, and that is why we offer a residential inpatient alcohol rehab in Naples. This program is designed to remove you from your triggers, so you can focus entirely on overcoming alcoholism and moving toward a better and more stable life.
Outpatient Alcohol Rehab Naples
The world does not stop just because you are dealing with a drinking problem. Naples area residents who struggle with alcoholism must also confront the realities of maintaining employment, staying in school, and taking care of their children and family obligations. Even if you know you need treatment, you may have been putting it off because going away to a residential facility is not possible given the other challenges in your life.
With these situations in mind, we designed our outpatient alcohol rehab program, a set of protocols that allow our clients to overcome their drinking problems without giving up their jobs or traveling far away. With our outpatient alcohol rehab program, you can enjoy the best of both worlds, including the support of your family and the ability to maintain steady employment as you work your way to a better and sober way of life.
MAT Alcohol Rehab Naples
The fear of what alcohol detox will be like has trapped many Naples area residents in their drinking, but there are ways to overcome these challenges. Our medically assisted treatment (MAT) protocols are designed to offer a gentler and safer form of detox, so you can stop drinking and regain your lost sobriety in a comfortable and highly supported environment.
Dual Diagnosis Treatment for Alcohol in Naples
Alcoholism does not arise in a vacuum, nor is it the only problem drinkers in Naples face. At WhiteSands luxury Alcohol and Drug Rehab, we understand the interrelated nature of alcoholism and alcohol use disorder. That is why we offer dual diagnosis options to treat those underlying challenges.
Our dual diagnosis treatment is designed to uncover the root causes that helped fuel your drinking problem, including:
Undiagnosed mental health issues
Childhood trauma
PTSD
Eating disorders
A history of abuse
By addressing the root causes of your alcoholism, we can help you heal your body and your mind. Dual diagnosis is a time-tested and proven treatment for all types of substance use disorders, including the drinking problems you have been struggling with.
What Makes WhiteSands the Best Alcohol Treatment Center in Naples
When you need help with a drinking problem, the first obstacle is knowing who to trust. We know that ours is not the only alcohol rehab facility available to residents of Naples, and that is why we have worked so hard to distinguish ourselves and our services.
At our Rehab Center Naples FL, the private rooms give our clients space to relax, and the exercise facilities help them rebuild their bodies and spirits. Everything we do here is designed to help you heal. Our success is measured in terms of your success, and our number one goal is your sobriety. Don't hesitate to get in touch with us today to learn more about our addiction treatment programs.
If you or a loved one needs help with abuse and/or treatment, please call the WhiteSands Treatment at (877) 855-3470. Our addiction specialists can assess your recovery needs and help you get the addiction treatment that provides the best chance for your long-term recovery.