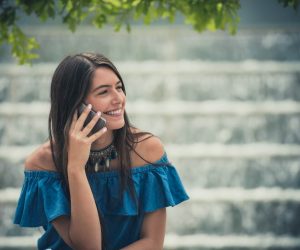 Alcohol and Drug Rehab That Allows Cell Phones
When entering treatment, one of the most common questions that patients ask is, 'can you have your cell phone in rehab'? WhiteSands Alcohol and Drug Rehab permits the use of personal electronic devices, including cellphones and laptops, once their programs and sessions have been completed for the day. The treatment day typically ends around 4:30 pm, where patients are welcome to go back to their rooms and connect with loved ones and friends through the use of their cellphone. Cell phone use is only permitted within the patients' rooms and is not used once they exit their accommodations and into the shared campus.
If you or a loved one are struggling with addiction, call WhiteSands Alcohol and Drug Rehab today at 877.969.1993 to learn how we can help.
WhiteSands Philosophy: A Comfortable Guest Makes a Successful Patient
WhiteSands Alcohol and Drug Rehab stands by our philosophy that 'a comfortable guest makes a successful patient'. Whether you are attending the center for drug rehab or alcohol rehab, we ensure the comfort of patients throughout their entire time with us. Some of the ways that we make patients comfortable are:
Provide private accommodations
A variety of amenities on-site
Home-cooked meals
A recreation center
An athletic complex
Once patients have completed treatment for the day, they become 'guests' of WhiteSands Alcohol and Drug Rehab where they can enjoy the host of amenities offered or simply relax in the privacy of their rooms.
Why WhiteSands Allows Cell Phones During Rehab
We understand that an accessible support system is a vital part of recovery. Connecting with loved ones during a time of transition helps patients stay motivated and encouraged. Patients can connect with those closest to them in the comfort of their rooms when treatment is complete for the day.
We do not institutionalize the rehab experience as many other facilities do, which has proven ineffective. We do not strip patients of all creature comforts and place them in a sterile environment with no healthy communication outlets.
Instead, we create a comfortable and homelike environment similar to the 'real world.' This makes patients feel less like a subject of an institution, which many recovery centers make patients feel like. Rather, we offer a very personalized and individualized approach to recovery as we understand that each individual is overcoming a unique set of struggles that a simple generic, one-size-fits-all approach will not fix.
Connecting With Family During Addiction Treatment
We do not restrict patients from the use of electronics during their drug rehab or alcohol rehab. Connecting with family is a massive component of the recovery process and we encourage all patients to communicate with loved ones at the end of each day. When patients know what is happening in their home environment outside of treatment, they can begin to digest how they navigate life post-treatment.
Learning to Manage Triggers to Use Alcohol and Drugs
Trigger management and coping skills are something that patients will have to deal with throughout their recovery. There will be temptation and urges everywhere once a patient exits treatment and enters day-to-day life, and learning how to manage cravings will help patients stay on the recovery path.
When patients have a foundation for a successful recovery, such as knowing how to manage triggers, they are more successful in long-term sobriety.
Healthy coping skills include:
Removing yourself from a situation that may put your sobriety in jeopardy
Reduce scenarios and conditions that may cause stress
Partake in physical activity
Write in a journal
Meet with a therapist weekly
Practice meditation and mindfulness
Minimizing Anxiety and Agitation During Addiction Treatment
Trusting the addiction recovery process is a critical element of succeeding in sobriety. By realizing that you have the power to overcome your addiction and that your commitment to getting there will render results, you can minimize anxiety and agitation.
Other Ways WhiteSands Make Addiction Treatment More Comfortable
WhiteSands Alcohol and Drug Rehab puts a significant focus on the well-being and happiness of patients just as much as we put into the treatment we provide. Some of the ways that we make addiction treatment more comfortable for guests are:
Private rooms complete with private bathrooms
Free time to enjoy amenities after 4:30 pm
A variety of amenities to enjoy, including swimming, basketball, and volleyball
Walking paths and gazebos
Indoor and outdoor lounge areas
Boxing programs and personal training
If you or someone close to you is struggling with a drug or alcohol addiction, get in touch with WhiteSands Alcohol and Drug Rehab. The intake team is available 24/7 to take your call.
If you or a loved one needs help with abuse and/or treatment, please call the WhiteSands Treatment at (877) 855-3470. Our addiction specialists can assess your recovery needs and help you get the addiction treatment that provides the best chance for your long-term recovery.