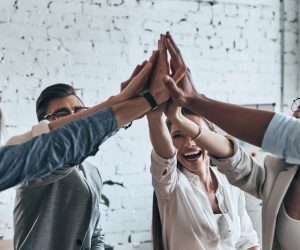 Best Outpatient Drug Rehab Florida
Finding the best outpatient drug rehab in Florida might be the most critical decision you ever make, but knowing how to get started is no easy task. You know that you need to seek help for your drug addiction, but you also feel alone and isolated. You understand that an addicted friend or family member needs guidance to get clean, but you worry that the advice you receive will be unhelpful or even self-serving.
At WhiteSands Alcohol and Drug Rehab, we understand all those concerns, and we are here to help people make the right choice. We are proud that our rehab facility has been named the best drug rehab Florida residents have at their disposal, and we are here to put you on the right path and help guide you to the healthier life you deserve.
If you or a loved one are struggling with addiction, call WhiteSands Alcohol and Drug Rehab today at 877.969.1993 to learn how we can help.
What Is Outpatient Drug Rehab?
When you are struggling with drug addiction, that is all you can think about, but that does not mean the rest of the world stops or that the rest of your life will simply wait for you.
You may be suffering from substance use disorder, a genuine disease, but you also have to care for your kids, feed your family and show up at your job every day. Our outpatient drug rehab in Florida has been designed with these needs in mind, and we invite you to check out its much benefit today.
Benefits of Outpatient Drug Rehab
There are many paths to getting clean, but the outpatient approach is the best and most effective for many drug rehab Florida patients. Outpatient drug rehab has several important benefits, including:
You can care for your kids and your spouse
You can continue to work
You can stay in school and work toward graduation
You can enjoy the ongoing support of your loved ones
For all of these reasons and more, we encourage you to check out our outpatient drug rehab Florida program, a set of protocols that have been carefully designed for maximum effectiveness, all while providing an unprecedented level of freedom and flexibility.
Partial Hospitalization Programs in Florida
It is easy to think of outpatient drug rehab for Florida residents as a single set of protocols. Still, there are actually several different approaches to tackling an ongoing problem with drug addiction. If you are willing to put in the work and anxious to take your life back, you may find that our partial hospitalization program (PHP) is the best choice.
This intensive form of outpatient drug rehab is designed for maximum effectiveness, but not at the expense of flexibility. When you sign up for our PHP, you can continue to work and care for your family, all while you gain insight into the causes of your addiction and plot a better path forward.
Intensive Outpatient Programs in Florida
Our intensive outpatient program or IOP is designed to provide the benefits of an inpatient set of protocols, including structure and support, with the freedom and flexibility of a traditional outpatient approach. This combination can be remarkably effective for many people, and we invite you to check out its many benefits today.
When you choose our intensive outpatient program (IOP), you will enjoy the full support of our expert team, men and women whose number one goal is your success. At the same time, you will be able to continue to work, go to school, and care for your family, giving you one less thing to worry about as you take the first critical steps on the road to a lasting recovery.
Outpatient Drug Rehab at WhiteSands
Through the years, we have found that the most effective form of drug rehab is the one that is tailored to the needs of the client. At WhiteSands Alcohol and Drug Rehab, we specialize in that careful and deliberate customization. When you reach out to us, we will work to design a program that is right for you, and that program may be our outpatient drug rehab for Florida residents.
Outpatient drug rehab has a host of benefits for Florida residents, from greater freedom and flexibility to the chance to enjoy the support of loved ones and friends. If you are ready to get started, we are here to help, so pick up the phone and give us a call today.
If you or a loved one needs help with abuse and/or treatment, please call the WhiteSands Treatment at (877) 855-3470. Our addiction specialists can assess your recovery needs and help you get the addiction treatment that provides the best chance for your long-term recovery.