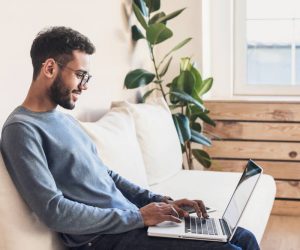 Getting Addiction Treatment While Working or Going to School
Many people with drug addiction problems may put off or avoid going to rehab because they are afraid it will impact their careers or education or even cause them to lose their job. They may also worry it will prevent them from being hired by future employers. If you are in this situation, you could be making things worse for yourself if you do not figure out how to go to drug rehab without losing your job in Tampa. So, what do you do?
At WhiteSands Alcohol and Drug Rehab, we can help you figure out a plan to ensure you get the treatment you need while maintaining your regular work or school schedule and taking care of other responsibilities at home like childcare or caring for an elderly family member.
We provide options for you to receive treatments like one-on-one therapy, group therapy, addiction education, and more, with access to the incredible amenities our campus offers. This allows you to remain at your job, stay in school, or continue to take care of your other obligations. We recognize that everybody's life situation is different, so we offer judgment-free ways to work alongside you in our outpatient programs, scheduling treatment around your work and school schedule in a way that best suits you and your lifestyle.
If you or a loved one are struggling with addiction, call WhiteSands Alcohol and Drug Rehab today at 877.969.1993 to learn how we can help.
Flexible Treatment Options for Alcohol and Drug Addiction
Flexible outpatient rehab treatment options are vital to having an accessible program for people in Tampa who need non-traditional outpatient rehab solutions. We can help you schedule therapy and groups in the evenings or on weekends if you work during the day, come in the afternoons if you are a third-shift worker, or come in the morning if you have young kids are in school during the day.
The best part about the flexible treatment is that it recognizes that people change and evolve over time, and the program can change along with you. If you are going through a rough patch and want to increase the frequency of your therapy appointments, we can do that, and conversely, if your comfort level grows enough that you want to taper off the intensity of your program, we can work with you to do that as well. It is genuinely all about providing the care you need when you need it.
Partial Hospitalization Programs Tampa
The Partial Hospitalization Program or PHP is used as a transitional step between inpatient rehab and outpatient rehab in Tampa. Still, it is also there for anybody who needs extra support while beginning to use recovery skills in real-life scenarios. It is a day program, meaning you do not live inside our facility but commute there for the entire day, up to seven days a week, depending on your needs. You will participate in all programming such as therapy, education, and life-skills programs, groups, and counseling and have full access to our amenities on-site. The PHP is an excellent way to remain fully supported and surrounded by people living a sober lifestyle while beginning to take what you've learned out in public.
Intensive Outpatient Programs Tampa
What might be the best way to go to drug rehab in Tampa without losing your job is our Intensive Outpatient Program or IOP, followed by our Outpatient Program. You will have plenty of flexibility to go to a job or attend classes, keeping a regular daily routine, supplemented with sobriety support through group and individual therapy alongside a community of your peers.
Outpatient Rehab Tampa
With any outpatient rehab program, there is a shift in focus on your own individual responsibility and coping skills, and you must be honest with yourself. Will you be able to reliably show up to your appointments? How high is your risk of relapsing? Will your family and friends be willing to provide positive support during your recovery? Our outpatient programs are designed to make it as easy as possible for you to get sober and transform your outlook on life as you recover from addiction.
We can connect you with a sober living home if you need a more structured and supportive place to live, and we can help you remain connected to a sober, supportive community of WhiteSands alumni, who are there to offer friendship and mentorship when you need a little extra help. We are just a phone call away. Call or visit our locations to find out what other support we can offer you in your unique situation.
If you or a loved one needs help with abuse and/or treatment, please call the WhiteSands Treatment at (877) 855-3470. Our addiction specialists can assess your recovery needs and help you get the addiction treatment that provides the best chance for your long-term recovery.