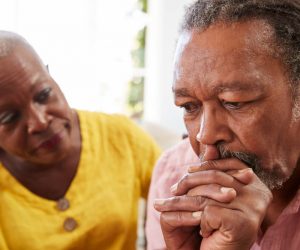 Top Rated Addiction Treatment Orlando
If it's difficult to stop using drugs or drinking, or if you notice withdrawal symptoms when you try to stop and experience cravings when the drugs or alcohol are not around, you may have an addiction. Treatment for drug or alcohol addiction can only be completed when you admit to a problem and want help for addiction treatment in Orlando. At WhiteSands Alcohol and Drug Rehab, we can help you live a productive and fulfilled life without using substances.
Addiction treatment requires a nuanced and customized treatment tailored to you as an individual so that you will best benefit from the therapies, counseling, and life skills coaching, along with other therapies and amenities we offer during addiction treatment in Orlando.
If you or a loved one are struggling with addiction, call WhiteSands Alcohol and Drug Rehab today at 877.969.1993 to learn how we can help.
Some of the addiction treatments we utilize at WhiteSands Alcohol and Drug Rehab include:
Medically Assisted Treatment (MAT)
Inpatient/residential treatment
Partial hospitalization program (PHP)
12-step fellowship
Peer support groups
Group/individual counseling
With our holistic approach to treatment, tackling the physical addiction while integrating behavioral therapy, counseling, groups, and other therapies, along with our lavish amenities and serene surroundings, we can help you overcome your dependency for the long run.
Detox Center Orlando
During drug and alcohol detox, it is recommended to use a medically assisted treatment (MAT) program to help you remain safe and as comfortable as possible. MAT usually lasts 5 to 10 days, beginning at the point of admission. You will be interviewed and screened by medical professionals to ensure we provide the correct treatments and then move into a private bedroom in our detox center. Within 24 hours, you will have a complete history and physical examination, and in 48 hours, a comprehensive psychiatric evaluation. You will begin to see your primary therapist within 48 hours to outline your recovery goals and create your custom treatment plan.
MAT uses an extended slow taper and provides FDA-approved, prescription doses of medication to help with pain, drug cravings, and rest. Medical professionals will monitor your progress and adjust as necessary, and you will be invited to join group therapy from day one, although it is not mandated.
Alcohol Rehab Orlando
We will give you an assessment to determine the level of your addiction, your history, physical and mental health, and then with the help of a counselor, we will work with you to tailor your treatment to best suit your needs, preferences, and future goals.
Therapies offered include:
Motivation Therapy
Contingency Management
Cognitive Behavioral Therapy (CBT)
Rational Emotive Behavior Therapy (REBT)
Dialectical Behavior Therapy (DBT)
Family Therapy
Our inpatient alcohol rehab program is 30 to 90 days long. It is designed to get at the root of your addiction as you heal and work on recovery skills while tackling any co-occurring mental illness through dual diagnosis treatment.
Drug Rehab Orlando
Rehab can take many forms throughout your treatment. At WhiteSands Alcohol and Drug Rehab, we have a continuum of care, starting with medical detox, through inpatient rehab, and out into outpatient care. Although we continually re-assess your progress, we can create a flexible roadmap for your initial recovery customized to your individual needs.
We know that not everybody can stay for a full 30 to 90 days in residential care. We work with you to find the proper treatment for your specific situation, so you can get to the root of your addiction and begin working on your recovery as quickly as possible.
Outpatient Rehab Orlando
Outpatient rehab is the best way to live at home, return to some of your everyday activities as you regularly commute to a rehab center for treatments. Depending on your evaluated level of need, you can attend programming spanning full days of groups and therapy six days a week, to essential outpatient care with scheduled appointments for therapy and drop-in groups. You will likely transition between levels of care as time goes on and your needs change.
There is no definitive end date to outpatient rehab care; we want to ensure you have the recovery support you need for as long you need it.
What Makes WhiteSands the Best Addiction Treatment Center for Orlando Residents?
We use trauma-informed methodologies, a variety of multifaceted treatments, and dual diagnosis to get to the root of your addiction while helping you meet your goals for the future.
At WhiteSands Alcohol and Drug Rehab, we believe that a comfortable guest in our facility is more likely to succeed in meeting their rehab goals, so we want you to feel as safe and comfortable as possible as you work on becoming the person you want to be. Call us today to learn more about our philosophy or how to get started on your recovery from drugs or alcohol.
If you or a loved one needs help with abuse and/or treatment, please call the WhiteSands Treatment at (877) 855-3470. Our addiction specialists can assess your recovery needs and help you get the addiction treatment that provides the best chance for your long-term recovery.