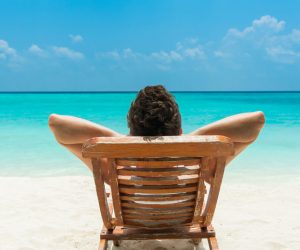 Best Drug Rehab Florida
A detox and rehabilitation program will help anybody struggling with drug and alcohol addiction truly quit for good. You will need to stop using these substances and begin to work on the physical, psychological, and social reasons behind why you are using them to truly be in addiction recovery. Drug rehab in Florida will help you get to the root of your addiction so you can heal from the inside out.
The best drug rehab center for residents of Florida is WhiteSands Alcohol and Drug Rehab. We offer luxurious facilities, customized treatment programs, and professional, experienced staff members to our clients. We will ensure your stay with us is comfortable, safe, and productive as you work to find the root of your addiction, regain your physical health and spiritual wellness. You will also learn the recovery skills you will need to live an independent life without drugs or alcohol.
If you or a loved one are struggling with addiction, call WhiteSands Alcohol and Drug Rehab today at 877.969.1993 to learn how we can help.
Drug Detox Florida
Detoxing is the first step to any rehabilitation program. At WhiteSands Alcohol and Drug Rehab, we have a medical detox program that can help you detox from drugs in a tapered and safe way while keeping you comfortable using a combination of prescription medications, therapy, and dual diagnosis treatments if necessary. This is an integrated treatment program to heal your body, mind, and spirit as you work through this challenging yet essential part of treatment.
We can help you get through your drug detox without needing to suffer by taking care of your drug cravings, restlessness, and pain, as well as providing counseling to help you work through any unwanted emotions.
Alcohol Rehab Florida
Alcohol rehab at WhiteSands Alcohol and Drug Rehab is a 30 to 90-day inpatient program that will be molded to best suit your needs. Our individual and group therapy options, combined with peer groups, education, and life-skills programs, will give you the recovery skills you will need for a bright future. Your days will be structured and scheduled so you can get the most out of your time with us. We also provide optional sober recreational opportunities for your downtime, including games, movie nights, and off-site outings to local areas of interest.
Alcohol Detox Florida
It is never recommended to attempt to detox from alcohol on your own, without medical supervision. Alcohol is a drug that has withdrawal symptoms that can become deadly if untreated. Common alcohol symptoms like headache, tremors, anxiety and heart palpitations can quickly turn into delirium tremens, which involve hallucinations, agitation, seizures, and even death without medical intervention. Therefore, a professional medical detox is always recommended.
Inpatient Drug Rehab Florida
Inpatient rehab is an entirely customizable experience. We will work with you to determine your needs, goals, and preferences and then tailor your programming with therapy, educational courses, life skill courses, physical health, and nutritional counseling to best suit you as an individual.
You will live in our facility for a set number of days, with structured programming during the daytime and evenings spent as our guest with full access to:
Exercise equipment, rec center, and athletic complex (including our boxing gym)
Spa services
Holistic treatments
Alternative treatments
Your cellphone/laptop in your room
Private room with a flat-screen tv
Swimming Pool
Lounge area and café
The rehab environment at WhiteSands Alcohol and Drug Rehab is community-oriented and safe, and you will be surrounded by like-minded peers as you rest, rehabilitate, and reflect upon what you have learned.
Outpatient Drug Rehab Florida
Inpatient rehab is an excellent start to your recovery process, but the actual test happens when you run into real-life stress, triggers, and temptations. A continued connection to a sober community and professional help is essential. At WhiteSands Alcohol and Drug Rehab, a spectrum of outpatient programs are customizable and flexible to fit your specific needs.
If you are looking for a highly structured day program, you may want to join our Partial Hospitalization Program, where you live away from our facility but commute back every day for full days of therapy, groups, and other programming, with full access to our amenities.
If you are ready to get back out there and go to work or school or have other responsibilities like taking care of your family, we can modify our Intensive Outpatient Program to suit your needs and work around your schedule. These programs are also customizable and can change to increase or decrease intensity and frequency as your needs fluctuate over time.
MAT Drug Rehab Florida
MAT is our Medically Assisted Treatment program for detoxing. During MAT, you will move into our detox center. During your time with us, your detox will have 24-hour supervision by medical professionals. You will be provided with care such as therapy, counseling, and doctor-prescribed medications may be administered to help with withdrawal symptoms and drug cravings. The goal is that nobody should have to suffer. With MAT, your risk of relapsing will be reduced, and you will be more likely to continue into rehab and aftercare with minimal issues.
MAT is an integrated treatment in which we introduce therapy and dual diagnosis treatments early so that you can have support dealing with any mental illness, co-occurring conditions, and emotions during this time. We will keep you safe and comfortable in detox until you are stabilized and ready to move on to the next phase of your treatment.
With WhiteSands Alcohol and Drug Rehab, you will be able to detox, rehabilitate and continue living on our spectrum of continued care, with a lifetime of access to our sober community and professional help. Contact us today to get started.
If you or a loved one needs help with abuse and/or treatment, please call the WhiteSands Treatment at (877) 855-3470. Our addiction specialists can assess your recovery needs and help you get the addiction treatment that provides the best chance for your long-term recovery.