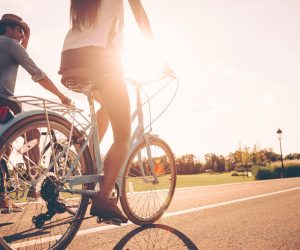 Best Orlando Outpatient Rehab
Addiction feels like a lonely place to be where no one else understands what you are going through. You want to reach out for help to get out of the vicious cycle by entering into inpatient treatment, but the fear of leaving your commitments behind and walking through the doors of the treatment center can produce reservations in getting started. At WhiteSands Alcohol and Drug Rehab, our outpatient rehab in Orlando provides the best opportunity to receive flexible treatment while maintaining other responsibilities.
If you or a loved one are struggling with addiction, call WhiteSands Alcohol and Drug Rehab today at 877.969.1993 to learn how we can help.
What Is Outpatient Rehab Like?
Outpatient rehab is an option that many residents of Orlando find suitable for their busy lifestyles while allowing them to take the critical time they need to make the impactful personal growth required to move away from a life of substance dependency.
Our outpatient rehab in Orlando can be implemented in different formats to give you the level of structure and support that will aid in your success in recovery. Whether you opt to participate in our IOP (Intensive Outpatient Program) or PHP (Partial Hospitalization Program), your program will be tailored to your lifestyle and enable you to have the freedom to choose the treatment plan that suits you best. Regardless of your choice in outpatient treatment, you will still have access to the exceptional care offered within inpatient, including therapy sessions, nutritional coaching, and life skills development.
Benefits of Outpatient Rehab
For some, you may be wondering what the benefits of outpatient rehab are compared to going the inpatient route. While inpatient rehab provides you with structured daily routines and therapy sessions, outpatient looks to offer the same but in a format that will fit your daily schedule. Group therapy sessions will be offered three times a week for you, with the option of choosing between a day or night group depending on your personal schedule and needs.
While you are detoxing and going through our outpatient rehab, you will have access to our knowledgeable medical team that will monitor your vitals and safety while removing drugs and alcohol from your life. You will check in with your doctor and psychiatrist once a week, ensuring that your specialized treatment plan is adjusted when needed.
As your healing begins, you will start to take an introspective look into your day-to-day routines to see where adjustments can be made to optimize your success. Our life skill guides will give you more tools for your toolbelt to effectively manage potential triggers and stressors that arise.
Keep Your Job While Going to Rehab
One benefit that many of our patients appreciate is the flexibility of attending to work responsibilities while working on bettering yourself. Our outpatient program allows you to keep your job while you are doing the vital work of healing. We know that work schedules vary, and that is why you have the option of attending day or night group therapy sessions to accommodate your working schedule best. Our counselors are dedicated to supporting you in managing the stress associated with being at work while focusing on recovery. You will learn stress management and coping skills to seal your recovery routine while adhering to your work schedule.
PHP Orlando
Addiction is a dynamic disease that affects each person differently. Therefore, there should be different levels of treatment available to meet the individual needs of each person. For some, inpatient programs provide too much structure, and removing them from their responsibilities at home can create a barrier to success. At the same time, outpatient programs may give too much flexibility and may require some more support than outpatient has to offer. PHP (Partial Hospitalization Program) meets clients in the middle who need structure but also require a little leniency when attending to personal matters.
IOP Orlando
For those who feel that they need the flexibility in their program to attend to the demands of the outside world while they heal themselves, the IOP (Intensive Outpatient Program) is designed to work around your needs and schedule. Our team of caring professionals wants to get to know your treatment goals and build an exclusive treatment program tailored to your needs. You will participate in three group therapy sessions a week and an individual counseling session with your therapist once a week. As you participate in therapeutic healing, you will also have access to a medical team and life skills programming to ensure a holistic treatment plan while in outpatient rehab in Orlando.
WhiteSands' Life Skills Program
When you are actively engaged in your addiction, you begin to lose sight of the crucial skills that provide us with a healthy, stable life. In the chaos of addiction, your primary focus is maintaining our high or getting our next bottle. Typically, your ability to take care of your basic needs like eating, sleeping, and exercise falls to the waste. Once you put the substances down, you are going back to the basics, and our team is here to help you through this transition. Managing our health, finances, social circles, family life, and work-life has difficulties for anyone, let alone someone fresh in recovery. Our life skill guide will work with you throughout your program to help you overcome any hurdles that come up as you navigate recovery and maintain sobriety.
For more information on our outpatient rehab in Orlando, call us today to speak with our team about your treatment options.
If you or a loved one needs help with abuse and/or treatment, please call the WhiteSands Treatment at (877) 855-3470. Our addiction specialists can assess your recovery needs and help you get the addiction treatment that provides the best chance for your long-term recovery.