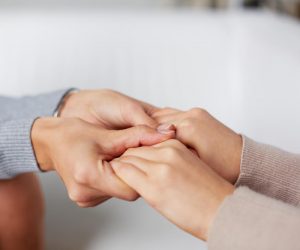 What Is Dual Diagnosis?
Dual diagnosis is defined as having a mental health condition paired with substance use. Individually, mental health or addiction can be challenging to navigate when looking for ways to cope with triggers and fears. Pair them together, and they can fuel one another if not appropriately treated. Although they coincide together, it doesn't always mean that the other one caused one. Mental health and addiction are formed due to their root causes, including genetics, predisposing health concerns, underlying traumatic memories, or incidents that have yet to be addressed. Our dual diagnosis treatment in Sarasota can help patients find the root cause of addiction and develop solutions to overcome them.
If you or a loved one are struggling with addiction, call WhiteSands Alcohol and Drug Rehab today at 877.969.1993 to learn how we can help.
Who Can Benefit From Dual Diagnosis Treatment?
Our dual diagnosis treatment in Sarasota is an option for those who have noticed significant changes in their overall mental health and would like support to remove their addictive behaviors from their everyday lives.
One key aspect of being successful in our dual diagnosis treatment in Sarasota is the willingness to remove substance use from your life.
To become of sound and clear mindset, we must remove mood-altering substances to better understand who you are at your base level. Knowing your mental health for where it is naturally, without being accelerated with substances, will allow for proper intervention and treatment methods to be employed.
Addiction Treatment That Gets to the Root Causes of Substance Abuse
To cut the ties between you and your addiction, you must understand the root causes of your addiction. You may have tried to quit before but found yourself returning to old patterns of using. This is because you haven't entirely done the work of healing the inner demons that haunt you and fuel your addictive behaviors. Once you address the underlying issues you have numbed out with substances, you will process and validate your feelings while learning how to move forward from the painful memories.
Whitesands Alcohol and Drug Rehab offers additional one-on-one therapy sessions to allow you the time you need with your counselor to get to the root cause of your substance abuse. It takes time to work through your unique history to uncover the underlying reasons that led you to use. Once you have had the breakthrough in recognizing this, your counselor will use different forms of therapy to provide you with various tools to cope with the triggers and day-to-day stressors that life will throw your way.
Addiction Therapist Sarasota
WhiteSands Alcohol and Drug Rehab provides you exceptional care by focusing on you as an individual rather than emphasis on group therapy. Treatment should be custom to your unique needs rather than pumping patients full of the same information without knowing their stories and needs. We strongly believe that to get the care you require, you need to have an individualized program set out by your counselor. For your counselor to get to know you and create the optimal plan, you will meet with them four to five times a week.
Addiction is a complex disease that affects people differently. That is why we will build a therapeutic plan with various treatment formats managed by our addiction therapist. Cognitive-behavioral therapy (CBT) focuses on how our thoughts, emotions, and behaviors coincide together. CBT is a collaborative approach that will help you understand how you perceive situations and the connotation you associate with it. CBT allows you to look into the scenario's facts and process your thoughts and feelings surrounding what you know.
Learning new life skills is a crucial component in maintaining sobriety. Addiction is tumultuous, and getting through each day is a struggle, and our ability to manage daily living is affected. Your addiction therapist will work with you to learn new life skills to get up each day with a routine, effectively manage your time, and be able to handle any ups and downs that come your way through recovery training.
Dual Diagnosis Treatment at WhiteSands Sarasota
Dual diagnosis treatment in Sarasota is a multi-faceted concern that requires meticulous care when creating a treatment plan. Industry-standard is typically applying the same treatment methods for everyone.
We know that you should be healthy and put your struggles with addiction and mental health behind you as you learn specific skills that will help manage future stressors. Your individual story will be considered to develop a treatment schedule tailored to your unique needs by combining various levels of treatment. Contact WhiteSands Alcohol and Drug Rehab today to access the best dual diagnosis treatment in Sarasota.
If you or a loved one needs help with abuse and/or treatment, please call the WhiteSands Treatment at (877) 855-3470. Our addiction specialists can assess your recovery needs and help you get the addiction treatment that provides the best chance for your long-term recovery.