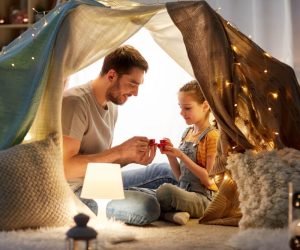 How to Know if Outpatient Rehab Is Right for You
Choosing the proper treatment method for you involves a big decision with many factors to consider, which depends on your needs and what substances you are choosing to overcome. Some drugs are more dangerous than others to detox off on your own such as heroin or oxycodone. For these substances, it is usually recommended that you participate in a medically supervised detox process to ensure your safety. Consulting with the expert addiction specialists at our outpatient rehab in Kissimmee will help you learn if you should require more supervision during your detox and rehab programs.
If you are in the early stages of your addiction or use substances that don't pose a risk to your safety when detoxing on your own, our outpatient rehab in Kissimmee remains a good option for you. You will still be given the emotional support you need while learning your new sober way of life and heal from the emotional scars of the past that have impacted your addiction.
If you or a loved one are struggling with addiction, call WhiteSands Alcohol and Drug Rehab today at 877.969.1993 to learn how we can help.
What Is Outpatient Addiction Treatment?
Outpatient treatment provides patients with ongoing counseling to help uncover the underlying emotional causes of drinking. Taking the time with your counselor to understand what has been fuelling your addiction is essential in creating a life of recovery. Many individuals experiencing addiction have past traumas and pains that have impacted their ability to cope, leading them to turn to substances for relief. Our outpatient rehab in Kissimmee will help patients overcome these issues.
Benefits of Outpatient Rehab for Alcohol and Drugs
Outpatient treatment is beneficial for those who are concerned about the cost of rehab. It is a cost-effective way to get the support you need by eliminating the costs of the meals and facility that you would receive in inpatient programming.
Having support is key to long-lasting recovery. Outpatient treatment allows you to continue to see your family and loved ones that will give you the love and support you need to remain on your sobriety journey. Participating in outpatient rehab allows you to choose when you engage in rehab programming and when you can focus on the daily responsibilities of work and home life. You are the one in control of creating your treatment schedule at our outpatient rehab in Kissimmee.
Outpatient Rehab Levels of Care
Outpatient treatment provides different levels of care depending on your individual needs. Each patient is different and requires various treatment methods to work around your specific recovery goals. You will have the option of choosing from these treatment methods:
Intensive outpatient program (IOP)
Partial Hospitalization Program (PHP)
Extended outpatient care through external meetings such as Alcoholics Anonymous
Partial Hospitalization Programs (PHP) Kissimmee
Partial hospitalization programs provide patients with a treatment method that combines the benefits of outpatient and inpatient programming. You will have access to the services that inpatients in Kissimmee receive while being able to return home at night to your family and loved ones.
PHP offers patients 25 to 30 hours in our center a week to focus on their recovery goals and receive therapy individually and in our group therapy sessions. Group therapy will be made available to you five times a week. Along with the treatment you will be receiving, you will also receive support from your life skills guide to help you navigate your new way of living and overcome the ups and downs that life throws your way.
Intensive Outpatient Programs (IOP) Kissimmee
An intensive outpatient program allows patients to have more flexibility in their treatment schedule to uphold outside commitments. You will have the option of choosing the times that you participate in your therapy sessions to ensure they work around your work or school schedules.
You will have the same support for our addiction specialists through individual and group therapy sessions. You will have the ability to participate in relapse prevention groups to give you the education and skills you need to stay on the path to sobriety.
Outpatient Rehab Kissimmee
Outpatient has been an effective means of treatment for many residents in Kissimmee who are ready to move away from a life of substance dependence and regain their self-will and passion for life. Outpatient invites you to participate in therapeutic approaches that will help you understand the triggers and anxieties that hold you back and impact your addiction. As you learn new tools for managing your emotions and motivations, you will increase your success in recovery with a high level of emotional intelligence.
WhiteSands Outpatient Rehab Program
WhiteSands Alcohol and Drug Rehab offers a holistic outpatient rehab program that will address the deep-rooted emotions that have led to your addiction. You will get only the best from our addiction specialists, who will provide you with an individualized treatment plan for alcohol rehab or drug rehab to set you free on the path to recovery. Contact WhiteSands Alcohol and Drug Rehab today if you are ready to find out when you can join outpatient rehab in Kissimmee.
If you or a loved one needs help with abuse and/or treatment, please call the WhiteSands Treatment at (877) 855-3470. Our addiction specialists can assess your recovery needs and help you get the addiction treatment that provides the best chance for your long-term recovery.