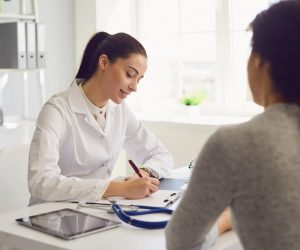 How MAT Can Help People Recover From Xanax Addiction
Xanax addiction has been on the rise within the United States, with many users looking for a way to free themselves from the cycle of addiction. MAT (Medication Assisted Treatment) provides the medication and supervision required to successfully taper off of Xanax. It is not recommended to taper off of Xanax on your own because Xanax carries particularly dangerous withdrawal symptoms. Professional Xanax rehab gives you the medical direction and supervision needed to avoid any potential life-threatening side effects.
If you or a loved one are struggling with addiction, call WhiteSands Alcohol and Drug Rehab today at 877.969.1993 to learn how we can help.
What Is Medication-Assisted Treatment?
Medication-assisted treatment (MAT) offers drug users a detox program that will allow them to safely remove Xanax and other drugs from their bodies under the supervision of a professional medical team. MAT can be used during detox, the initial phase of treatment, and it can also be used more long-term to help curb cravings and ongoing withdrawal symptoms.
MAT during Xanax detox offers patients FDA-approved medication that will keep them stable and comfortable as they go through the withdrawal process. Your safety and comfort will be monitored around the clock while you take the prescribed medication to have you taper off of Xanax. While participating in medication-assisted Xanax detox, you will also begin participating in various forms of therapy to start exploring the root causes of Xanax addiction.  Addressing the mental and emotional underpinnings of Xanax addiction will become the focus of inpatient or outpatient Xanax rehab after the detox phase is complete.
What Is Xanax?
Xanax is a highly addictive prescription drug in the class of drugs known as benzodiazepines (benzos).  Benzodiazepines are prescribed for patients experiencing anxiety. While Xanax can be an effective medicine to calm the user down, it is also a dangerous substance that can lead to damaging effects if it is misused or used long term. Side effects of Xanax misuse are:
Irritability
Vision problems
Nausea
Confusion
Decrease in reaction time
Sexual impotence
Paranoia
Anxiety
Impaired motor functioning
Headaches
Forgetfulness
Using MAT for Xanax Addiction Treatment
MAT is an effective form of treatment for many Xanax users as it eliminates the concerns and fears that many Xanax users have about the Xanax detox process. MAT allows you to safely taper off of Xanax under the supervision of a physician or nurse. The medication provided will help to lessen any psychological withdrawal symptoms such as anxiety or depression. While medication does help with the psychological withdrawal symptoms, we strongly encourage our MAT patients to access any of our outpatient programs, such as the Intensive Outpatient Program (IOP).
The Safest Way to Detox From Xanax
When you choose to detox within our WhiteSands Alcohol and Drug Rehab facility, you will be given the utmost care and compassion from our on-site support staff and medical professionals. When you enter our facility, you will meet with our addictionologist, who gets to know your medical and addiction history. This is to help formulate a plan for your detox that will not only meet your specific needs but will keep you safe and comfortable throughout your detox process.
You will be checked in on by nurses and physicians who monitor your vitals and assess how you feel five times a day. You will meet with the addictionologist once a day to evaluate your progress and make any revisions to your detox plan if needed. Our supportive staff understands that Xanax detox is a time that can bring up feelings of fear or discomfort. That's why we always have a great team on shift to provide you with the emotional or medical support you need. There are always high staff-to-patient ratios to ensure you have access to the help you require any time of the day or night.
Dual Diagnosis Treatment for Anxiety and Xanax Addiction
Dual diagnosis treatment allows you to address your anxiety and Xanax addiction simultaneously. While you will focus on your mental health and addiction as separate entities, you will also look deeper at how each one affects the other. When you receive dual diagnosis treatment, you will meet with your therapist who will work with you to learn new coping skills to manage your feelings of anxiety without turning to substance use. You will also begin to look at your addiction by using therapeutic methods to understand the underlying emotions associated with your use. Once those are established, you can start formulating new ways of processing your emotions without turning to Xanax.
For more information about drug rehab in Tampa, call WhiteSands anytime 24/7 to speak with a treatment specialist.  We can help you quickly begin the process of recovering from addiction to
If you or a loved one needs help with abuse and/or treatment, please call the WhiteSands Treatment at (877) 855-3470. Our addiction specialists can assess your recovery needs and help you get the addiction treatment that provides the best chance for your long-term recovery.