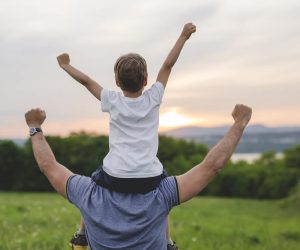 With the Proper Recovery Resources Available, Sustaining Sobriety After Rehab Is Possible 
A former patient of WhiteSands Alcohol and Drug Rehab in Tampa, Greg, celebrates over 30 days of sobriety. After being discharged from inpatient residential treatment and entering everyday civilian life, Greg had to navigate a new life free from the stronghold of addiction. 
Luckily, WhiteSands Alcohol and Drug Rehab in Tampa set him up with a proper aftercare plan, including support groups and outreach programs, as well as a primary therapist with whom he continues to meet regularly as part of his relapse prevention plan. A post-discharge aftercare plan is crucial to sustained sobriety, as patients will have to know how to handle temptation and pressure once they re-enter day-to-day life. 
Having structure once exiting rehab for addiction is imperative to long-lasting sobriety as it provides routine and little free time to be bored. When patients have a routine to adhere to that involves being active and engaging in the sober community, they have a much better chance at sustaining their sobriety long-term. 
If you or a loved one are struggling with addiction, call WhiteSands Alcohol and Drug Rehab today at 877.969.1993 to learn how we can help.
Sobriety Is a Life-Long Commitment 
It's important to understand that sustaining sobriety for a life-long basis involves a continuity of care as long as the patient needs. To ensure abstinence from drug and alcohol abuse, unwavering dedication to treatment is essential. 
"A special thank you to my case manager who went way above the call of duty to make sure my needs were taken care of during my inpatient and outpatient aftercare program that continues," Greg says. 
There are many things that those in remission from addiction can do to help them stay on a sober path. Some of these include: 
Replacing old habits with new, constructive ones 

Remember that every day is a unique opportunity to succeed in your sobriety  

Pay attention to diet and exercise as a nutritious diet and regular workouts have been proven to boost moods 

Adopt new healthy hobbies and habits 

Take part in aftercare programs and support groups (NA, AA, etc.) 

Get involved and give back to the community  
Obtaining sobriety is one thing, but having the ability to maintain it long-term requires dedication, commitment, and ongoing work. Since addiction is a relapsing and chronic disease, it will always try to creep back into your life if you do not take the proper measures to ensure it does not. 
A Positive Environment 
As a recovering addict who has just been discharged from rehab, one of the worst things you can do is return to the toxic environment that led you to addiction in the first place. Environments associated with drug and alcohol abuse can trigger a relapse, and avoiding situations and scenarios that may put your recovery in jeopardy is imperative to sustained sobriety. Having a schedule and developing healthy, constructive hobbies and habits can facilitate lasting sobriety and are encouraged in any ongoing aftercare and support plan.   
If you or someone you love is struggling with drug or alcohol addiction, get in touch with WhiteSands Alcohol and Drug Rehab in Tampa today. Our intake team is available on a 24/7 basis to take your call. The sooner you get into rehab, the quicker you can live a productive, meaningful, and fulfilled life that is no longer controlled by your addiction. 
If you or a loved one needs help with abuse and/or treatment, please call the WhiteSands Treatment at (877) 855-3470. Our addiction specialists can assess your recovery needs and help you get the addiction treatment that provides the best chance for your long-term recovery.