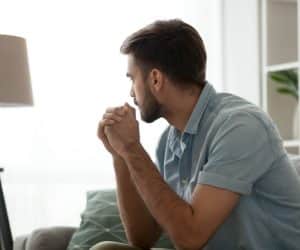 Best Sarasota Addiction Therapists
Addiction is a powerful disease that can sneak up on a person and catch them off guard with the grip it can take on your life. Many individuals turn to substance use for a momentary break or brief escape from reality. Often, the short-term relief you are looking for becomes a vicious cycle of addiction for many. When you are at the height of your addiction, you usually know that you want and need to make a change, but with all the options available for treatment, you are left wondering what the next step is. Some may feel they can quit substances independently, while others know they need help but don't know where to turn. The cure for addiction is reshaping your life and learning how to manage life's ups and downs through skills of emotional regulation and emotional awareness. An addiction therapist for Sarasota residents can help them understand the underlying reasons for their addiction while learning new ways to approach life and the obstacles that can get in their way.
If you or a loved one are struggling with addiction, call WhiteSands Alcohol and Drug Rehab today at 877.969.1993 to learn how we can help.
Getting Counseling for Addiction
A common belief is that you just need to stop using drugs or drinking to cure yourself of addiction. While this is necessary for the healing process of rehab, it is merely the first step. Choosing to turn to substances for healing is the only form of coping that some know. As you experience troublesome situations or unpleasant emotions, it is common for many not to understand how to manage the uncomfortable thoughts and feelings and turn to a solution that allows you to escape.
To fully heal from your addictive behaviors, it is essential to go through individual counseling with our addiction therapist in Sarasota to clarify what fuels your addiction. You often know that you are turning to substance use to escape but aren't fully aware of why you feel triggered or compelled to leave your current reality. Addiction counseling works with you to bring forward any existing traumatic memories impacting your ability to remain sober and face any challenges that life throws your way. Through counseling, you will learn new ways to mitigate unpleasant thoughts and emotions through emotional regulation and relapse prevention skills.
What Does an Addiction Therapist Do?
The role of our addiction therapist in Sarasota is to work with you to uncover what initially led you to use substances as a means to cope. Your therapist will get to know you and your ideal recovery goals. You are the one leading your therapy; an addiction therapist is there to guide you in the right direction to meet your sobriety hopes and dreams.
Your individualized treatment plan will incorporate therapeutic methods of one-on-one counseling, family or couples therapy. By gaining information on your addiction through methods of substance abuse evaluations and general assessments, your therapist will be able to gain an understanding of your history with drug and alcohol use and what has led you to use originally. An addiction therapist can conduct group therapy sessions to facilitate group discussions and exercises to help the group gain insight into their addiction and relate to others in similar circumstances.
What Types of Therapies are Used in Addiction Treatment?
A quality addiction treatment program is a multifaceted approach to address the many layers that have contributed to your addiction. As you participate in your addiction therapy, your counselor will facilitate these methods of therapy:
Cognitive Behavioral Therapy (CBT): CBT provides insight into how your thoughts and emotions impact your behaviors. As you participate in CBT, you will understand your potential triggers and learn new, healthy ways to respond to the triggering events, emotions, or thoughts that will maintain your sobriety.
Dialectical Behavioral Therapy (DBT): This is often used for patients who require dual diagnosis treatment. DBT works to increase your confidence in your ability to manage stressful or triggering situations. DBT is beneficial for patients experiencing borderline personality disorder and patients with eating disorders as DBT will improve your communication skills and self-image.
Biofeedback and Neurofeedback: These therapeutic models will demonstrate your brain's activity as you monitor your blood pressure, heart rate, and muscle tension. As you progress in this therapy model, you will learn how to manipulate your brain's response to control physiological responses that can produce triggers for substance use.
Methods of meditation: Mindfulness and guided imagery will allow you to use relaxation techniques when triggers set in and will enable you to control your stress responses.
Outpatient vs. Inpatient Addiction Treatment
Choosing your method of treatment needs to be an option that suits you and your lifestyle. For some, choosing inpatient treatment provides you with the break from your current environment that has fuelled your addiction. Inpatient treatment will give you a chance to be in a structured, remote environment that removes you from the triggers of the outside world. You will be able to connect with other patients in group therapy sessions along with the necessary one-on-one support of addiction treatment with your addiction counselor. Outpatient treatment gives you the flexibility you need to create your individualized treatment plan while remaining active in your employment and attending to family needs.
Regardless of your inpatient or outpatient treatment needs, our addiction therapist for Sarasota residents can help patients uncover the root causes of addiction to help overcome dependence. Contact us today to learn more about our treatment options.
If you or a loved one needs help with abuse and/or treatment, please call the WhiteSands Treatment at (877) 855-3470. Our addiction specialists can assess your recovery needs and help you get the addiction treatment that provides the best chance for your long-term recovery.