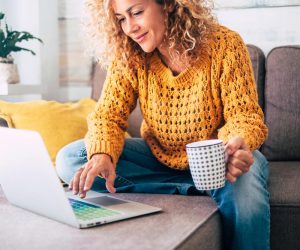 Inpatient or Outpatient Rehab: What's Right For You?
Addiction is a multifaceted disease that affects each person differently. This means that the method to treat this disease needs to be an approach that suits your needs and lifestyle. The industry standard offers support in two facets: inpatient or outpatient treatment. Choosing the right inpatient or outpatient drug rehab in Kissimmee for you can feel challenging for people that are beginning to look into treatment options and don't know the benefits of both.
Both treatment methods provide exceptionally effective therapeutic models that will help you gain perspective on the root causes of your addiction and learn beneficial coping strategies to keep you on your desired path of recovery. Inpatient rehab provides an intensive, structured treatment model that will allow you to take a step back from your day-to-day life and focus on your healing journey without distractions. Often, patients will turn to outpatient rehab when they feel confident in staying focused on their recovery and therapy sessions while maintaining their lifestyle and work/home life commitments.
If you or a loved one are struggling with addiction, call WhiteSands Alcohol and Drug Rehab today at 877.969.1993 to learn how we can help.
Benefits of Inpatient Rehab
Choosing an inpatient rehab program will give you the chance to take a break from the toxic lifestyle that led to your drug use. It can be hard to create a long-lasting positive change when entrenched in an environment that fuelled your addiction. Checking into an inpatient rehab program means that you can set aside the triggers and turmoils you face each day and be in a safe, secure residential environment surrounded by people with like-minded goals for sobriety.
Taking part in an inpatient rehab program will give you access to a daily schedule of individual and group therapy sessions. With the support of the therapeutic team, you will be able to find the internal healing you are looking for to help you move away from a life of drug dependence. You will have the ability to be monitored by a medical team that will work with you to remove drugs from your system and help bring your physical body back to optimal health while in inpatient treatment.
What Is a Day in Inpatient Drug Rehab Like?
Many who are preparing to enter inpatient drug rehab want to know what to expect for the daily routine. The first step of inpatient drug rehab is a medically supervised detox program. Under the careful eye of doctors and nurses, you will be supported through the unpleasant and, sometimes, uncomfortable withdrawal symptoms to give you the relief and ease you are looking for. While withdrawal symptoms vary for each person, many patients can feel mild to severe withdrawal symptoms. Your symptoms will lessen in severity through holistic detox treatments and medication methods, and your intense drug cravings will be mitigated.
After detox, your days will be scheduled with group therapy sessions as well as individual therapy sessions. During these times, therapists will use different evidence-based approaches to treatment to help you gain perspective on your addiction and learn skills for relapse prevention. You will be supported in understanding the benefits of a well-balanced diet that will replenish your body with the nutrients it lacks during your active addiction.
Benefits of Outpatient Rehab
Outpatient rehab for Kissimmee residents provides an option to treatment that works within their existing commitments and responsibilities. We know that some of our patients have families to take care of or perform obligations that need to be attended to. Often outpatient programs will be offered at times of days that will fit into our patients' busy lifestyles. You can choose to participate in the morning or the evening, depending on what works best for you.
Outpatient drug rehab will invite you to participate in group and individual therapy sessions to focus on the emotional traumas and pains impacting your addictive behaviors. Typically, we see patients that have lost connection with their loved ones during their addiction. You and your loved ones will be invited to participate in outpatient family counseling to help strengthen the lines of communication and trust that may have been impacted during your addiction.
How Does Outpatient Drug Rehab Work?
Outpatient rehab in Kissimmee will allow you to attend the treatment center throughout the week to attend group and individual therapy sessions. As you prepare to begin your outpatient rehab journey, you will meet with a counselor who will work to build you an individualized outpatient treatment plan that will accommodate any pre-existing responsibilities that you have.
The Full Continuum of Care at WhiteSands
WhiteSands Alcohol and Drug Rehab knows that recovering from addiction is a long-term process. There is no overnight fix and requires a continuum of care that meets you where you are in your recovery process. We meet our patients at their most vulnerable entering into inpatient rehab. As you put in the work to begin the healing process, that is only the first step and, often, the easiest step in a controlled environment.
As you complete inpatient rehab and prepare to return home, you want to know that you have continued support from our compassionate counselors as you put what you have learned to use in your day-to-day life. Outpatient drug rehab in Kissmmeee provides levels of care that will give you the flexibility or structure you need to maintain your sobriety. WhiteSands Alcohol and Drug Rehab prides itself on the genuinely individualized care we provide our patients of Kissimmee.
If you or a loved one needs help with abuse and/or treatment, please call the WhiteSands Treatment at (877) 855-3470. Our addiction specialists can assess your recovery needs and help you get the addiction treatment that provides the best chance for your long-term recovery.