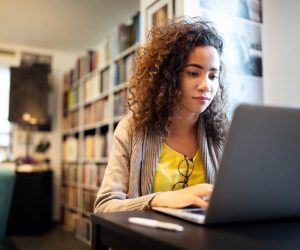 Flexible Addiction Treatment for People in School
For many college students, the high-paced environment of parties and drug use can feel like a typical setting making it hard to identify if you have a problem with drugs or not. At the same time, other students turn to substances to enhance their ability to keep up with their studying and all-night cram sessions. College has often been depicted as the time to experiment with substances. This can make it hard for many students to differentiate between if your drug use behaviors are merely experimenting or becoming a problematic drug addiction. If your drug use has begun to affect your life and studies negatively, it may be time to look into treatment options to help you curb a life of addiction early. Luckily, with WhiteSands Alcohol and Drug Rehab, it is possible to go to drug rehab and still attend school in Orlando through our outpatient addiction treatment center. Outpatient rehab will give you the flexibility to maintain your studies while learning more about your addictive behaviors and learning skills for emotional regulation.
If you or a loved one are struggling with addiction, call WhiteSands Alcohol and Drug Rehab today at 877.969.1993 to learn how we can help.
How Does Outpatient Rehab Work?
An outpatient rehab is a flexible option that will work around your school and home life schedule. WhiteSands Alcohol and Drug Rehab understands the level of demands placed on college students and wants to provide you with the best option to leave you feeling relieved that you can still maintain your studying and assignments.
As you partake in outpatient rehab, you will have options when attending the outpatient addiction treatment center for your individual and group therapy sessions. When you go through your admission process, our addiction specialists will gain an understanding of your school schedule and requirements. From there, an individualized rehab program will be created that will meet your demands of school while giving you ample time to gain an understanding of the underlying causes of your addiction.
Outpatient Levels of Care
While your addiction is individual to you, your outpatient rehab program needs to reflect that. Some patients may require more intensive rehab programming, while others may value having a flexible schedule to work around your already hectic schedule. You will have the option of choosing from a partial hospitalization program (PHP) or an intensive outpatient program (IOP), so you can go to drug rehab and still attend school in Orlando.
PHP Orlando
A partial hospitalization program (PHP) is designed to give you the comprehensive therapy methods you need while providing you with structured days spent in our outpatient addiction treatment center. A PHP will invite you to spend each day with our compassionate staff and other inpatient and PHP patients within the treatment center to participate in individual and group therapy sessions. You will spend 25 to 30 hours a week in our rehab program to fully engage in the therapeutic processes offered.
PHP is best suited for those who require more in-depth support and structure in their days. PHP is also a good option for those who may not have positive support systems in their environment working towards your same recovery goal. PHP will help you build your sober community with the patients participating in the program through therapy, sober outings, and utilizing our healthy, fun amenities.
IOP Orlando
An intensive outpatient program (IOP) is a program for those who need the flexibility to maintain their studies and work commitments while participating in therapy sessions individually and in groups. While participating in an IOP, you will be invited to come to the treatment center three times a week to participate in group therapy sessions as well as a weekly individual session with your therapist. An IOP is strongly suggested for individuals with a positive support system in their home environment that will support them in obtaining their recovery goals.
Outpatient Rehab Orlando
Orlando students have been able to turn their life of addiction into a healthy, sober lifestyle through our outpatient addiction treatment programs. Students have busy schedules with their studies and maintaining employment. Those experiencing addiction can feel overwhelmed in how they could add one more thing to their schedule. Our addiction specialists and life skills guides will work with you to strengthen your ability to uphold the pressures of school performances, keep a tight schedule and learn boundaries to set with students that may be pressuring you to continue with your drug use.
Outpatient vs. Inpatient Rehab: Which One Is Right for You?
You are ready to change your life to eliminate drug addiction, but you want to know what treatment method will allow you to go to drug rehab and still attend school in Orlando. You know you need support and are ready to start your journey, but you have questions about whether you should enter inpatient rehab or if outpatient rehab is the best option.
Inpatient rehab can provide you with the break you need from the pressures of college and your peers around you. There are lots of temptations around you with unlimited parties and access to drugs. Giving yourself a break from the toxic environment can help you hit the reset button and focus on what brought you to college in the first place- your education. Often, we find that students can increase their grades while in inpatient rehab and free from the influences of drugs.
Outpatient addiction treatment is ideal for students with less severe addictions and doesn't require medical supervision as you detox. You will still be offered medication for your detox process, if needed, and will have access to effective counseling sessions that will help you learn new ways to cope with stress, relate with peers, and understand how to have fun sober. For more information on how to go to drug rehab and still attend school in Orlando, contact us today.
If you or a loved one needs help with abuse and/or treatment, please call the WhiteSands Treatment at (877) 855-3470. Our addiction specialists can assess your recovery needs and help you get the addiction treatment that provides the best chance for your long-term recovery.