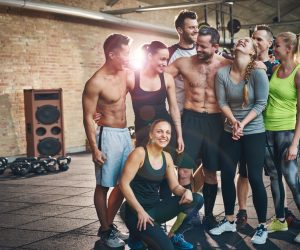 An Inside Look at Inpatient Drug Rehab at WhiteSands 
WhiteSands Alcohol and Drug Rehab offers premier inpatient drug rehab services and treatment programs for those struggling with substance abuse and addiction. One of the most common questions individuals seek treatment is, "What is inpatient drug rehab like?" When individuals think of 'inpatient treatment,' they often have a preconceived notion about what it is all about. WhiteSands Alcohol and Drug Rehab defies the norm and does not offer an institutionalized approach to recovery. Instead, we provide an incredible patient experience. 
Some of the elements that have placed WhiteSands Alcohol and Drug Rehab in the top echelon of treatment centers are: 
Private rooms/accommodations 

A sprawling, 10-acre campus 

A newly constructed athletic completed 

A brand new recreation center 

A boxing program 

Personal training sessions 

Cell Phones permitted  

Home Cooked meals 
If you or a loved one are struggling with addiction, call WhiteSands Alcohol and Drug Rehab today at 877.969.1993 to learn how we can help.
WhiteSands' Unique Philosophies on Addiction Treatment 
WhiteSands Alcohol and Drug Rehab operates through a unique philosophy that surrounds patient comfort and well-being. Since we do not institutionalize the rehab process, patients are 'guests' of our facility as soon as treatment is done for the day, around 4:30 PM. Our philosophy is, 'a comfortable guest makes for a successful patient'.  
Not only do we put a significant focus on the comprehensive therapy and individualized treatment programs offered here, but we also care immensely about the comfort and happiness of patients. This process is evidenced by our unwavering commitment to providing top-notch accommodations, amenities, and activities for patients to enjoy during their time here with us. 
A Typical Day in Residential Drug Rehab 
We go against the standard approach to residential drug rehab because we simply are not sub-par or at-par; we are above extraordinary. Residential treatment can vary in length, and the most typical length of time is 28 days.  
A day in residential treatment may look like this: 
Patients wake up at 6 AM and are welcome to enjoy breakfast, work out in the gym, and patients who require medications will be administered to them at this time. 

Between 8:30 AM and 4:30 PM, patients will attend therapy and counseling sessions. Each day they will be provided with an itinerary/schedule that outlines their sessions for the day as well as break times.  

Once treatment is complete for the day, patients are welcome to enjoy the host of amenities offered on-site. 

Patients must be in their rooms with the lights out by 10:30 PM. 
A customized treatment program will be crafted for your unique case and constructed upon completing an in-depth patient assessment.  
What Kinds of Therapies are Offered in Inpatient Rehab?
WhiteSands Alcohol and Drug Rehab offers a full continuum of treatment options and all levels of care throughout their inpatient and outpatient centers. The levels of care offered to patients include: 
Medically Assisted Detoxification 

Inpatient/Residential Treatment 

Intensive Outpatient Treatment (IOP)  

Partial Hospitalization Program (PHP) 

Day/Night Programs (Transition to outpatient Care) 

Aftercare Support and Relapse Prevention  
WhiteSands Inpatient Drug Rehab Amenities 
We offer a wide range of amenities for patients to enjoy during their stay with us. Some of the amenities that WhiteSands Alcohol and Drug Rehab offers for patients to enjoy are: 
A swimming pool 

Yoga 

basketball 

Volleyball 

Walking paths 

Badminton  

Cornhole 

And so much more 
We want to ensure that patients have healthy and constructive ways to spend their free time when they are not in treatment. This is why we place such a large focus on the activities that we have available to patients.  
If you or someone you love is struggling with a drug or alcohol addiction, get in touch with the WhiteSands Alcohol and Drug Rehab team today. Our intake team is always available to take your call. The sooner you get into treatment, the faster you can lead a life no longer controlled by your addiction.
If you or a loved one needs help with abuse and/or treatment, please call the WhiteSands Treatment at (877) 855-3470. Our addiction specialists can assess your recovery needs and help you get the addiction treatment that provides the best chance for your long-term recovery.