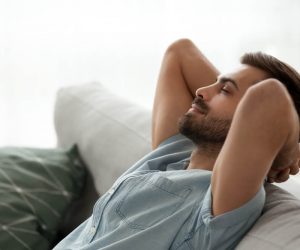 A Unique and Bespoke Approach to Recovery Allows Patients to Manage Addiction With Success
WhiteSands Alcohol and Drug Rehab in Fort Myers helped David nurture his health while teaching him how to cope with his addiction disease. After failing in multiple treatment facilities before entering WhiteSands, David trusted the premier facility, and he expressed his gratitude for the help, guidance, and support he received during his time in residential rehab.
"I have been to three other inpatient rehabilitation Facilities," he states. "This was by far the best. Each counselor has their strengths, I loved all of them".
WhiteSands Alcohol and Drug Rehab in Fort Myers takes a truly unique approach to addiction recovery. We focus not only on treating the addiction but also on uncovering the driving force behind the individual's addiction. This often involves drug rehab programming such as dual diagnosis treatment, which works to treat the root cause of the issue, such as a mental health disorder, to build a solid foundation for recovery.
If you or a loved one are struggling with addiction, call WhiteSands Alcohol and Drug Rehab today at 877.969.1993 to learn how we can help.
Providing Resources and Tools for Lasting Sobriety
WhiteSands Alcohol and Drug Rehab in Fort Myers sets patients up for success by providing a rigid aftercare plan to know where to turn in times of duress and uncertainty. We can develop a relapse prevention plan and a solid support system post-treatment to support long-lasting sobriety.
"They give you the education and it is up to you to use or not," says David.
Some of the resources available to patients post-discharge are:
Support groups such as AA and NA
12-step programs
A primary therapist
Sober living homes
Outpatient treatment (OP)
Partial hospitalization programs (PHP)
The transitional period between leaving inpatient treatment and entering everyday society can be challenging and overwhelming. With the proper resources available to you, this process becomes more accessible and more manageable. Our team offers the utmost care and support and truly wants to see patients succeed in lasting sobriety.
"The nurses were very kind and hospitable," says David.
Entering Everyday Society Comes With Challenges
Recovering addicts face a unique set of challenges when they exit treatment. Knowing when their follow-up appointments are, information about their medication, the location of support meetings, and knowing where to access community resources are all helpful when introducing a patient to civilian life.
When patients know coping skills and trigger management techniques through their aftercare plan, they are much more successful in maintaining sobriety. The time a patient exits rehab is the most vulnerable in their recovery journey and having a rigid structure is key to navigating this new sober life. When patients have structure and an itinerary to follow, it provides them with little free time, keeping them on track and working toward their recovery goals.
If you or someone you love is struggling with a drug or alcohol addiction problem, contact our staff at WhiteSands Alcohol and Drug Rehab in Fort Myers today. We are available on a 24/7 basis to take your call to help you get into treatment as soon as possible. There is no better time to get help than today, as living a productive and content life is possible. WhiteSands has helped tens of thousands of individuals reach and sustain their addiction, and we can help you as well. Call us now.
If you or a loved one needs help with abuse and/or treatment, please call the WhiteSands Treatment at (877) 855-3470. Our addiction specialists can assess your recovery needs and help you get the addiction treatment that provides the best chance for your long-term recovery.