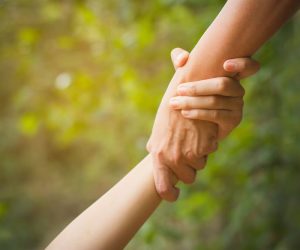 Top Rated Oxycodone Rehab Tampa
Substance abuse and misuse surrounding prescription drugs are a rapidly growing problem throughout the U.S. It is estimated that close to 20 percent of U.S. adults have misused medications at one point in their lives. Unfortunately, many of these individuals take these addictive medications without a prescription, leading to dependency and eventually full-on addiction. Once individuals are addicted to these potent drugs, they experience withdrawal symptoms if they do not get their dose. For those struggling with an Oxycodone drug abuse problem, WhiteSands Alcohol and Drug Rehab and our Oxycodone rehab centers in Tampa can help.
If you or a loved one are struggling with addiction, call WhiteSands Alcohol and Drug Rehab today at 877.969.1993 to learn how we can help.
What Is Oxycodone?
The semisynthetic opioid, Oxycodone, can be prescribed to patients who are struggling with chronic pain and moderate to severe in gravity. Oxycodone works by increasing dopamine levels, a neurotransmitter and feel-good chemical naturally produced by our brain. When individuals take Oxycodone, it creates a surge of dopamine and, in turn, has a euphoric effect.
The drug affects the central nervous system and affects different parts of the body, such as:
Heart rate
Increased and decreased heart rate
Blood pressure
Respiration
Slowed breathing
Central nervous system
Dizziness
Drowsiness
Hallucinations
Gastric
Nausea
Constipation
While Oxycodone is effective in reducing pain, it is highly addictive and habit-forming. WhiteSands Alcohol and Drug Rehab offers unique prescription drug rehab programs for Oxycodone abuse, beginning with medically-assisted opioid detox at our Oxycodone rehab centers in Tampa. The program that is best suited for the individuals will be determined once a patient assessment has been conducted and the degree of substance abuse has been determined.
Inpatient Rehab for Oxycodone Addiction
Drug rehab can help patients successfully overcome their drug abuse problems. Our Oxycodone rehab centers in Tampa offer some of the nation's best opioid detox, prescription drug rehab, and opioid rehab programs.
Inpatient rehab for Opioid addiction treatment can help stabilize patients on a psychological and physical level to tackle sobriety with confidence. It is one of the most effective methods to overcoming addiction, as it removes patients from the toxic environment and places them in one that fosters recovery.
Clinicians, registered nurses, therapists, and counselors work one-on-one with patients as they go through the detox and recovery journey. Trigger management and coping mechanisms are imperative to lasting recovery. Our team will teach patients the importance of navigating situations that may jeopardize patients' sobriety. Inpatient treatment allows individuals to submerge themselves in an environment conducive to recovery while receiving the support, care, and guidance needed.
Outpatient Rehab for Oxycodone Addiction
Once patients have completed their time in inpatient rehab, they are ready to enter one of the last steps in the recovery process: outpatient rehab. Outpatient treatment is a vital component of the overall addiction recovery process as it provides continued guidance and support while also reinforcing what was taught during inpatient residential treatment.
Dual Diagnosis for Oxycodone Addiction
Struggling with comorbidity can exacerbate both the underlying mental illness as well as the addiction. For those struggling with an Oxycodone addiction in conjunction with a co-occurring disorder, dual diagnosis treatment is necessary.
Some of the common underlying conditions that individuals may struggle with are:
Clinical depression
Anxiety
ADD (Attention Deficit Disorder)
PTSD (Post-Traumatic Stress Disorder)
Bipolar Disorder
Therapists and counselors will work with patients to help them manage their dual disorders so that they can navigate day-to-day civilian life with confidence and reassurance.
Choose WhiteSands Alcohol & Drug Rehab
There are so many elements that set WhiteSands Alcohol and Drug Rehab apart from competitors. Some of the features that set us apart from others are:
Private accommodations
A 10-acre campus
Electronics permitted
A recreation center and athletic complex
Home Cooked meals
One-on-one therapy
Personalized programs
Life Skills program
Full-time DR's on-site
If you or someone you love is struggling with a prescription drug abuse problem, call us today. There is no better time to get into treatment, as addiction is a life-threatening disease with imminent outcomes. With the disease of addiction, tomorrow is never promised. There is help available now; all it takes is picking up the phone and calling WhiteSands Alcohol and Drug Rehab today. Our intake team is available on a 24/7 basis to take your call.
If you or a loved one needs help with abuse and/or treatment, please call the WhiteSands Treatment at (877) 855-3470. Our addiction specialists can assess your recovery needs and help you get the addiction treatment that provides the best chance for your long-term recovery.