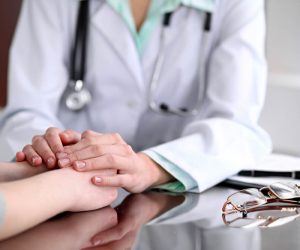 Methadone Treatment Naples
Heroin and opioid use is an ever-growing concern for Americans across the nation. Its highly addictive components leave the user physically dependent on the substance to function day to day. The effects of withdrawals from opioids can range in levels of severity, and each drug detox process will be different for each person. Some withdrawal symptoms can create unpleasant feelings or symptoms that can pose a risk to your well-being if you are not watched under the care of a medical professional. That is why you should never detox on your own at home. It is strongly recommended that you detox within our facility under the medical supervision of our on-site methadone doctor in Naples, who will be able to provide medical interventions that will keep you safe and comfortable.
Often, patients who are tapering off opioids during drug rehab will need support from medicine to help reduce the cravings and minimize the severity of symptoms. Patients with a methadone doctor in Naples can use methadone to remove opioid addiction from their lives. Through a MAT (Medication Assisted Treatment) program, you will have medication support to help curb your cravings and symptoms. Still, you will also be provided with the necessary therapeutic support to gain insight into the underlying causes of your addiction. You will also learn methods of coping with life's ups and downs that will keep you away from using drugs and have you safely and effectively working through problematic situations, emotions, and events.
If you or a loved one are struggling with addiction, call WhiteSands Alcohol and Drug Rehab today at 877.969.1993 to learn how we can help.
What Is Methadone Used for?
Methadone is commonly prescribed for patients coming off of heroin to help reduce the severity of symptoms felt from their withdrawals. Methadone works to block the brain receptors that produce feelings of euphoria or pleasure when using opioids, making it a deterrent for users to continue to use opioids for the desired effect of getting high.
Often when a patient enters into drug detox, they will need support from methadone to ensure their comfortability and safety is maintained. As you are taking methadone, your drug cravings will be reduced, giving you the freedom to focus on your therapeutic recovery that will help keep you sober and on track for your recovery goals.
Alternatives to Methadone
While methadone is an effective means to remove opioid addiction, it can run the risk of the user becoming dependent on it if used over a long period. WhiteSands Alcohol and Drug Rehab offers Naples residents alternatives to methadone with the use of suboxone instead. Suboxone is a medication provided to individuals with an opioid addiction that will curb intense drug cravings and minimize the severity of withdrawals. Suboxone is a partial agonist for opioid addiction that does not have the addictive components that methadone has that cause users to become physically dependent on it.
What Are the Benefits of Suboxone?
The benefit of using suboxone is that you will be provided with a medication that isn't harmful to your body by creating a physical dependency. You will have the ability to safely remove opioids from your life without creating new physical dependencies that you will need to treat. As you take suboxone, your drug cravings will be reduced, and withdrawal symptoms will be managed. With the ability to manage your symptoms, you will have the capability to focus on the therapeutic treatment that will help you heal emotionally from the ties of addiction. Patients can use suboxone for a short period or a more extended period if needed with the added comfort in knowing that suboxone is non-habit-forming. Once you are ready to remove suboxone from your daily routine, you will be able to continue moving forward without having to taper off from suboxone.
Why Choose WhiteSands for Suboxone Treatment?
WhiteSands Alcohol and Drug Rehab offers patients a nationally recognized treatment program held in high regard for the exceptional care given to our patients each day. The use of suboxone will be monitored by our medical team of men and women, who will ensure that your drug detox process is smooth and safe. Regardless of what opioids have led you to come into treatment, you will be given the holistic measures of treatment that will be sure to have you healing emotionally, physically, and spiritually. Contact us today to learn more about how our methadone doctor in Naples can help you overcome addiction.
If you or a loved one needs help with abuse and/or treatment, please call the WhiteSands Treatment at (877) 855-3470. Our addiction specialists can assess your recovery needs and help you get the addiction treatment that provides the best chance for your long-term recovery.