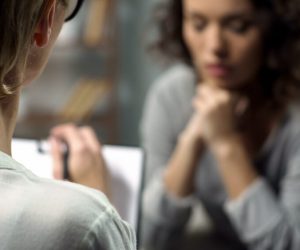 Finding an Addiction Therapist in Fort Myers
Many people think they can manage their addiction on their own, but the truth is without professional help, you may become stuck. Professional intervention can help provide you with an external view, put your thoughts and emotions into perspective and help you identify the underlying causes of your addiction. Connecting with an addiction therapist in Fort Myers will help you get through your treatment process with a customized treatment plan and remain in recovery afterward, with full support.
If you or a loved one are struggling with addiction, call WhiteSands Alcohol and Drug Rehab today at 877.969.1993 to learn how we can help.
What Is an Addiction Therapist?
An addiction therapist in Fort Myers can help you get through addiction treatment, find the root of your addiction, and provide healthy coping skills that will last you the rest of your life. Other services addiction therapists offer include:
Helping you create an individualized, long-term plan for sustaining sobriety
Evaluating your level of substance abuse and addiction
Being an unbiased source of emotional support as you go through treatment
Providing education on psychological topics
Administering drug and alcohol tests
Facilitating process groups and group therapy sessions
Providing individual, couples, and family therapy to help you rebuild relationships, get to the underlying causes of your addiction and provide information and a recovery plan to you and the most important people in your life.
Helping you create an aftercare plan, including relapse prevention and continual sober support based on what is available in your community.
What Makes a Great Addiction Therapist?
A great addiction counselor is:
Collaborative
A good listener
Compassionate
Empathetic
Through a dual diagnosis treatment, your therapist should diagnose and treat co-occurring mental health conditions like anxiety, depression, trauma, or bipolar disorder. Treating the underlying and co-occurring issues along with addiction is the best way to ensure your treatment will "stick" long-term.
Types of Addiction Therapy Available
Depending on which addiction treatment center you choose, you will have access to a few to all of these types of addiction therapists in Fort Myers:
Biofeedback and Neurofeedback uses technology that allows us to watch real-time brain activity, muscle tension, and heart rate; these therapies work by allowing you to see the physical effects of stress and learn to control the physiological processes involved.
Cognitive Behavioral Therapy (CBT) focuses on how thoughts affect our behavior; CBT can help you replace self-destructive thoughts and actions with healthy ones.
Dialectical Behavior Therapy (DBT) is a common therapy for those with a dual diagnosis; DBT improves communication skills, self-image and provides critical coping skills for stressful situations.
Meditation, Hypnotherapy, Guided Imagery, and Mindfulness help control physical stress responses, teaching relaxation and other strategies to deal with triggers, feelings, and cravings using deep relaxation techniques.
Holistic Therapies is a collection of treatments that will help you look within yourself for strength as you gain healthy coping skills. Holistic therapy may include activities like yoga, equine therapy, or art therapy and can help reluctant patients open up.
Addiction Therapy and Outpatient Rehab at WhiteSands
WhiteSands Alcohol and Drug Rehab offers a wide selection of evidence-based and holistic addiction therapy methodologies, including:
Behavioral therapy like CBT and DBT
Motivational Interviewing and motivational enhancement therapy
Structured couples and family therapy sessions
Group therapy
Many alternative treatments include art therapy, biofeedback, nutritional counseling, exercise programs, yoga classes, and acupuncture, are also available. We offer education on addiction, and our welcoming, community-first atmosphere will make you feel at home.
We believe that your comfort and safety are paramount to your treatment retention. So we also offer luxurious amenities that cannot be found in other rehab centers, such as a boxing gym with trainers, holistic treatments, spa services, and a swimming pool. There are private rooms with private bathrooms and incredible food made onsite by our personal chefs.
At WhiteSands Alcohol and Drug Rehab, our addictions therapists are kind, collaborative, and empathetic and genuinely want to help you succeed in your long-term recovery. Contact us today to learn more about our luxury amenities and the types of therapies available to you through an addiction therapist in Fort Myers. We look forward to hearing from you.
If you or a loved one needs help with abuse and/or treatment, please call the WhiteSands Treatment at (877) 855-3470. Our addiction specialists can assess your recovery needs and help you get the addiction treatment that provides the best chance for your long-term recovery.